This is one of my koga.
Its almost original and the paint is still wonderfull.
it should be from 1982 .
The Rock Shox on the bike was bought brandnew and unused.
I installed it not only to have a different than all the others bike, but also because i am an Mountainbike addict and when I am roadbiking I just can't stay away from some nice ofroad paths.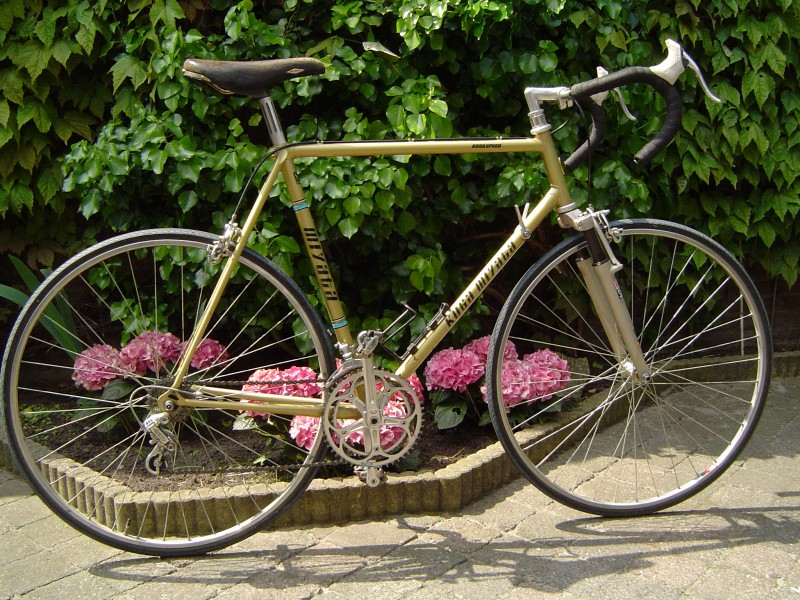 The fork does something, but compared to today's standards it "doesnothingatall"I believe it sometimes moves an inch or so...
But when i hits something it absorbs it quite good, it can save your day when you'r a crazy biker like me..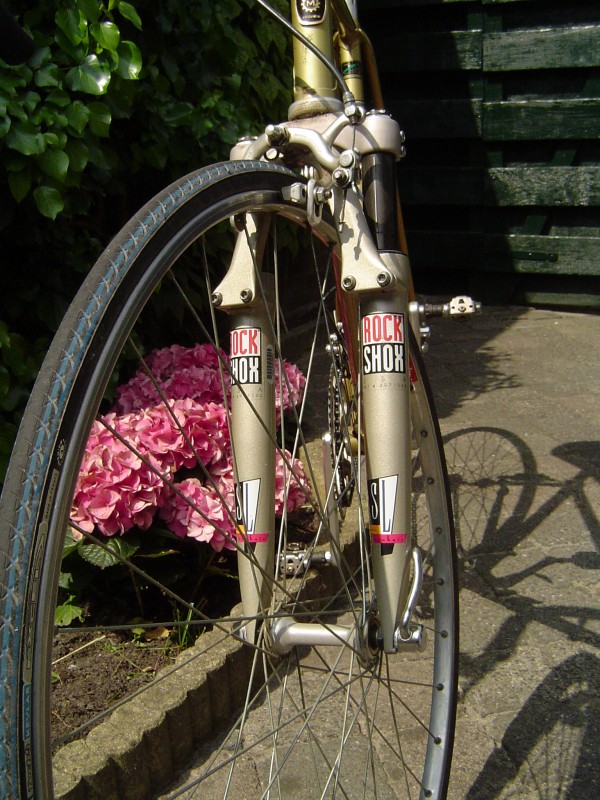 This is nice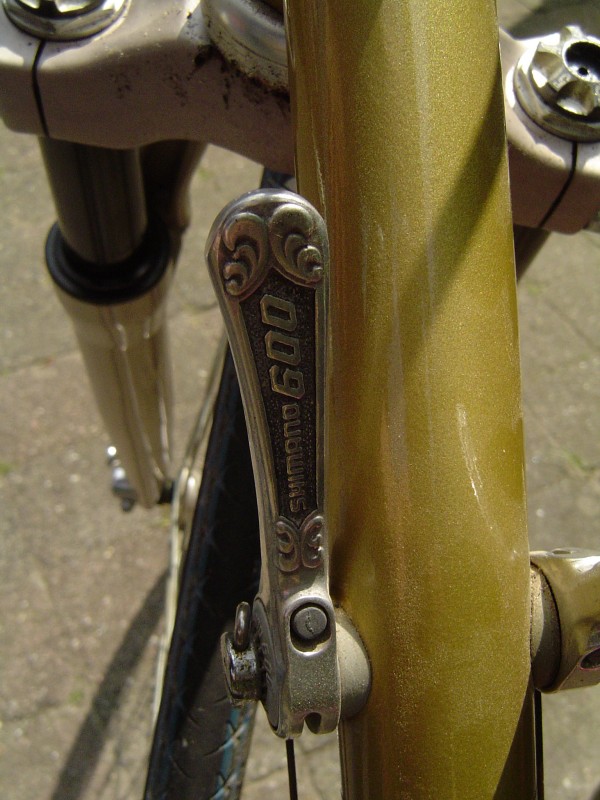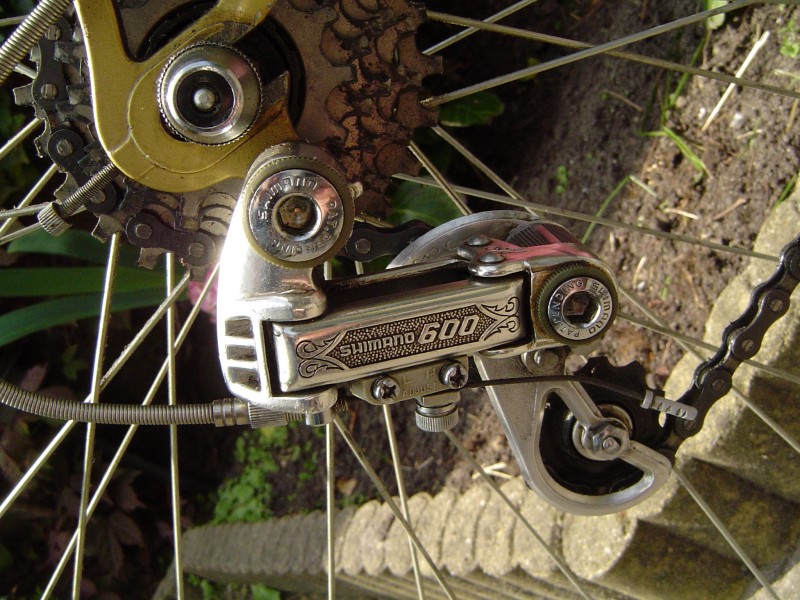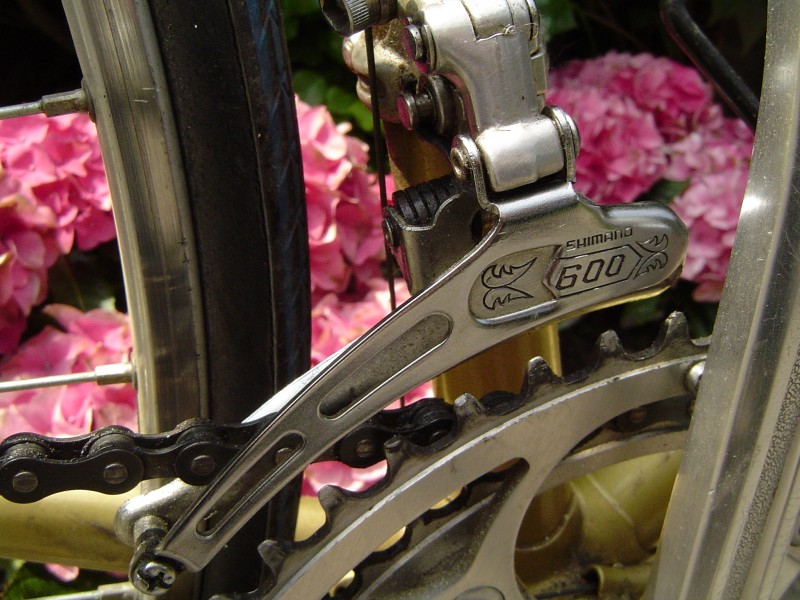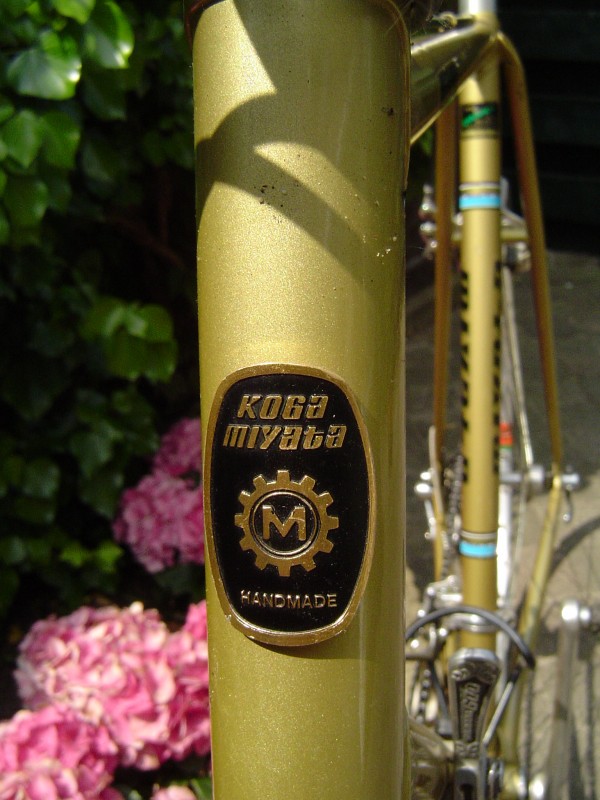 I hope you like the pictures.
maybe we'll collide some day!

_________________
Tooling and riding its Jing and Jang