Ok it's FINALLY finished and ridden! This is my first road bike and it feels so quick! It started life as a purple and grey (painted Ti tubes) M Trax frame bought from a fellow Retrobiker back in March. I stripped the front triangle back to bare metal and spent weeks polishing the head tube and alloy lugs, the head tube is steel. The two titanium tubes I have left in their natural state, I prefer this matte finish to the original gloss grey colour. The head tube has been clear coated, it seems like quite a tough finish so far.
The rear triangle I left and just sanded back, the Raleigh paint being a good solid undercoat for the gloss black, same as the forks.
The frame is fairly light, about 2000g with the cups of the headset, it rides so well!
Wheels are from here, older shimano ones, a bit of flex but seem true and roll nicely. Groupset is mainly 105 from Kingcutter. I have re-covered an old flight (ebay) with some leather I had, I also had the bar tape made from the same skin, with some handiwork by a local shoe manufacturer (I live in Northampton). Other finishing parts are mainly new, seatpost from CRC and a new set of bars which I decided to trim down. I tried traditional drops but I don't think my back will stand up to using them regularly.
The only issues I have had are sourcing the spacers for the downtube shifters - I managed to get them from the U.S. And someone at somepoint has overtightened the seatpost bolt, a bit of fettling was required with a file, all's great now though!
Thanks to everyone who has sold bits and bobs and helped out.
I haven't weighed the complete bike yet, but it does feel quite light, my Explosif seems heavy now!
Pics to follow as it was and now: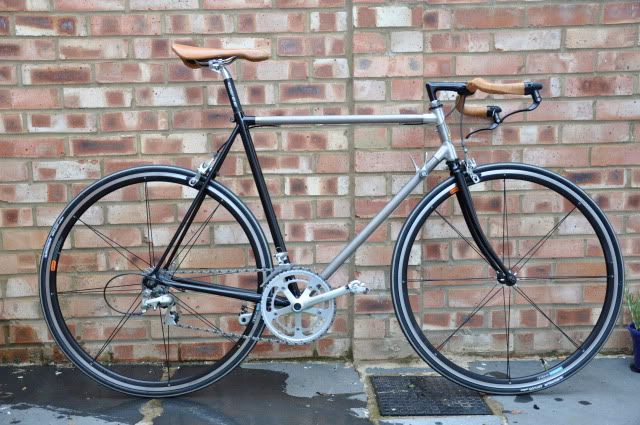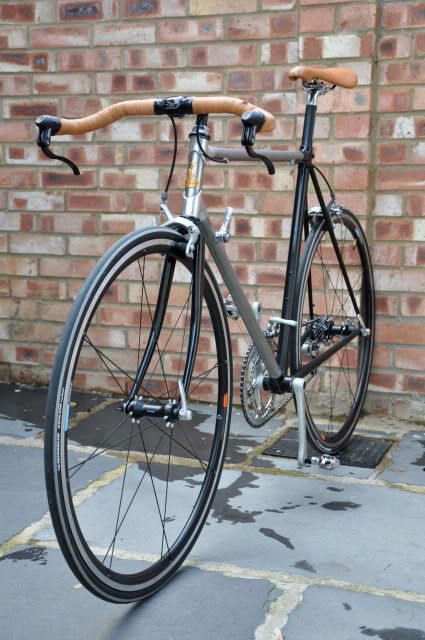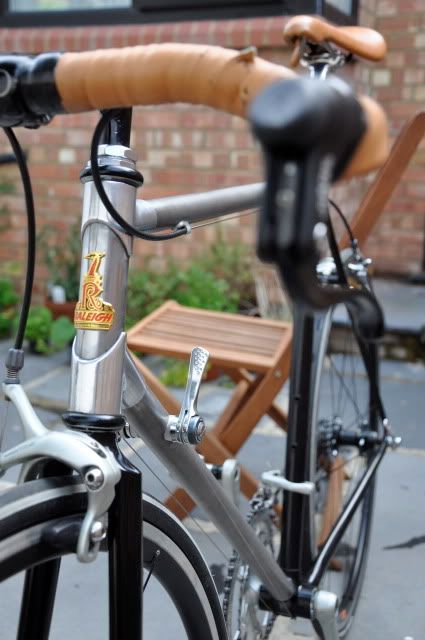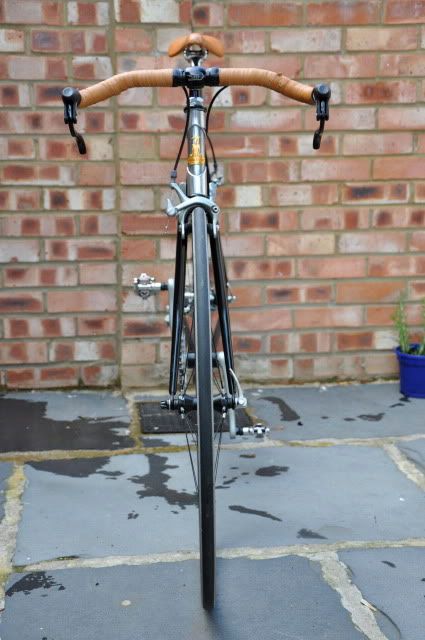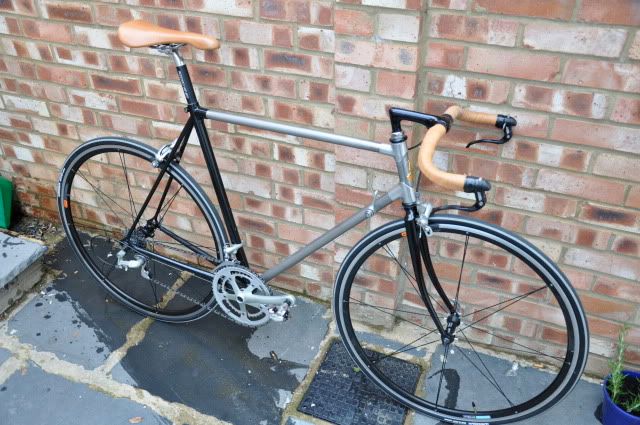 _________________
Kona Explosif (in pieces)
93 Saracen Sahara Elite SE (in pieces)
Raleigh Ti Professional - winter duties
Raleigh Ti Track
viewtopic.php?p=997725#997725
Felt FC
Voodoo D-Jab Ti project