This is hopefully going to get ridden this year if i can lose enough weight to guarantee not breaking it!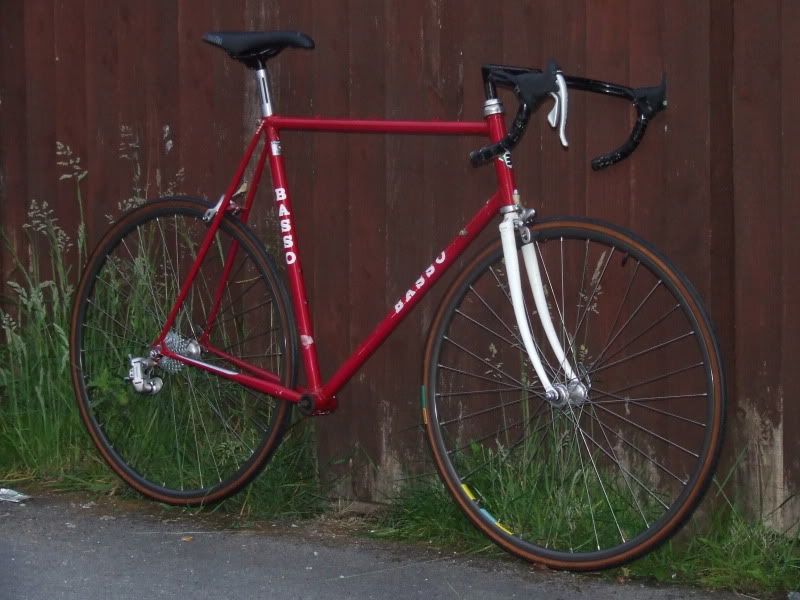 So far only 'dry fitted' the bits. Proper assembly once light nights set in. . .
Basso Steel - Columbus. Raspberry/White, Campag ends.
Open Pros on Campag Chorus, Conti Grand Prix
Chorus 8spd with ergos, Campag chainset.
Stronglight Headset & BB
Selle Italia X2(?) saddle, ITM bars with laser engraved 'Eddie McGrath' stem
with thanks to 'Er Indoors for tolerance, tea and understanding.
luv'n'stuff
J

_________________
Professional Gobshite