Today before a ride in to the hellish westerly wind I fitted some new wheels to the Merckx.
For years I keep saying I will build up some blue Open Pro rims but just never get round to it. Mainly due to having a great set of Open pro's built onto Ultegra hubs that I had Edison cycles in derby build when I first got the Merckx. Eventually after the blue rims getting higher in price I eventually could never find any when I tried the last six months.
So I purchased these from mark (maverick) on here. They are Mavics own Cosmos set, which is basically Open pro rims laced onto Mavics own hubs. I used to bypass these as I wasn't sure about blue hubs but these are really nice in the flesh. They are virtually brand new as Mark bought them for a build that didn't happen and before that Gil was the original owner and he barely used them, if at all.
So well happy, especially as they were very, very reasonable, price wise.
Being the same rim as what was previously on there and both having good hubs there is not any real difference in ride quality, which was already superb. I can also give a high recomendation to Edison cycles as these wheels have done many, many miles over the last 13 years, and a lot of that on roughish Scottish backroads and they are not out at all. To the mm.
Just thought I would share.
Jamie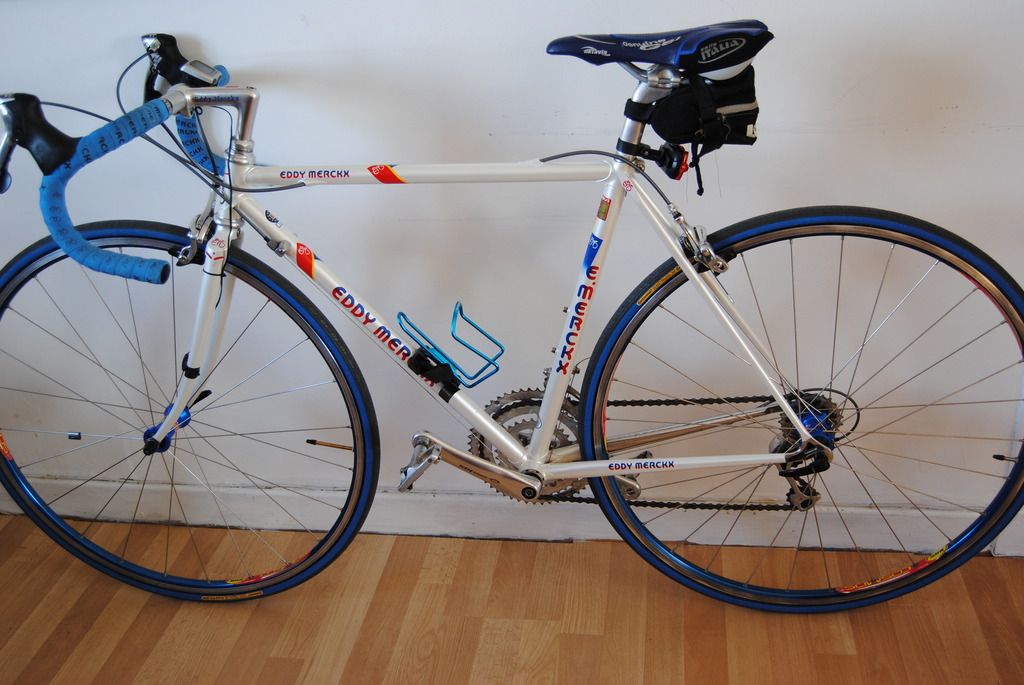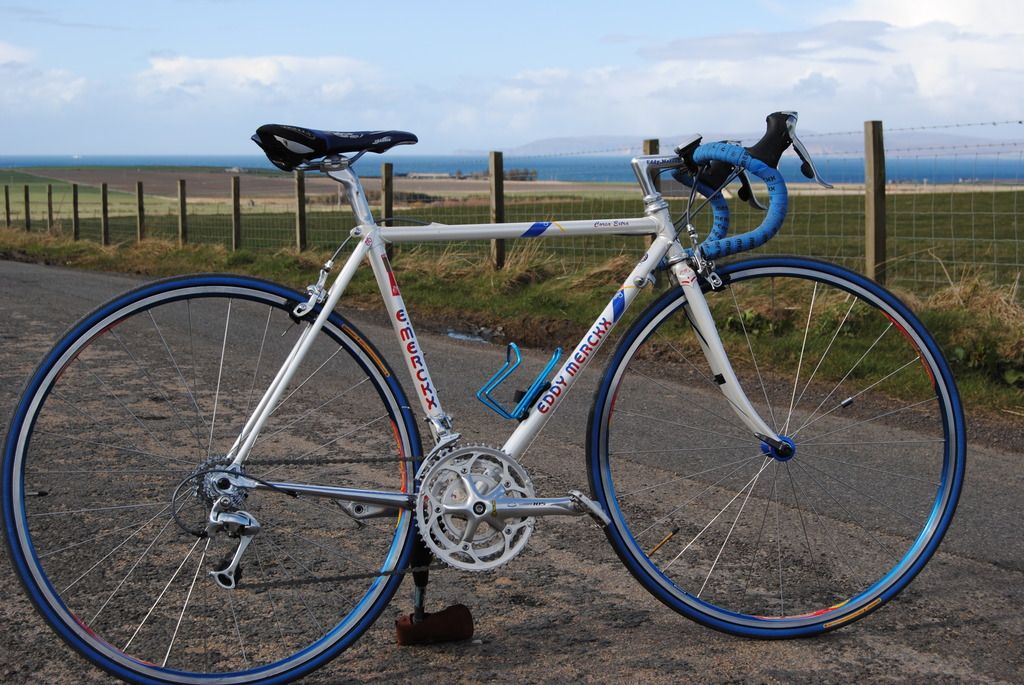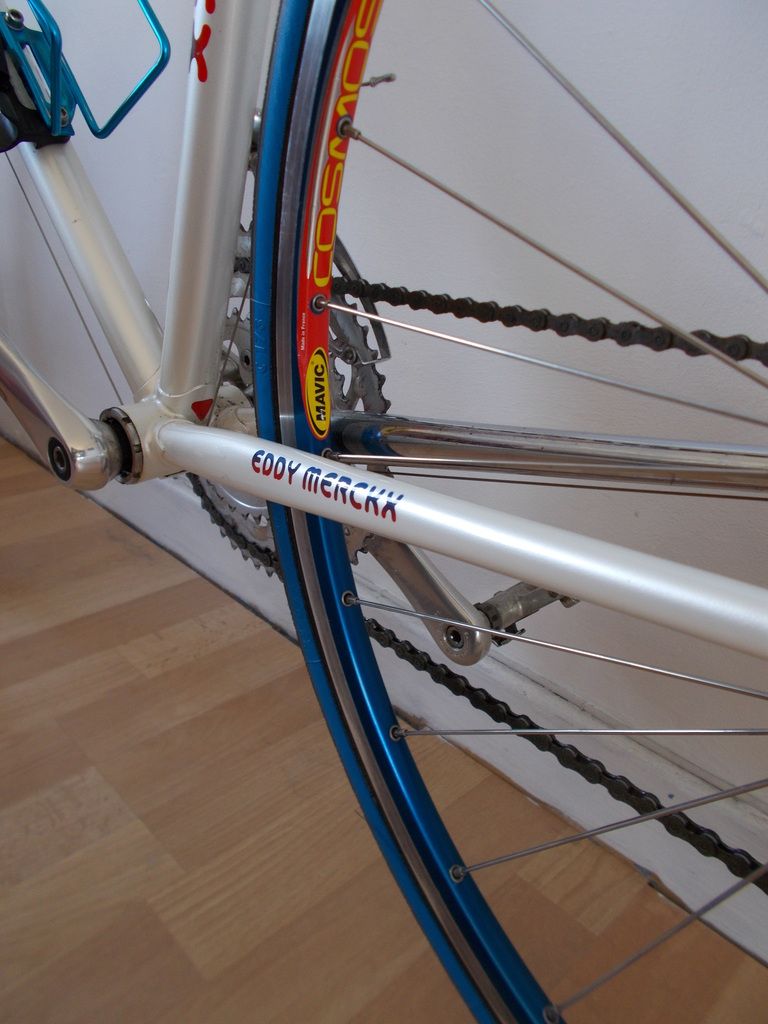 _________________
Carlsberg don't build Singlespeeds but if they did.......they would probably look just like mine.
I've spent half my life on bikes.........the other half I wasted
BLOG:
https://theroadlesspedalled.blogspot.com/