Hi guys
A very old thread but thought I would post a couple of pics and also copy a reply I had sent Craig (rusty bodie) on another thread when he asked about my Merckx. It mentioned what I paid for the frame and fork new. I still have the full list of prices if anyone is interested.
'My Merckx I have had since new. I bought it in November 2001 when the factory was selling off the last of the steel frames. Its a 'custom' 48cm, which sounds good but in reality anything under 50cm was called custom and made in batches of 1 or 2 when someone ordered one. They also cost around £75 to £100 more They should have been cheaper as they used less steel. I personally cant complain though because list price for a standard Corsa Extra in 2001 was £575 in the UK with custom size being £650 but as mine was being sold off and had hung in the factory for a while I got it for £350
I wasnt really into retrobikes then but I came to the UK in September 2001 from Australia after travelling the UK and going to the Tour that summer. Back home I had always wanted a classic steel Merckx and was determined that I would get one some day and then low and behold I was told in the November that they were stopping making steel frames, or steady production anyway. I had to do it even though I didnt know whether I would stay here or move on. It lived in its box under my bed for a good amount of time before I got the bits for it and was settled enough to build it. I arrived with my backpack and Giant TCR which had done many, many faithful miles with Ultegra and 105 mix, hence when I finally built my Corsa I built it the same, not everyones taste but its what worked for me and at the time I could barely afford that new. Its hopefully soon getting upgraded to Dura Ace.
Jamie
Its my regular ride and gets used quite often. It gets a thorough wash and polish after each ride. Just realised its over 11 years since I bought it and I still love it.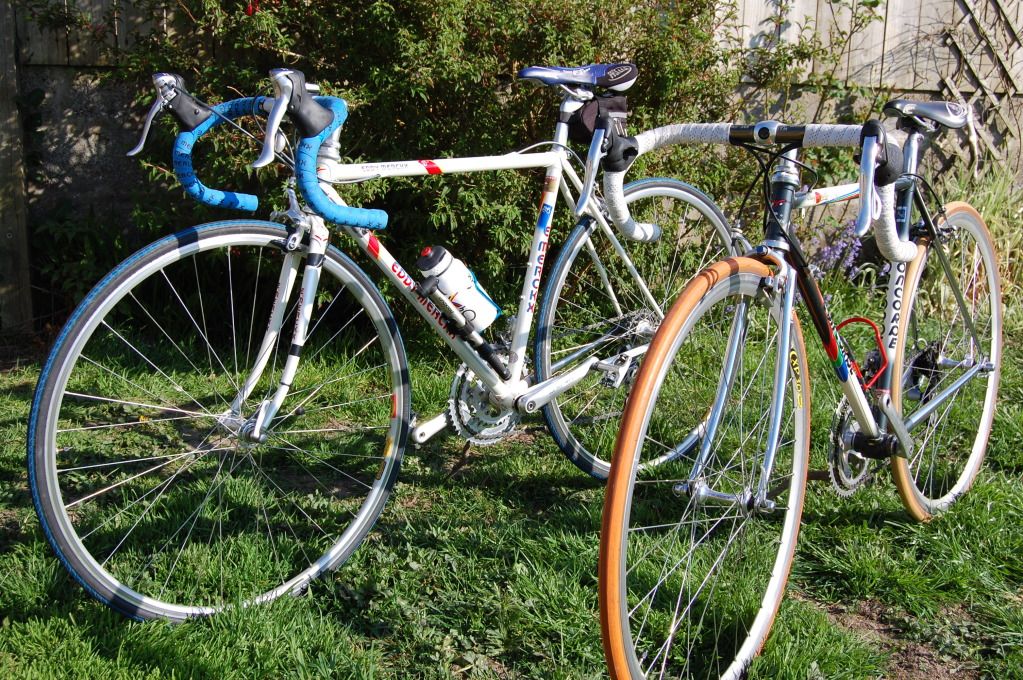 With its equivelant size Concorde Squadra stablemat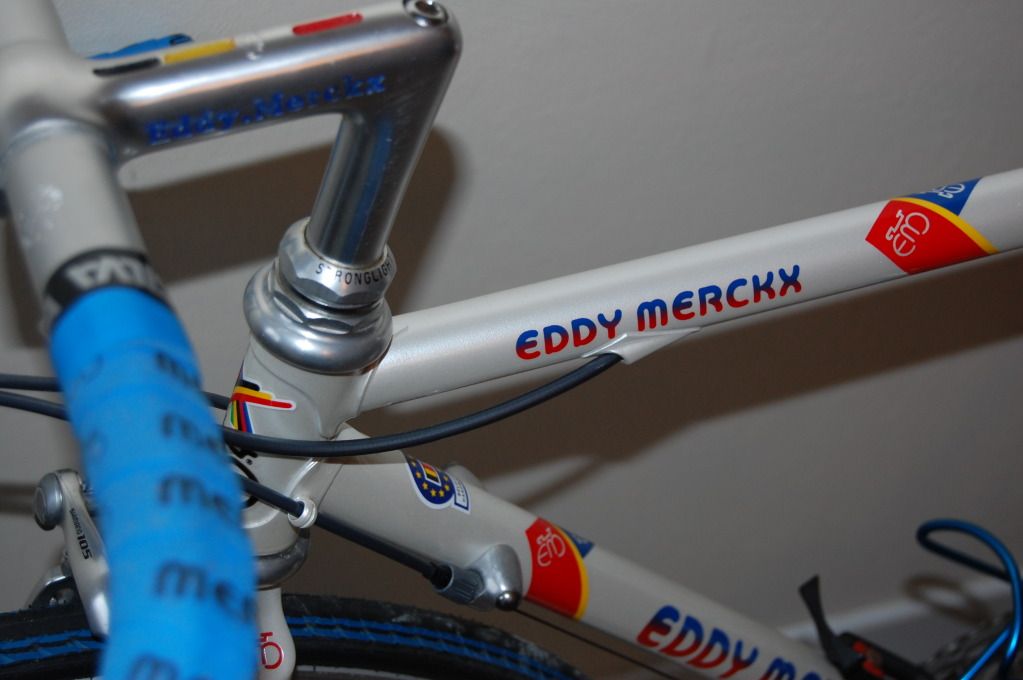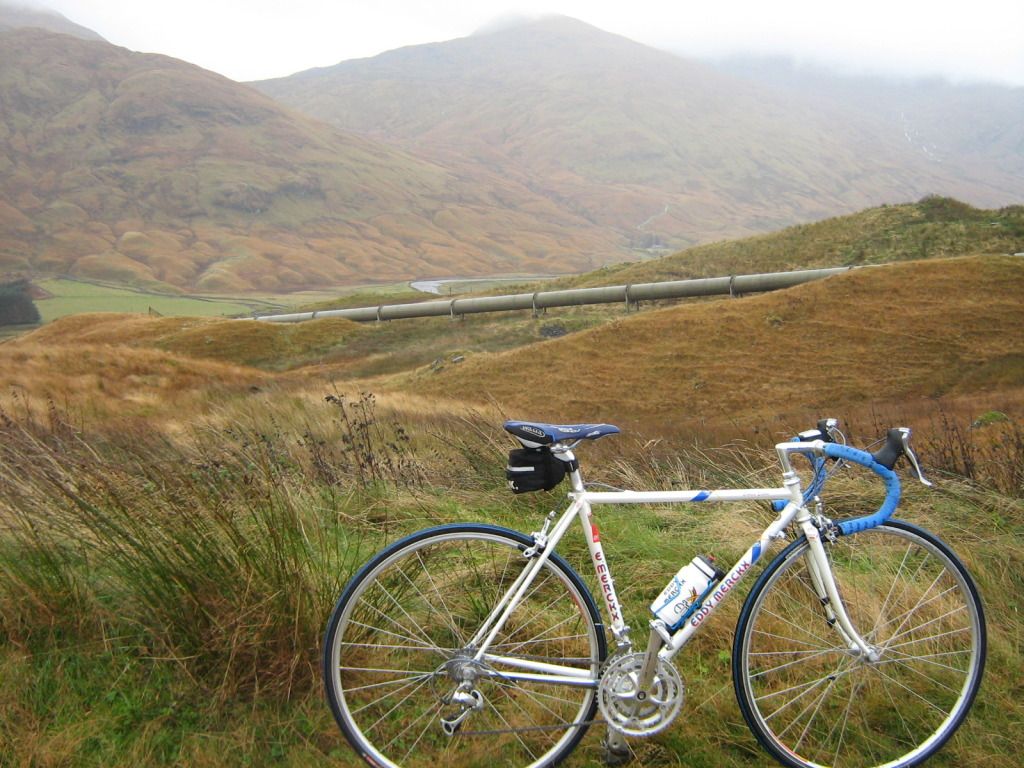 On a Macretro run a few months back
Small is just a relative concept
_________________
_________________
Carlsberg don't build Singlespeeds but if they did.......they would probably look just like mine.
I've spent half my life on bikes.........the other half I wasted
BLOG:
https://theroadlesspedalled.blogspot.com/