hello everyone, here is a bike that I just finished, even if too small for me and will definitely sell it, a gianni sancineto.
To an aficionado of custom Italian road racing bicycles, a Sancineto is considered Holy Grail territory. Regardless of their desirability, however, they are still one of the most unknown marques. Once you get past the flamboyant paint, fine engineering details start to appear, along with the realization that you're looking at something really special.
Sancineto is a family-run frame builder located in Cuneo, Italy. Pietro Sancineto, in the Italian tradition, raced bicycles and began making frames around 1919. His son Sabastiano carried on, who trained his son, Gianni. Gianni is, to the best of my knowledge, still making frames.
Frame:
Sancineto, Columbus neuron size 54
Fork/Headset:
time carbon
Bottom Bracket:campa record
Crankset:campa dayatona
Pedals:Shimano 600
Derailleurs:
front dayatona
rear :chorus
Shifters:campa mirage
Handlebars/Stem:itm
Saddle:iscaselle triatlhon NOS
Brakes:
campa athena
Wheel/Hub/Tire:
ambrosio excellence /campa record/hutchinson
purchase: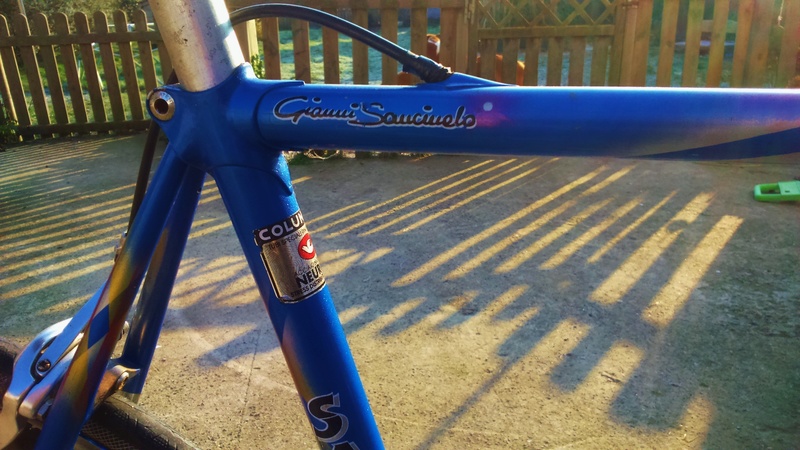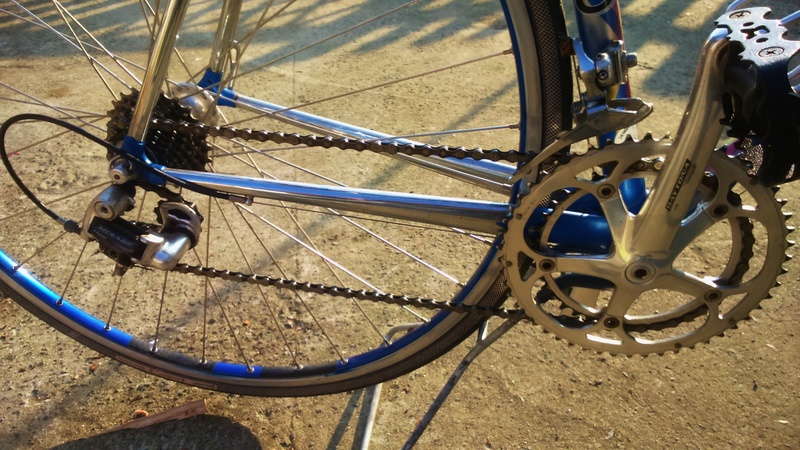 and now: