After a long wait I have finally tracked down an early 1986 Look TVT KG85 frame in 56 in excellent condition (to be honest, I`d have settled for just about any early TVT frame by this point as they are tough to find...). Parts already in the bag are a set of nos Ambrosio Metamorhasis Tubs (thanks for the push on those Craig) plus Cinelli stem in 135mm (I`m a tall guy with a long reach), Rolls Saddle, early Look clipless pedals and a nos pair of Look cycling shoes in La Vie Claire colours (came from Australia, coolest shoes I`ve ever seen). Am talking with a specialist parts dealer regarding the full C-Record groupset and Cobaltos.
Regarding the frame, I`m going a little off piste with the paint - planning on using a slightly translucent silver so you can just see the carbon weave in the sunlight, just can`t quite face covering it all up, finished with a coat of pearlescent lacquer to give that slightly blue sheen (same on my Pantani Bianchi).
Frame numbers - is anyone any good deciphering the frame numbers - mine is TVT110486166 - I know the 86 is the year and that Hinaults was number TVT11018604? - Craig, might your specialist knowledge be of use on this one?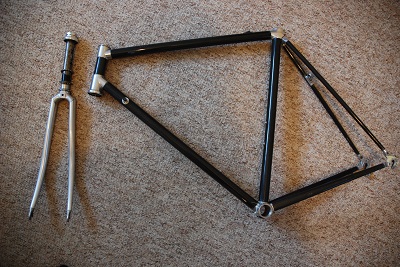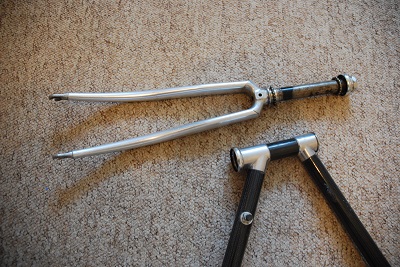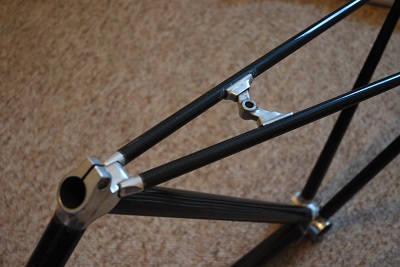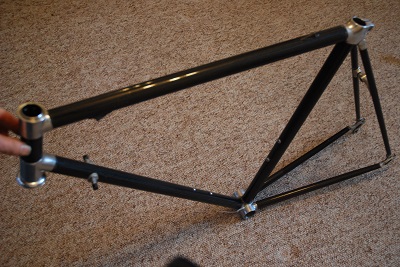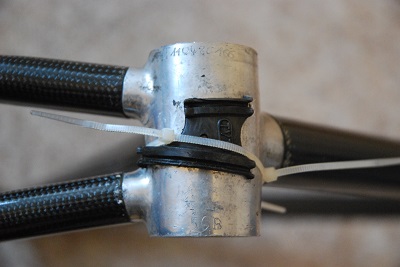 More details as soon I have them, Dan.