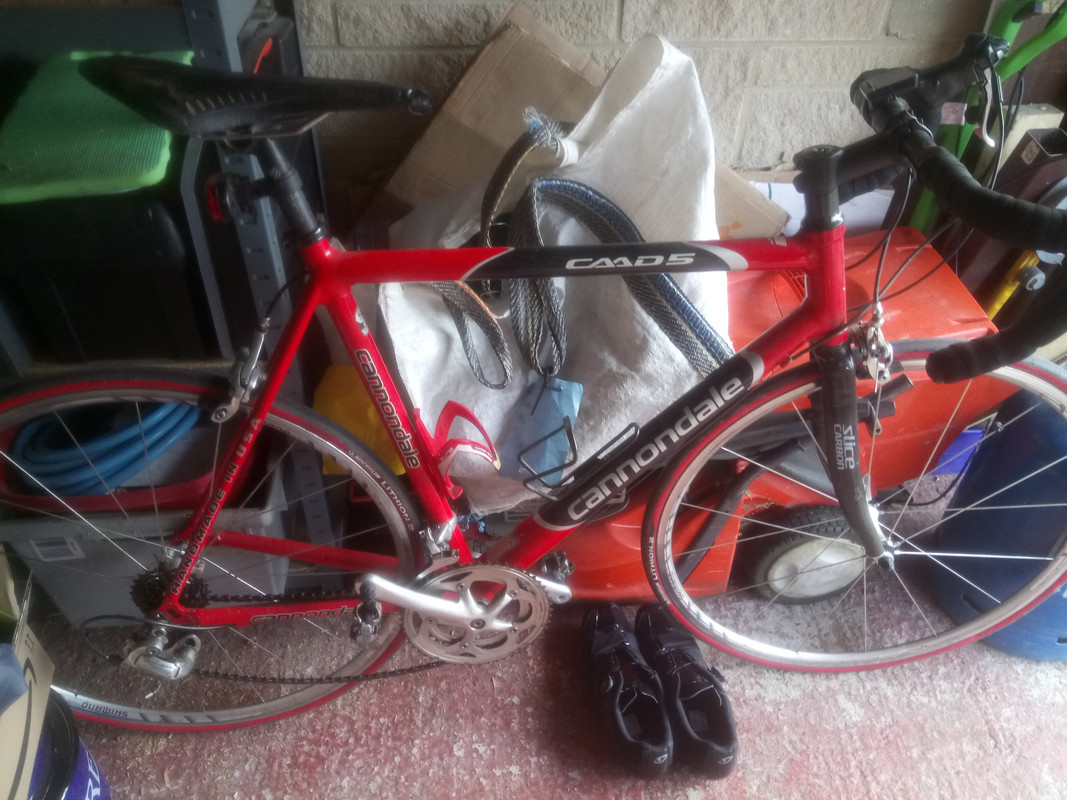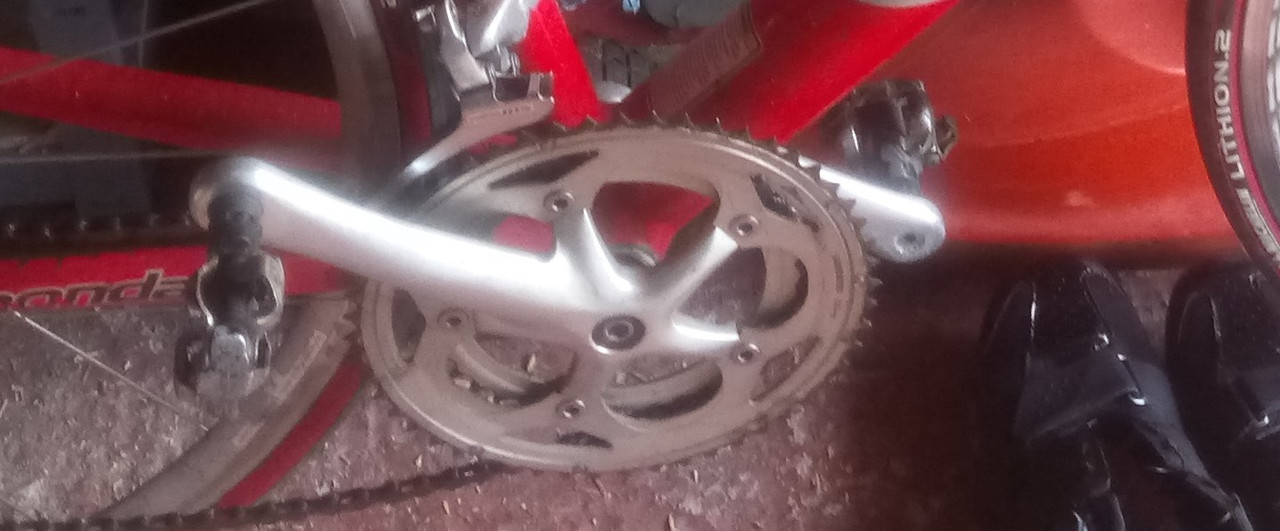 Here is the bike before we did any work
I will be doing some work on this Cannondale for my brother in law soon, just wondered if anyone has any info on it.
It appears to have a Shimano 105
VERY
tired chainset ie no profile left, just triangular sharks teeth and a stretched saggy chain which will all have to be replaced as my 1.25 gauge slides back and forth!!
As long as its 53 teeth and 130 BCD on a five arm spider, can the chainrings be replaced with any manufacturer? Square taper BB?
An emergency repair we've carried out so he could ride it was the back brake cable was rusted and bloated where it rubbed the head tube, meaning you could apply the brake, but then need to pull the calipers apart by hand to release
..easy on an MTB, but the road bike needs all its bar tape stripping to get to the outers .. and then re-wrapped... all good learning!
Cant remember if it's an 8 or 9 speed and I did warn him not to give the drivetrain too many beans or there may be some unwanted crossbar/testicle interaction!
Cheers.