Hi Guys,
Got a bit nostalgic for `50`s cool wool racing and picked up this early `50`s Torpado from Italy. As far a I can tell its all original with the full complement of Campagnolo Gran Sport equipment including hubs (though the original Isni rims are spliting up around the spokes so I have a good replacement set of rims coming from the states to be laced up to them. Brakes are early Campy Universal, the seat is original but shot so I`ll keep it and use a vintage brooks on the bike. The frame is chrome with blue/white paint and has the Agrata lugs. Came with an old school ally bottle and cage marked "Brevi Cammo" - anyone know anything about these?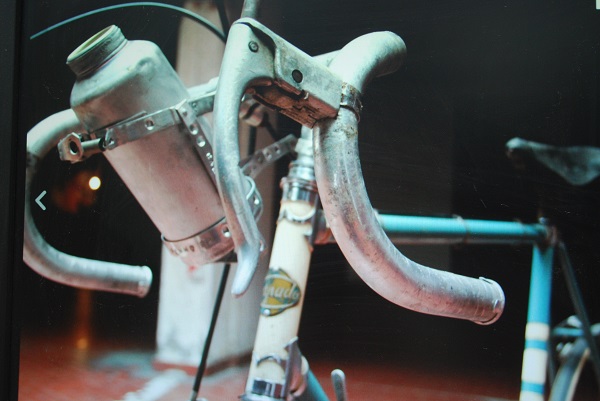 The frame is now stripped down but was in pretty good condition, just the seatpost trashed due to time welding in position, will need re-chroming and painting before new bearings and consumable throughout, then on with some wool, leather racing shoes and raybans and go hunting for a KOM in style...
Questions if anybody can help:
The Bike - any details on it and the bottle cage would be appreciated.
The Team - Torpado had a successful Tour/Giro team for many years - other than the very basic stuff on google does anyone have any details? I note Charly Gaul also road one in his early pro years.
Cheers, Dan.