Once the dust had settled the first and most obvious problem was what to do about these decals.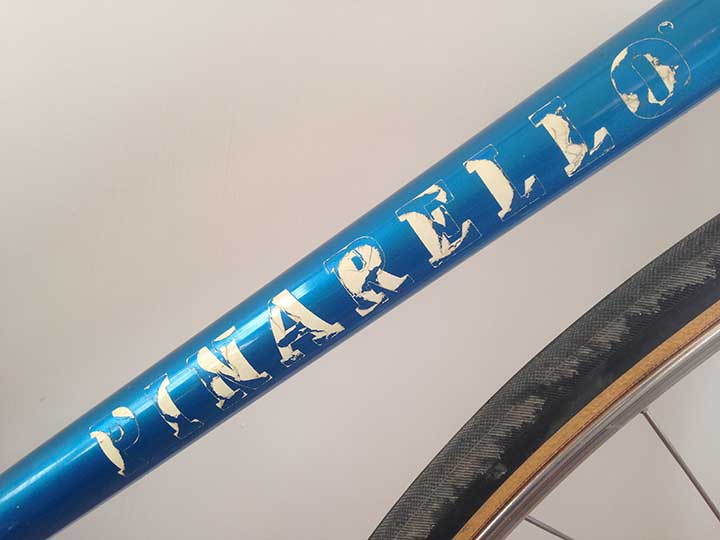 This happened to all 80 Pinarellos.
I did consider preserving what was there but if you just touched them more fell off and they just looked a mess.
SO ... I picked them all off with great care; this left this: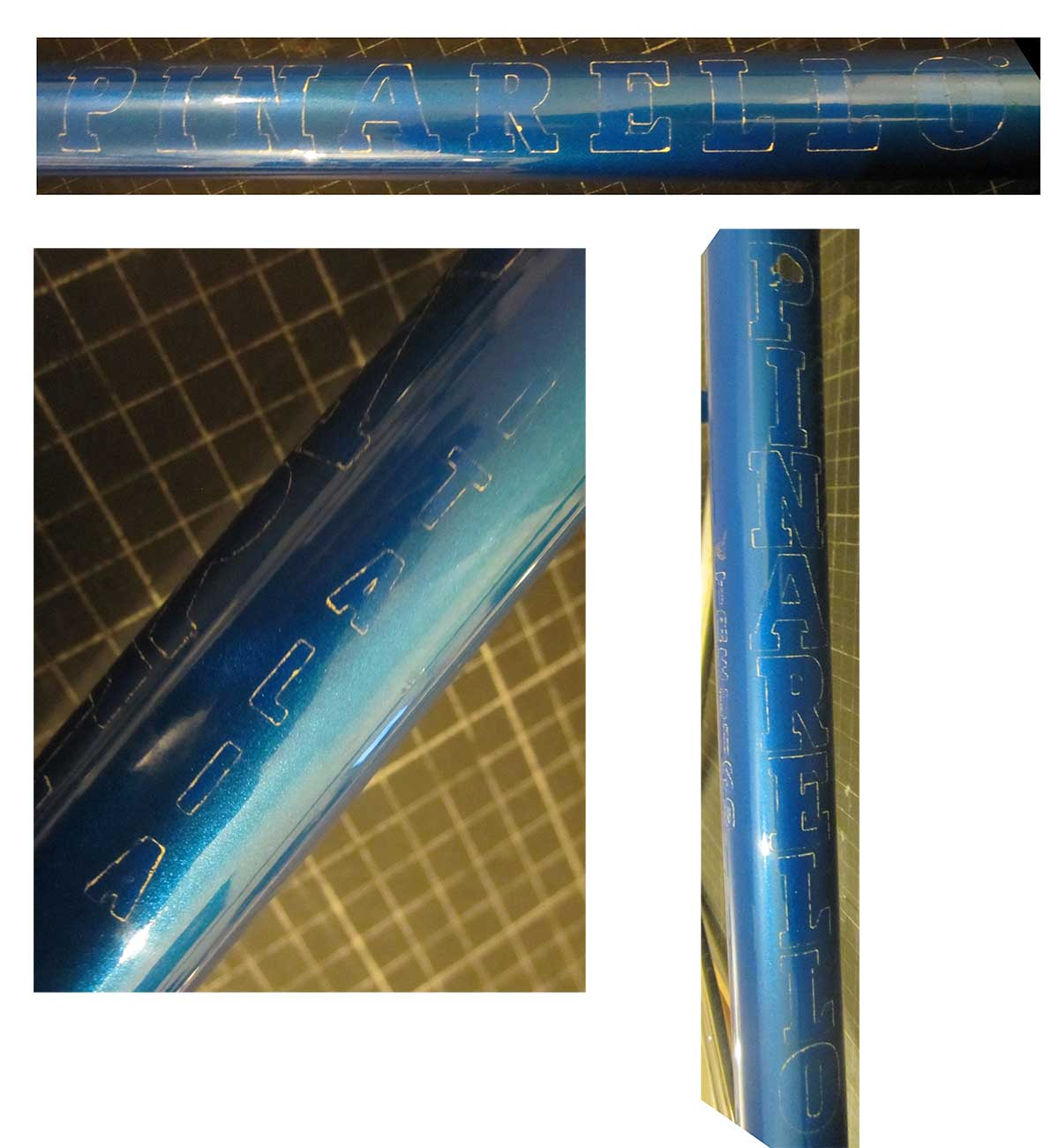 This created 2 problems.
1) The edge of the decal was bonded into the finish leaving a stroke around the letter
2) The decals had removed a layer of what I assume was clear coat or varnish meaning the surface was recessed below that of the rest of the tube.
This meant that finding a decal to EXACTLY match the shadow left by the old decal was going to be tough ... I did some test runs using a scan of the decals from the last project and this was unsatisfactory.
So ... my next though was to find an old school sigh writer to paint the text back ...I was very worried about this and so I did a lot of research and found a guy who was willing to have a go ... when I visited him I briefed him about how fussy I was and he said he'd do a few letters whilst I waited to see if I was happy.
This was what he did: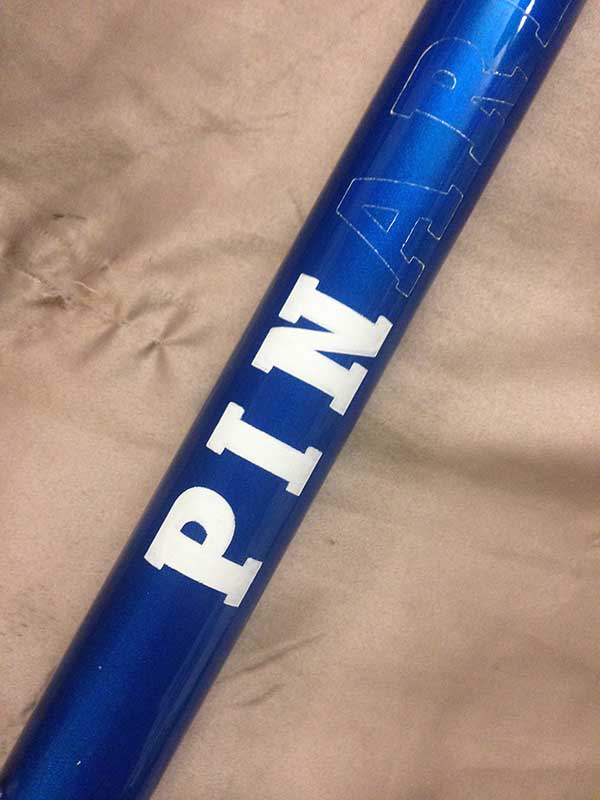 I was happy with that and left him to it ...
A few days later I have this: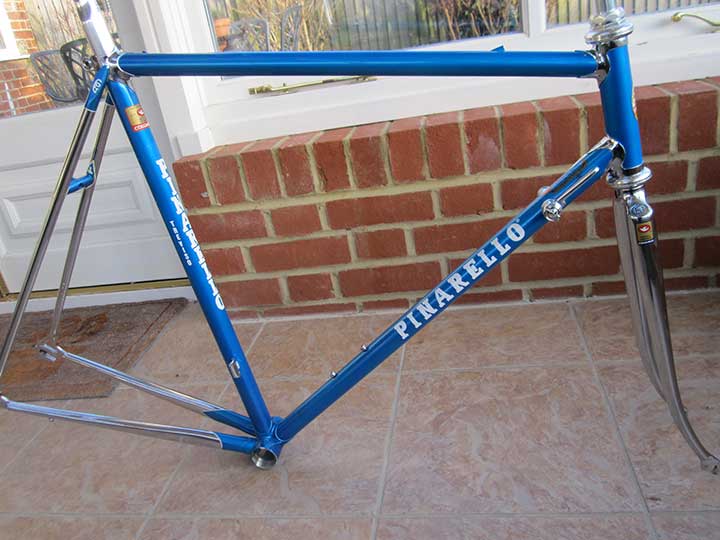 I'm very happy with the result. I am certain this was the only way to recreate the lettering and preserve the cromovelato finish.
THe original decals for the SLX, head tube and down tube remain. I have ordered further detailed decals that are still missing.
This is the frame as it stands today: