Lets start with the pics… Details are below: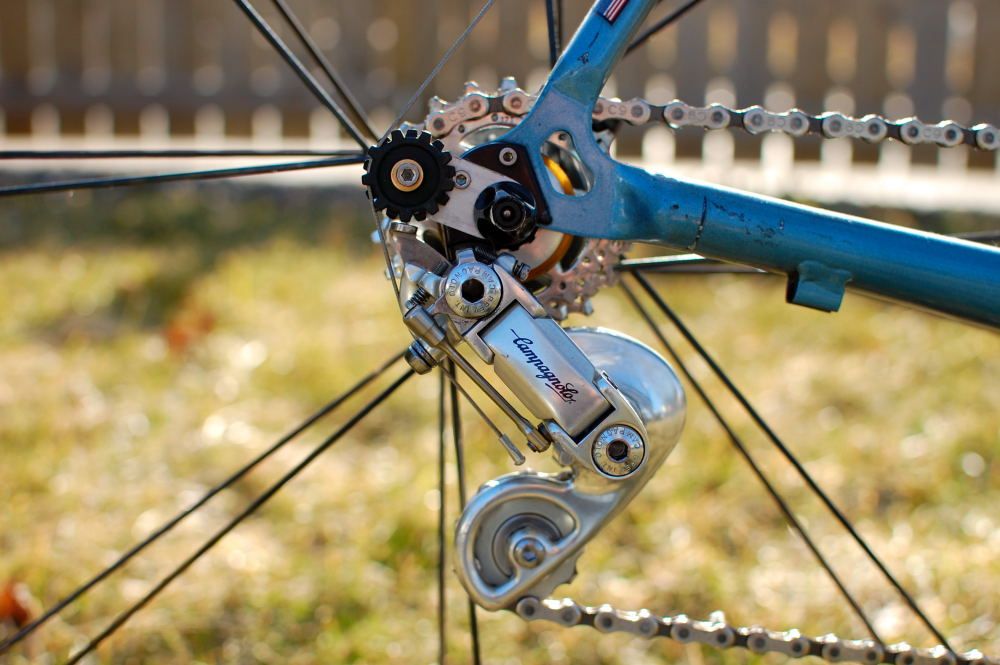 .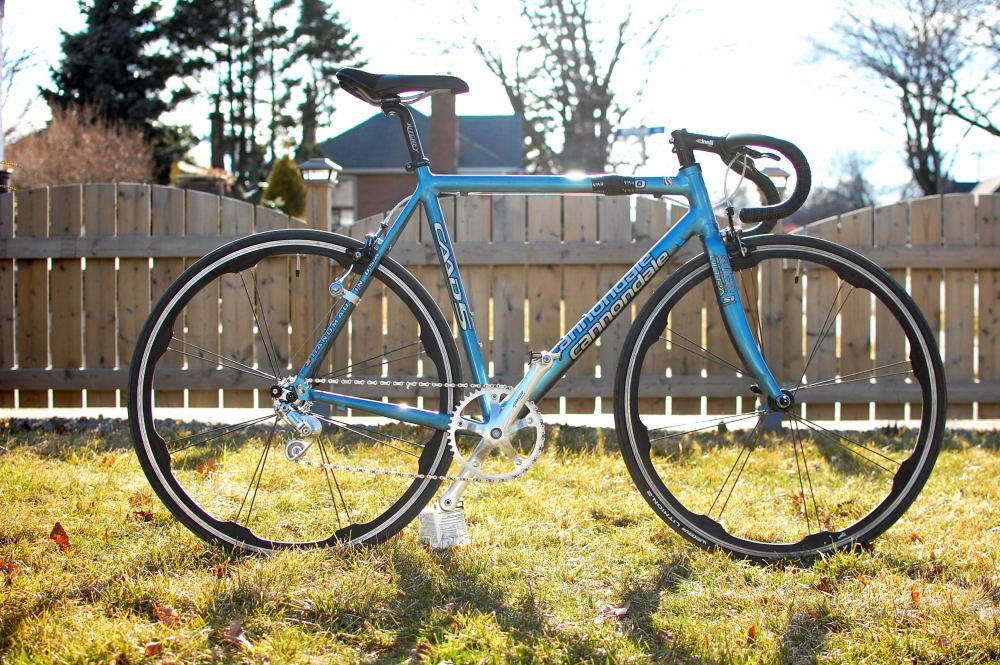 .
.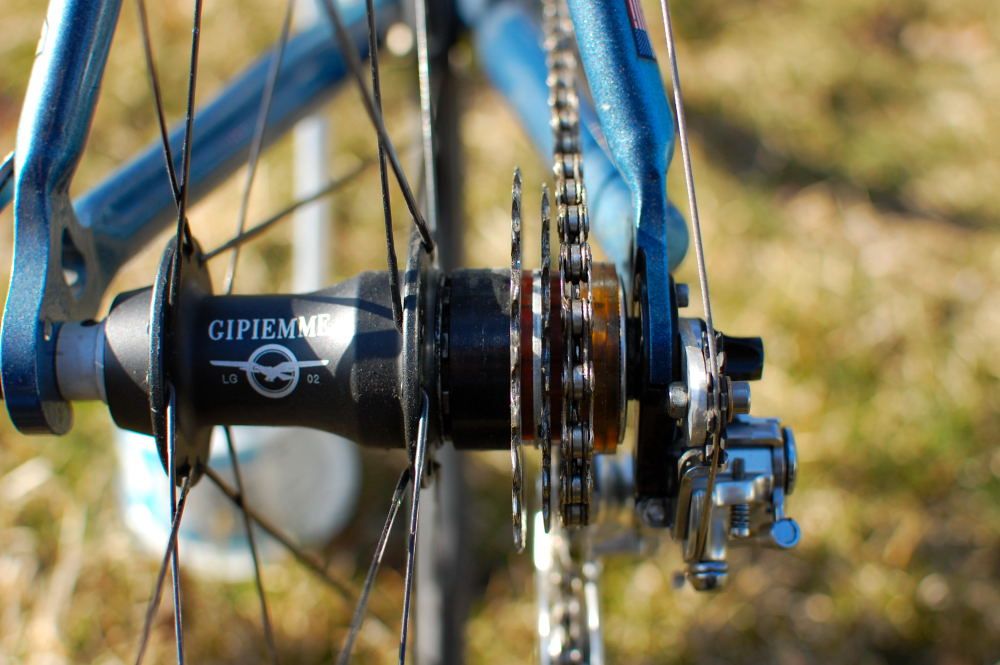 .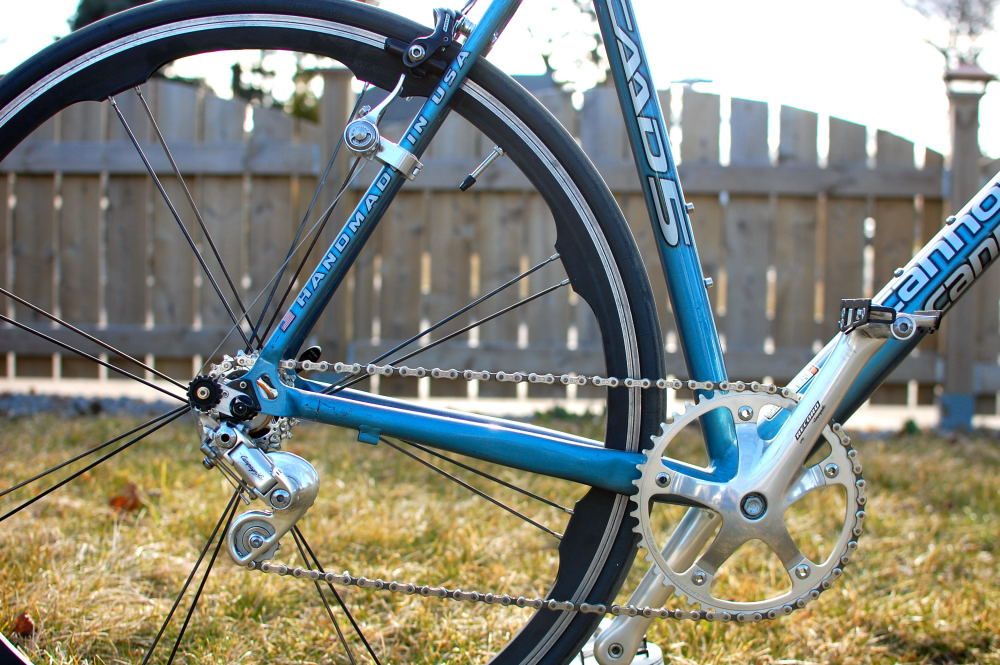 .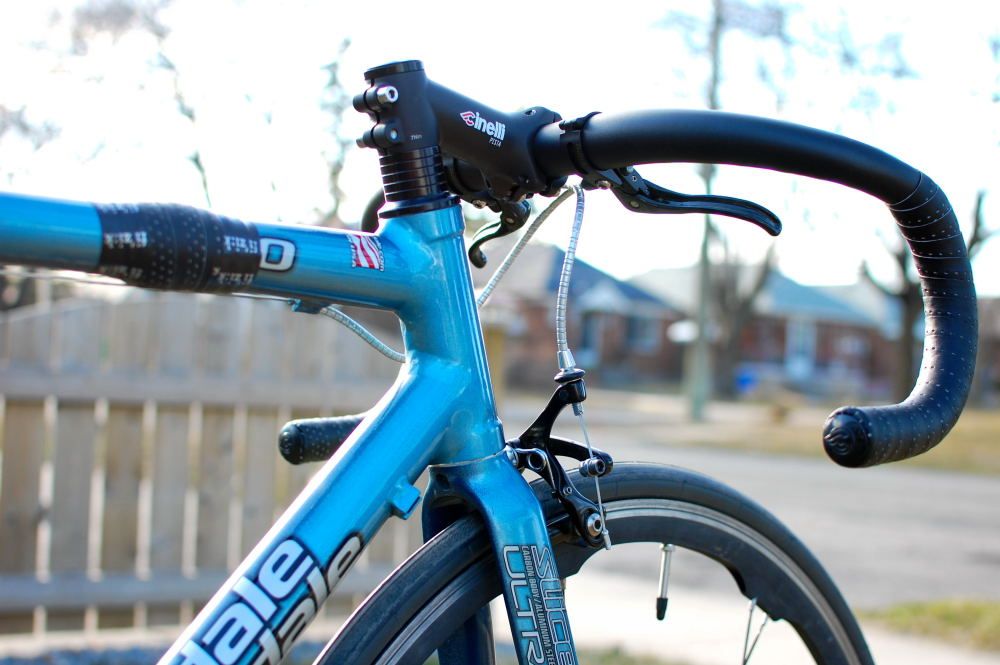 .
.
This one is hard to explain... I came across this bike as a complete build from the original owner listed locally... it was quite cheap and I really liked the wheels so I picked it up. My original intent was to keep the wheels and sell off the rest... But after getting it home I really started to like the frame…
I already have too many regular geared road bikes so I decided to make this one a single speed… only issue is that this one has vertical dropouts so I would need a chain tensioner… the problem is that they never work properly… soooo why not use the best chain tensioner… a rear derailleur
I put it together with an old super record rear derailleur as a chain tensioner but it was not very usable for the hills on some of the roads around here so I decided to make it into a three speed… this is why you see the crazy setup… without getting too technical, the only rear derailleur that would work for this setup is a Campagnolo Croce D'Aune… This has to do with the cable routing for where I wanted the shifter…. Why did I want it there? This is where campagnolo mounted their first ever shifter… watch this video to see for yourself…
https://www.youtube.com/watch?v=Z6UYOlN ... e=youtu.be
This required my mechanic / machinist to make a little plate with avid roll-a-ma-jig pulley and shims for the shifter. I went with that shifter partially because it's the coolest looking one, but mainly because it's the only one with an adjuster on it… this is necessary because there is no adjuster on the derailleur anymore…
For anyone who wants to give this a spin take note... be VERY careful when shifting while riding... if you reach too far in the bladed spokes will slice your finger off
Feel free to give me your open criticism =)
.