This has been hanging in the garage for over 20 years, and hadn't turned a wheel.
It wasn't used much when it was new, as you can see from the original 'transit caps' on the rear wheel axle
In a moment's madness I removed it, stripped it down, cleaned, re-greased it and started to re-assemble it
It's had a few 'upgrades' during the day, namely:
Weinmann 500 front and rear calipers (I know, you can hardly contain yourselves...!)
Shimano Adamas AX Aero brake levers
Aero Handlebars
Shimano 105 Rear mech
These items used to grace my 1984 Raleigh Pulsar, but as the likelihood of that seeing the road again is dwindling as every day goes by, I thought I'd use them on this!
It's going to need bar tape (need to find some nice Ambrosio type in Silver) and Brake Cable outer's in Silver (the originals have gone gold and are nigh on useless!)
So, some before and after shots, as I know everyone loves a photo or two!
Before: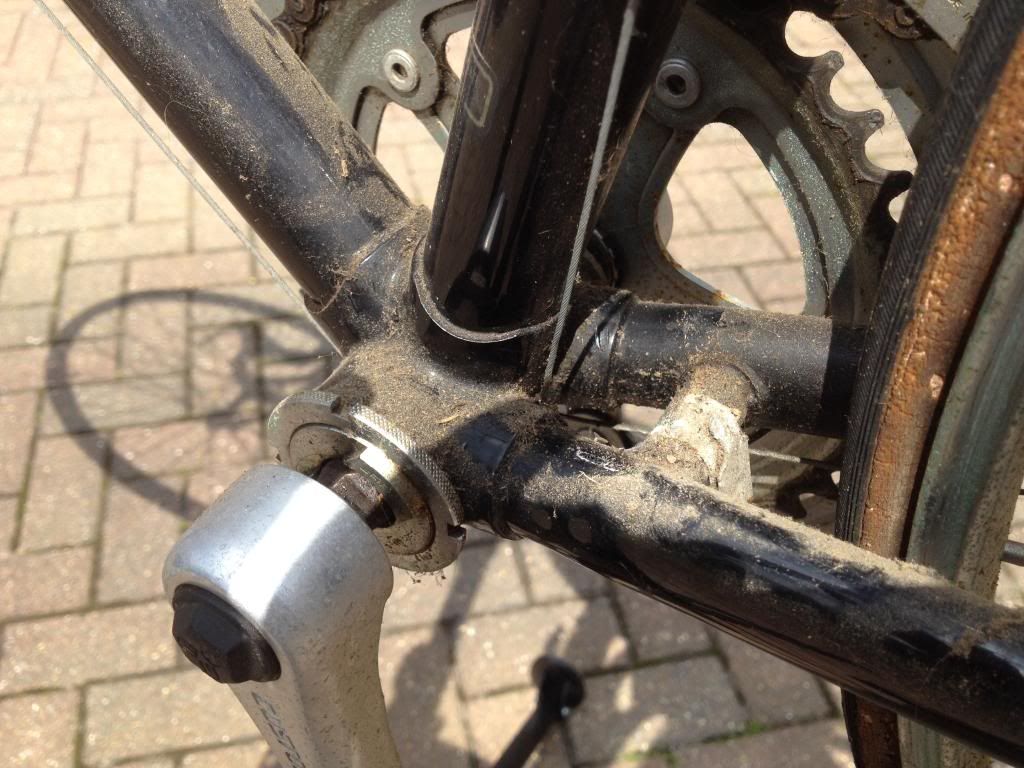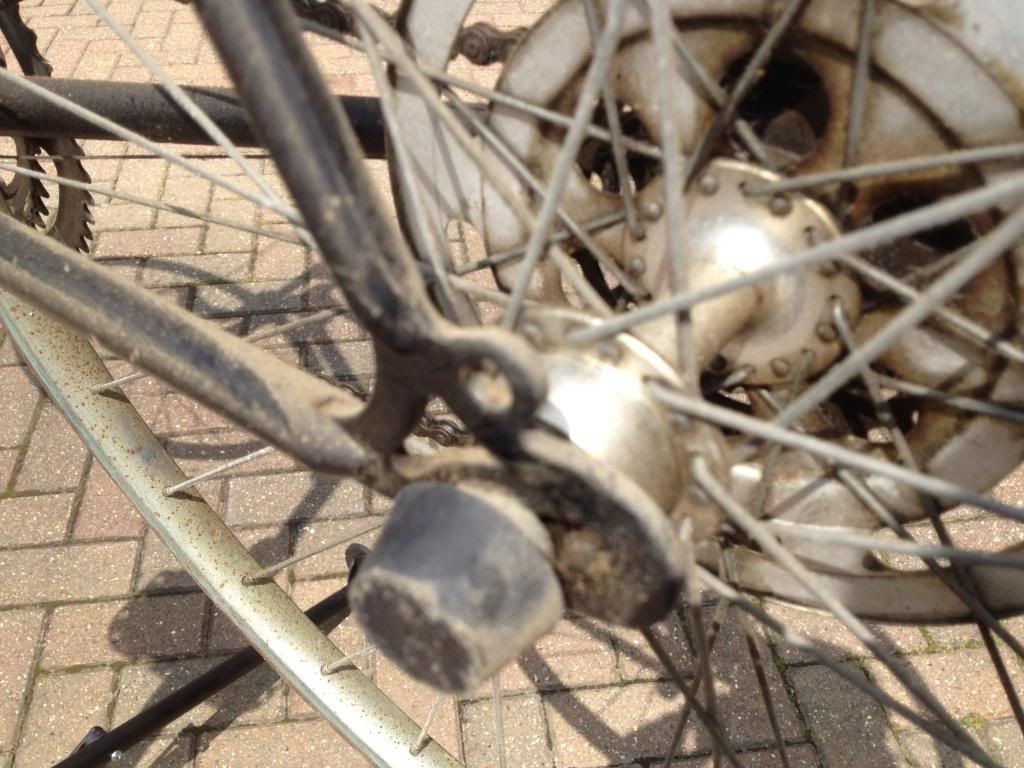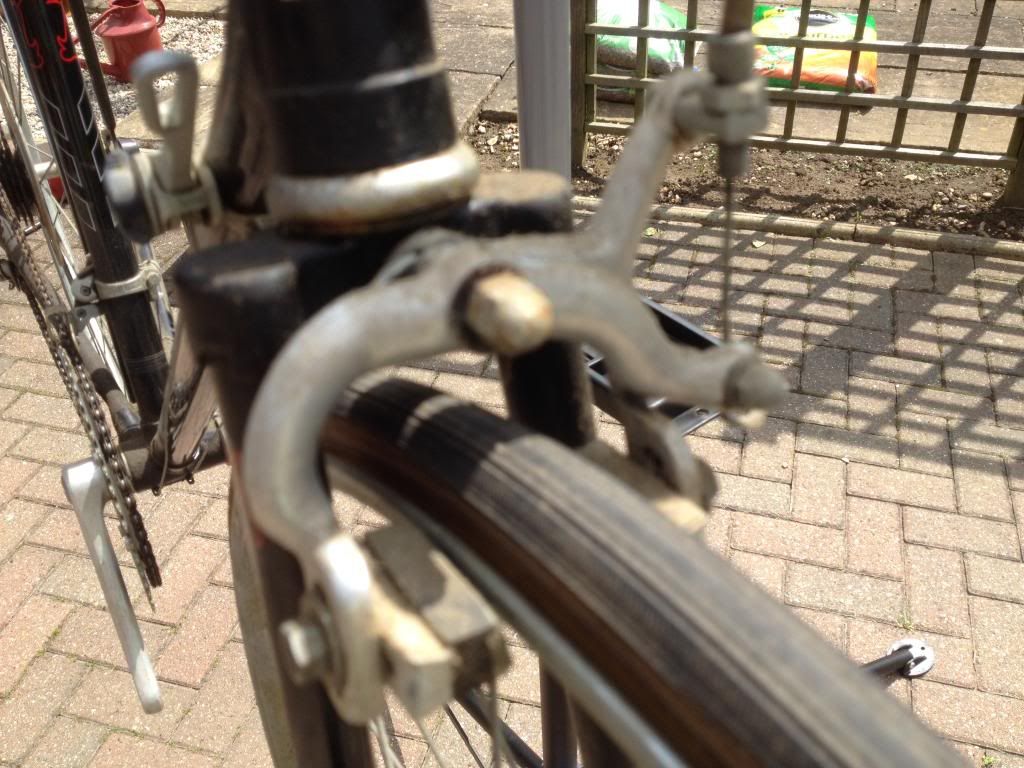 After: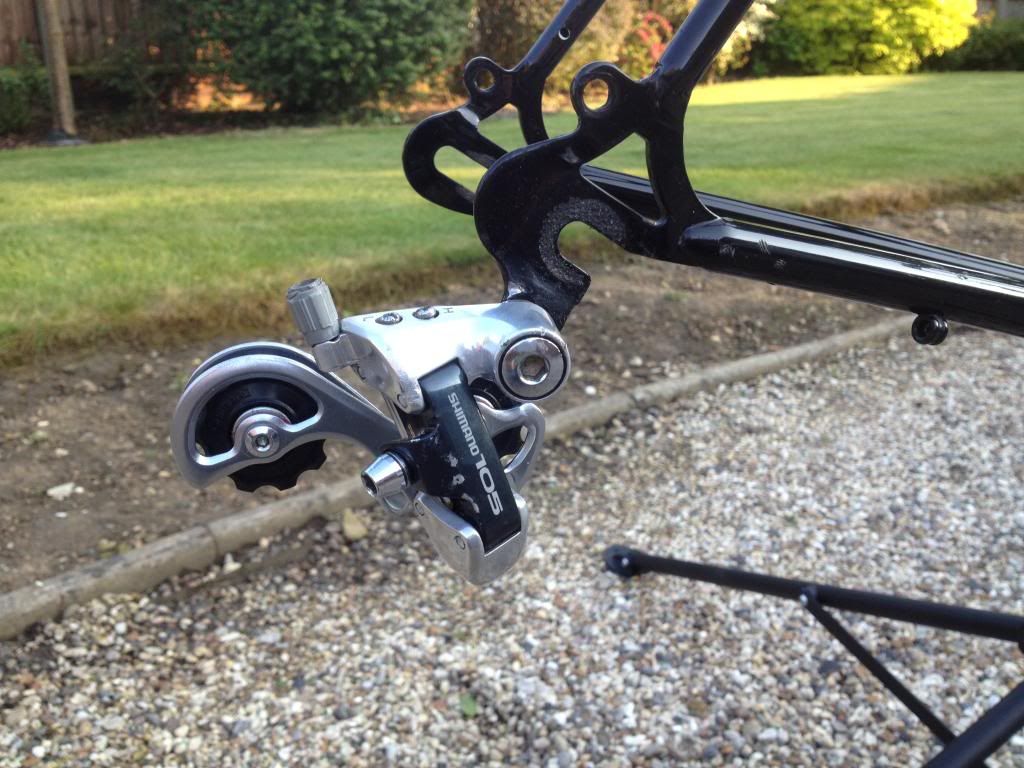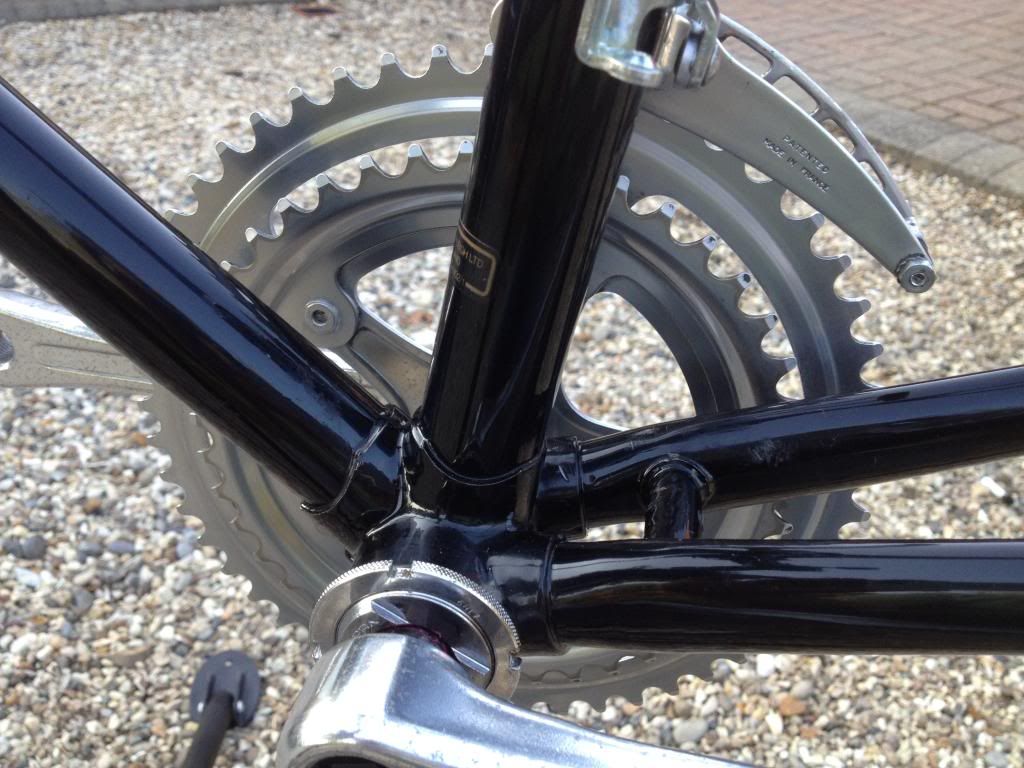 Update: