Latest mods to the triumph.
To assist daily duties it has been fitted with a rack and panniers. This left the ugly light mount on the rack begging for something retro to be added.....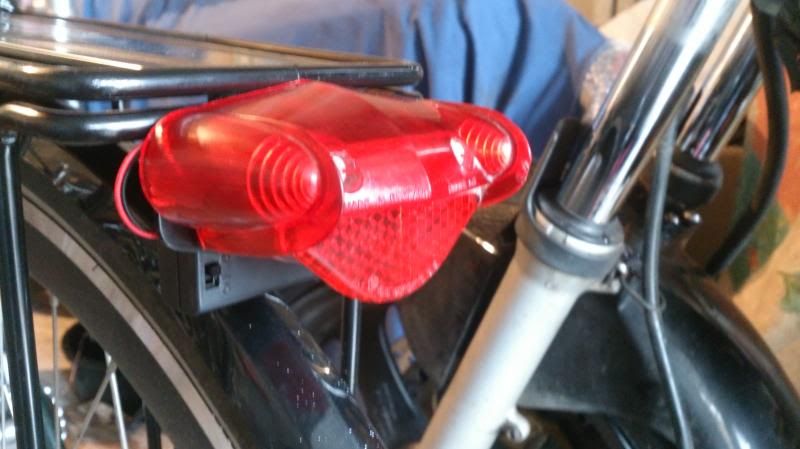 1960's Wipac tail lamp off of a motorcycle.... was in a box of parts which came with a project brit bike I'm doing up. Not correct for the motorcycle, but had to find a use for it!
With two red leds behind it, a couple of resistors and some varo board... add 2x AA battery pack you get...
The battery should last 24hrs and it has a reflector built in as well.