Yeah I'm p'd off about the wheels getting nicked, the van was insured and already got a replacement but couldn't claim for the contents. Just in case anyone comes across them they were in a campagnolo wheel box and there was a pair of black USE spin stix skewers, new box vittoria rubino tyres and tubes in the box too.
Anyway, on a brighter note, here's a pic of the frame. All my bikes except one are currently dismantled and in boxes until we move house later this year. This one is a small, my others are all medium but I like the small geometry for a TT build, this one has a 105 groupset, cinelli cockpit, Hope/mavic wheelset and a no 7 burrows aero seat post waiting for it in the parts boxes.
I had a quick look at the first page of your thread about the forks, later in the week when I get a mo I'll take mine out and have a look. I had a small 'Expert' before with the threaded forks and even in an accident which snapped a pair of carbon handlebars they survived. I took them out of the frame after that accident to check them over and I didn't notice anything like yours, I probably would have remembered but it was a few years ago now, sorry that doesn't shed much light on your query. I must admit the 1st generation forks do ride a bit like two sticks of uncooked spaghetti even without any faults/damage. My impression is that yours might have been repaired or altered as other RB members have suggested. You'll notice the improved ride if you swap to the newer straight forks, but it'd be a shame to lose some of the bikes original character. The EXT stem makes the front end feel a bit flexy too, but again with these early resto/rebuilds style over substance is a big factor in my opinion and it would be nice to keep as many original parts as possible.
Re. the fork, I will check mine asap. I understand your anxieties around riding it. If you do end up replacing it Dutch ebay would be a good place to start, NL was Europes HQ for Giant and I've bought a lot of Giant parts from NL sellers.
Contacting Giant probably won't get you anywhere, they haven't been very forthcoming about anything pre 2003/4 in my experience. All their bikes dating back to the early 90s used to be in the archive on their main website but they deleted them all last year. Not sure why, maybe some bike industry politics.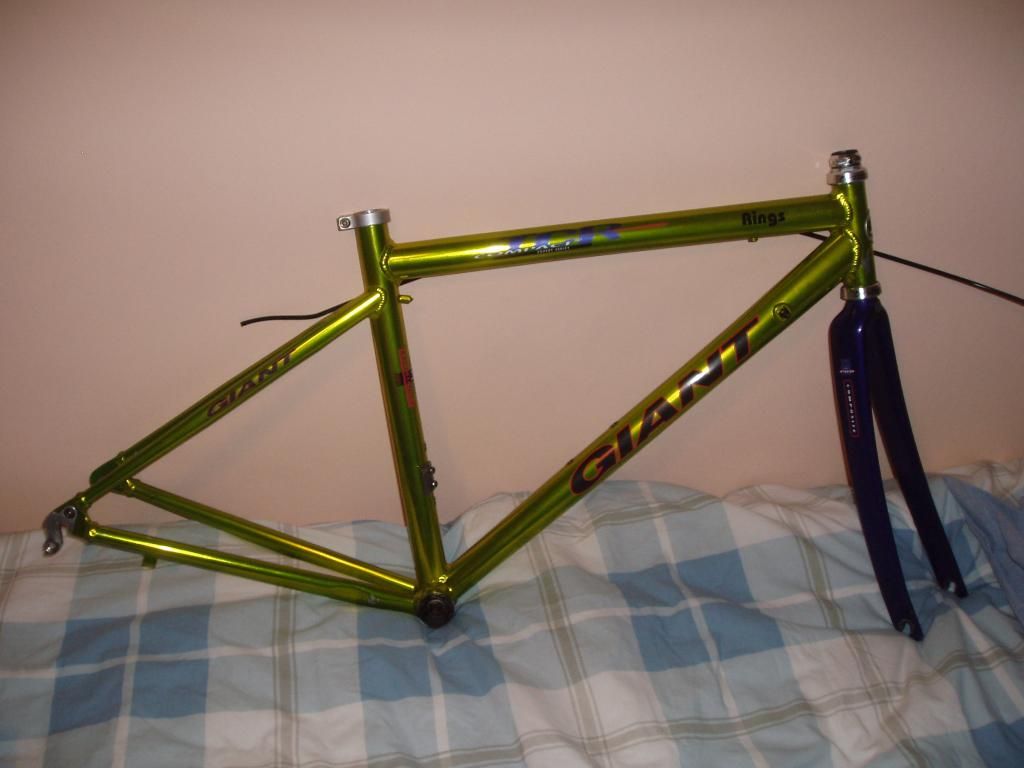 Here are the others in their current sad unused states, this house move is dragging out to nearly a year now, it's quite frustrating having all your bikes in boxes: