I cannot get tired from the dura ace kit I confess ( sorry for my italien pals
)
So when this showed up near Paris, I could not resist.
Did not even know it was with a 531 reynolds tubing when I made the appointement.
It made me aware that Puch did build bikes at a time - actually I realized this stuff is much "cooler" than all the italian of french competitors machines of the time which rolled out in thousands
don't think there is another one among retrobikers
So this bike has full dura ace first generation mostly black kit - hubs and levers silver ( just the pedals are shimano 600 )
SR stem and bar
I suspect it is nearly full original ( to the dura ace brake pads and shimano pads !)
Unfortunately levers without hoods - any idea where I can find replacements ( which would fit - as I suspect true dura ace kit will reach the stars pricewise !)
Think ist probably between a 75 and 76 frame as its still badged Puch rather than the later Austo-Daimler name
Frame number : 5965912
I believe its close to the top of the range of the time
- not surprising with such a kit but it has eyelets for mudguards though.
if anybody has more info - willing to share it
frame geometry is 53 C/C seattube but 57 top tube - is this common for bikes of this era to have a quite longer top tube
In this guise, weighs 10.3 kilos , so pretty light for the time or was there much lighter stuff with competitors -
when did 531 SL super light appear ?
German and Austrians can bring their knowledge in
( but already quite a bit of info there but on later models such as the beautiful Ultima and Vent Noir from 77 and later)
http://www.company7.com/bosendorfer/ADbicycle_de.html
Front tubeless tyre is nearly dead but rear is better - a Jacques Anquetil - I wonder if it is very old ?
What sort of similar tubeless tyre with tan side could I put on ?
Some of the bolts are pitted - any trick to rejuvenate them ?
A bit sad the paint is a bit "dull" and in average condition but I don 't think it should be altered even if its not as fancy as a Chromed Vent Noir guise.
bike needs a more thorough cleaning and new bar tape
Not very old but quite suitable for a vintage ride , don't you think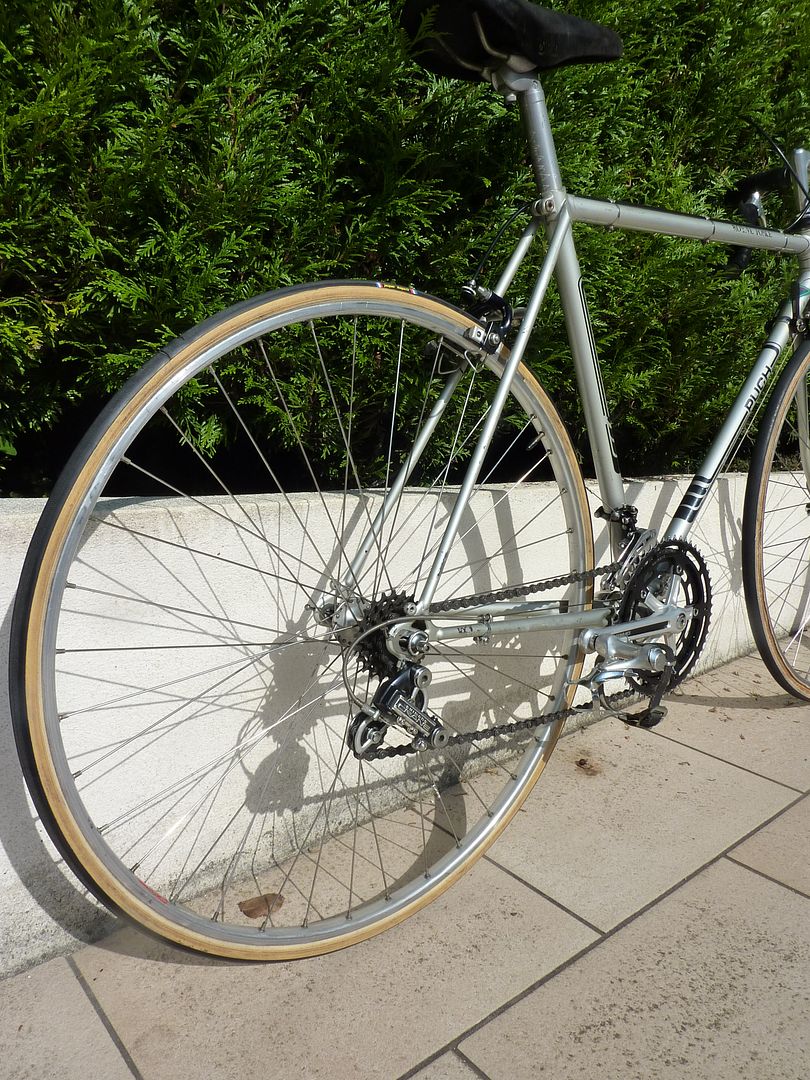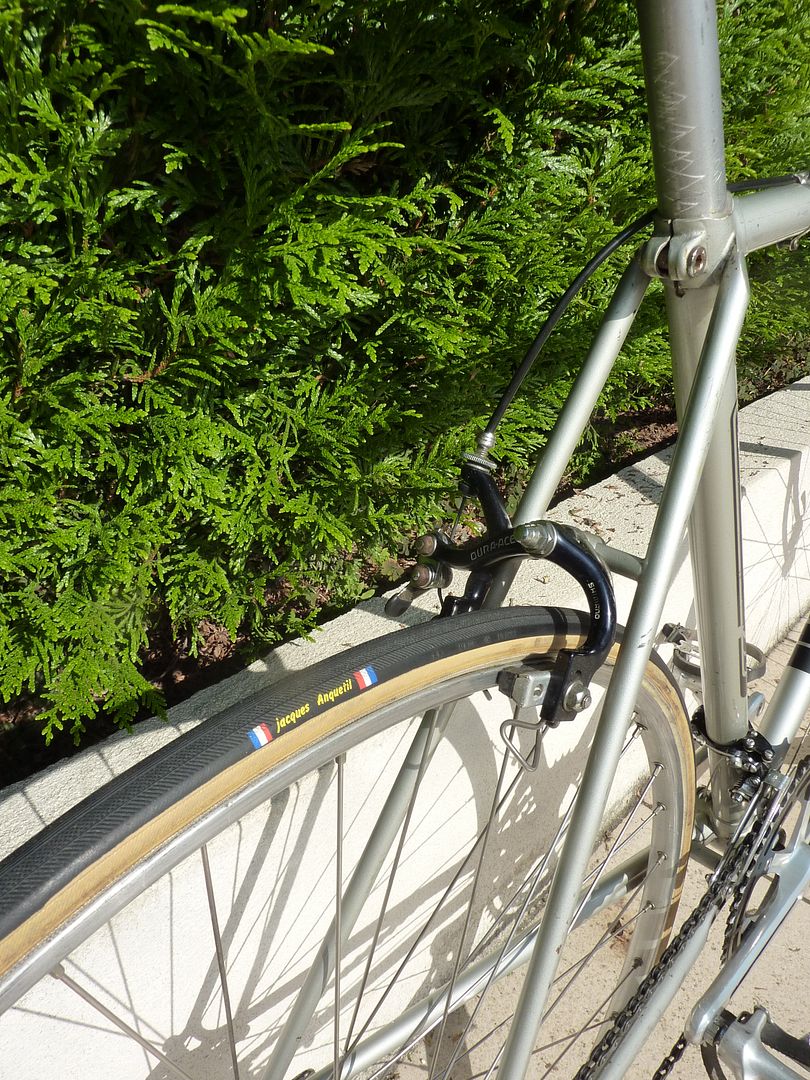 _________________
Serotta Max 853
Scapin Rudolf 2002
and now having been bitten by the vintage roadie bug ! is this serious doctor ?