A bit of progress, chainstay and brake bridges now fitted. I'm just doing a pre paint assemble to fine tune my choice of components. This also give me a chance to dither over the paint. I'm trying to slow down a bit as theres no rush to finish. It's currently a 9 speed 11-32 xt cassette, ultegra rear mech, 105 octalink 53/39. sunrace front mech and suntour powershift levers on the stem. Weinmann centrepulls and levers go back on to stop things but I may move the brake bridge and fit a 610 in place of the 750.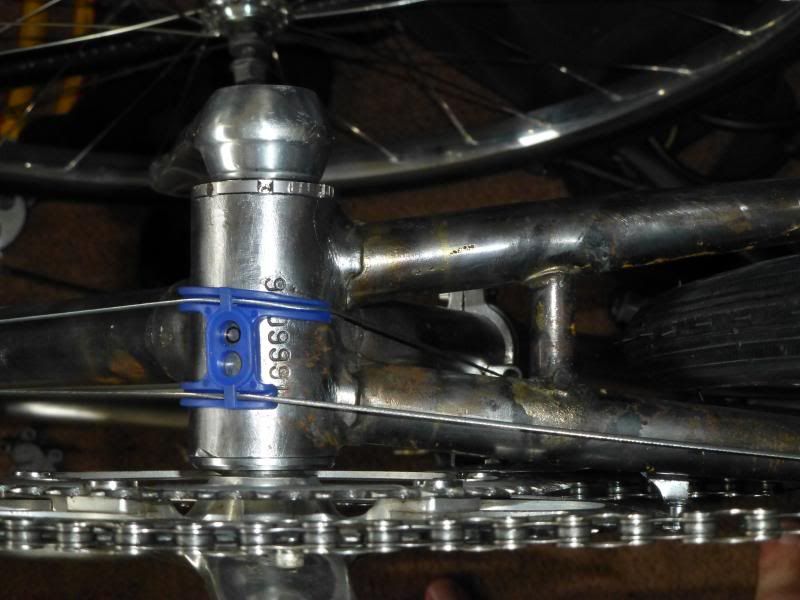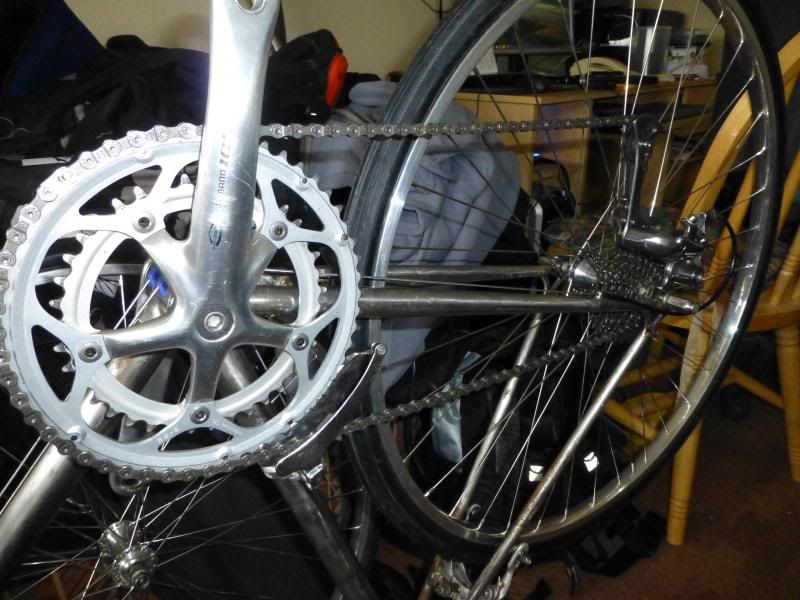 I bought some Suntour powershift levers for another bike secondhand and really liked them and then I found an e-bay seller selling new old stock and I couldn't stop myself. 3 clicks on the ratchet is one step on a 9 speed cassette;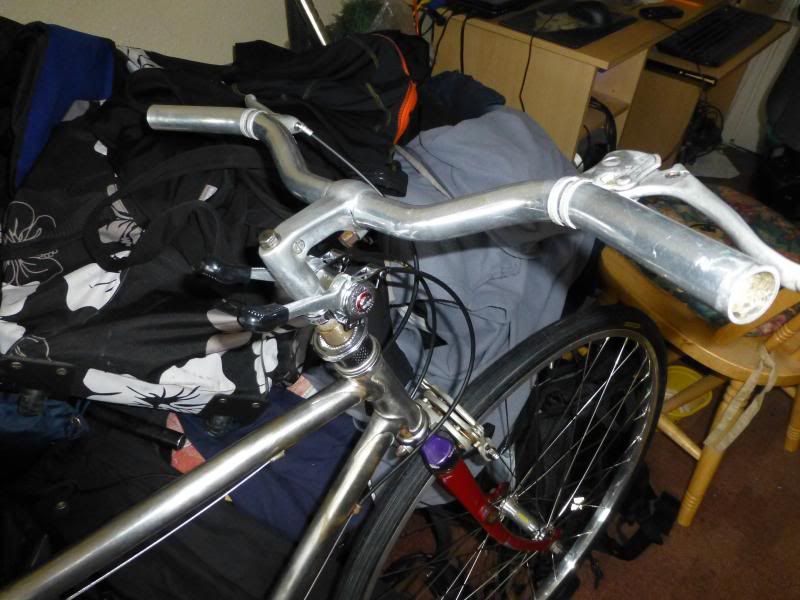 I decided to build the forks mainly because shortening the puch fork means burning off the only paint reference I have. I'm quite happy with the fork so I may use it;
Paintwise i'm thinking laquer over primer and sorting the colour next year.
Edit for Sunday, I cabled the brakes, put some pedals on and went for a short run. It feels good, a nice easy comfortable ride. Turns out the 750 has plenty of stop but i'm not happy with the cable routing. The saddle will go in favour of a Brooks Colt.