Hi Guys
New to the forum but I have just been given this bike from a guy I work with who has had it for 5-6 years in his loft his was given it hoping it was a colnago or pinarello.
It's a falcon 531 tubed bike designed by Ernie Clements
My plans are at the moment to use it as my daily to work and rebuild it maybe in the future. It's gets used for work about 10km a day and 100km or so every Saturday so frequently used just wondering if anybody good give me a bit more info on the model that would be great.
Here's the spec:
Groupset
Dura ace 7400 6 speed rear mech
600 front mech
Modolo brake levers
Ultegra 6800 brake calipers
Stronglight cranks 54/38
Unknown cassette 25/13 I think
Contact points
Cinelli bars and stem
Selle italia Turbo saddle
French pedals
Christophe cage and straps
Wheels
Unknown capaganolo front
MA2 rimed back
Continetal gp4000 dura skin 25mm (only the best will do)
I also have a set of campagnolo record hubs that came with the bike on some mavic tubular rims that were knackered so hopefully rebuild a new wheel set with those hubs
Most of the parts I have fitted as the original campagnolo group and modolo components had a lot of parts missing I.e adjustment screws and the like.
Here's the pictures: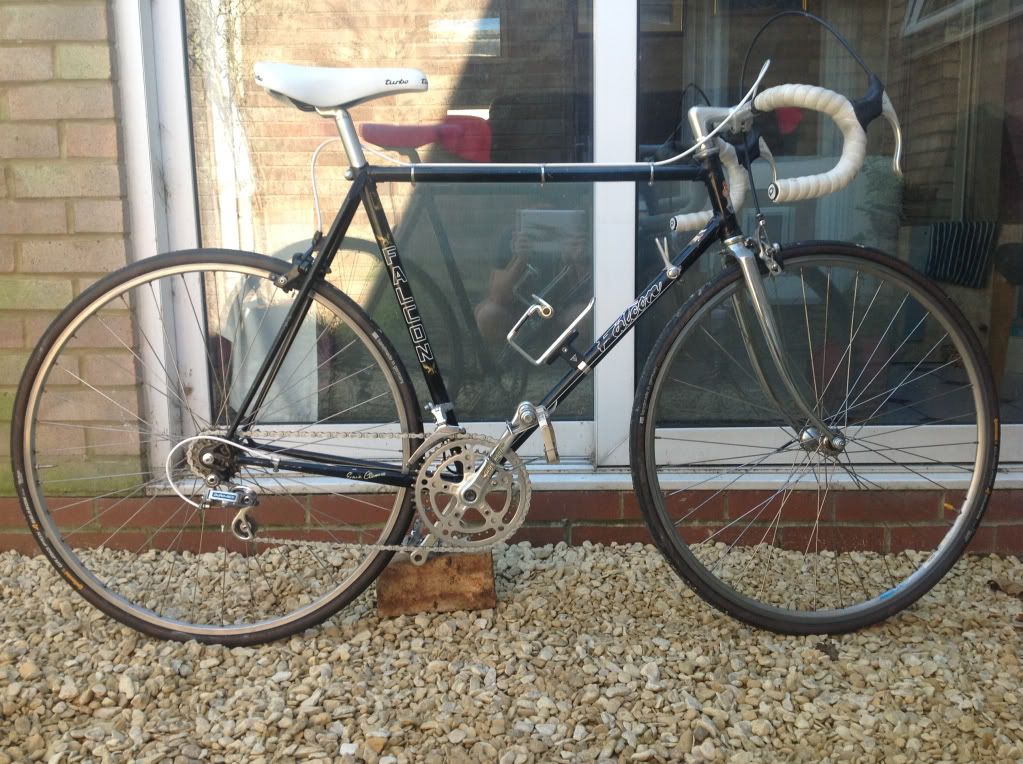 Let me know what you think
Cheers Jack