I picked up a couple of bikes from Freecycle. They were both hand built at the same shop 'Biking Cycles' in Prestwich not sure when exactly mid 80's at a guess. The gents is branded Falcon Voyager was a town bike, now modified and the ladies unbranded apart from the shop decal.
Is it really worth me spending any money on these bikes other than a couple of rattle cans?
After a little digging on the web it turns out that the components are average. The frame and forks I know little about, due to the lack of information available. It's Falcon 770 high tensile steel.
before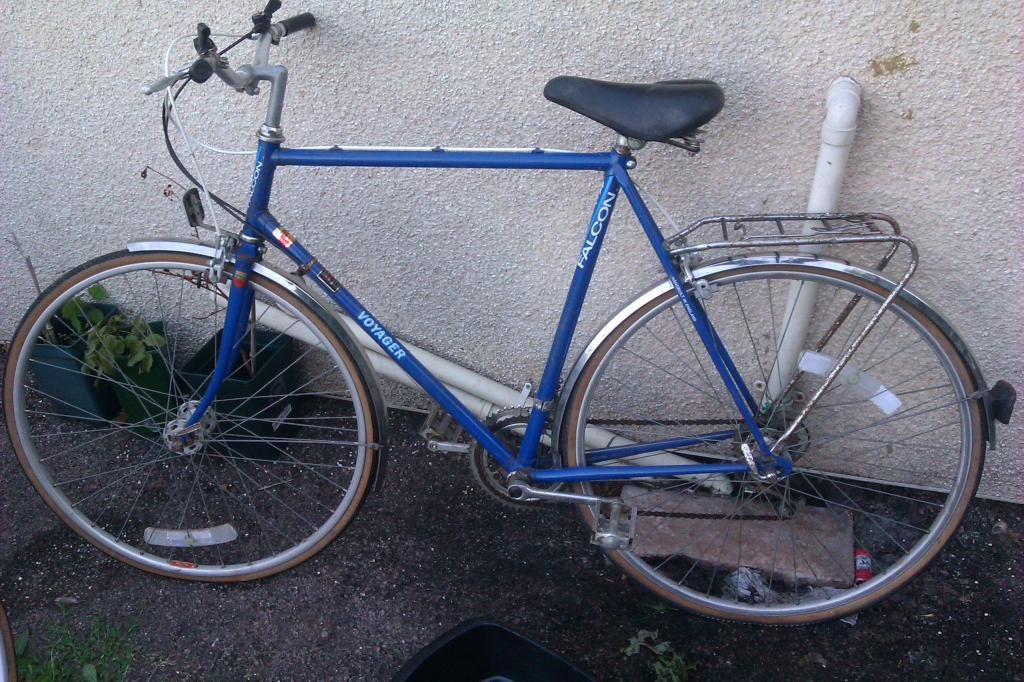 after