I don't think there is another one here
More wellknown for his MTB's
Alain Ferraroli was a road pro who turned framemaker after his pro stint
viewtopic.php?f=6&t=112509&hilit=ferraroli
I managed to find this roadbike in France
rebuilt it with full dura ace kit ( from the 7400 range apart from front mech which is a bit later) in triple guise .
I cannot get tired of this beautiful seatstay and front fork
The geometry is uncommon with a 52cm seattube and 56cm toptube and a quite short fork front tube but it suits me fine
Forgive the poor pictures taken with my blackberry
will get better ones later on
need to sort out a few details ( barplugs and pedals)
shall I leave the present bartape which is certainly original or put full yellow tape? I wonder ?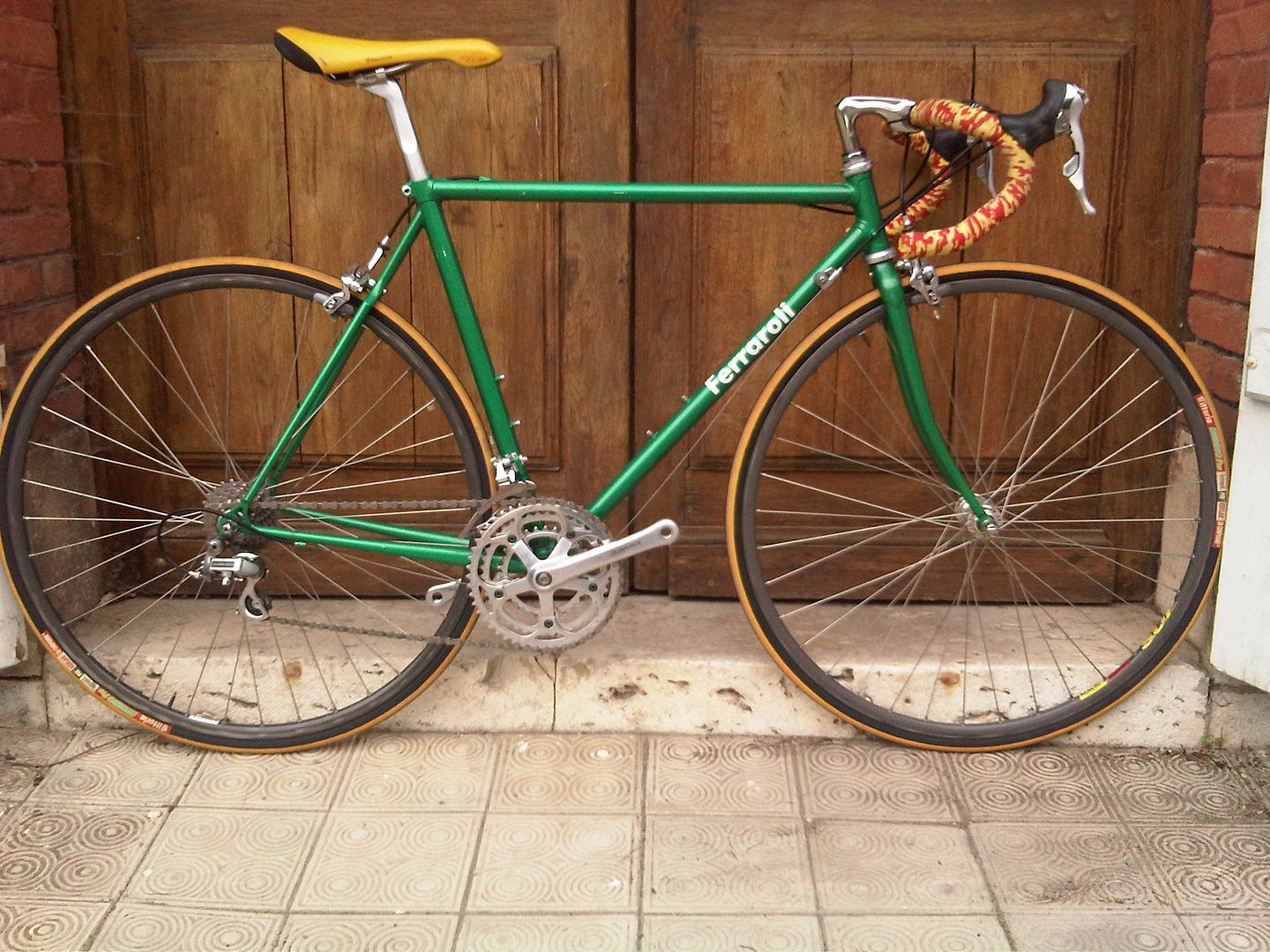 _________________
Serotta Max 853 to be "MTB politically correct"
and now having been bitten by the vintage roadie bug ! is this serious doctor ?
the roadie being more on the "randonneuse" side !