Thought I'd introduce my rudge project.
I went out on th bike one evening as the british summer was defying the odds and actually being warm and sunny... post this I decided to hang about and do some work about the garage. This was intruppeed by the owner of the garage clearing out the opposite unit.... que the question.... "Is there anything you would like in here.... there's a few old bikes.... we are going to throw it all away" At this point I SHOULD have said no thanks but it came out as Ok, I'll take them....
So I became the owner of the frames two Raleighs, a Triumph, a Sun, a Rudge, and a few wheels (all scrap)
Here is the Rudge as found with two of the wheels and a few bits I had laying about from an aborted MTB project.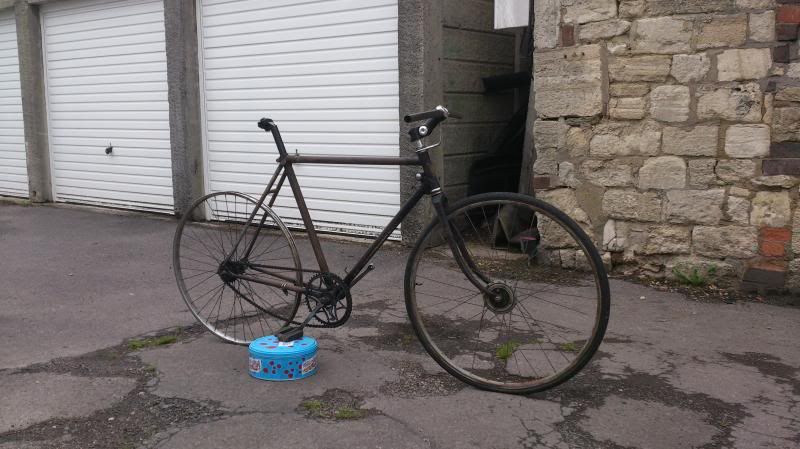 Now.... I've always wanted a single speed / fixie... que a plan....
Find these on ebay....
Strip and re-paint the frame...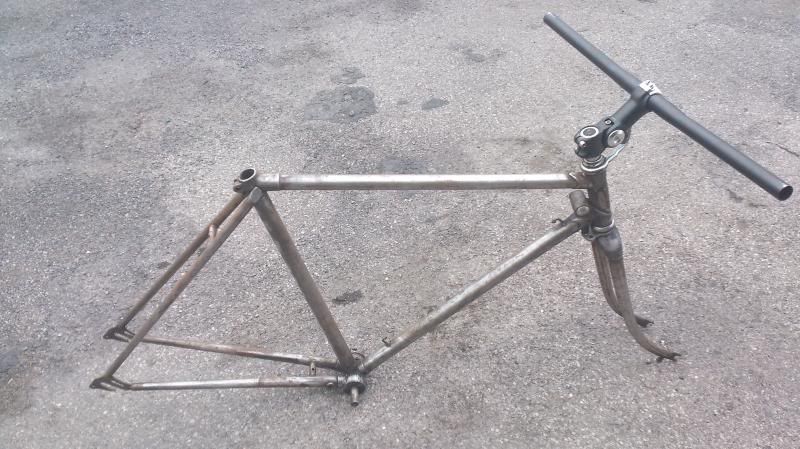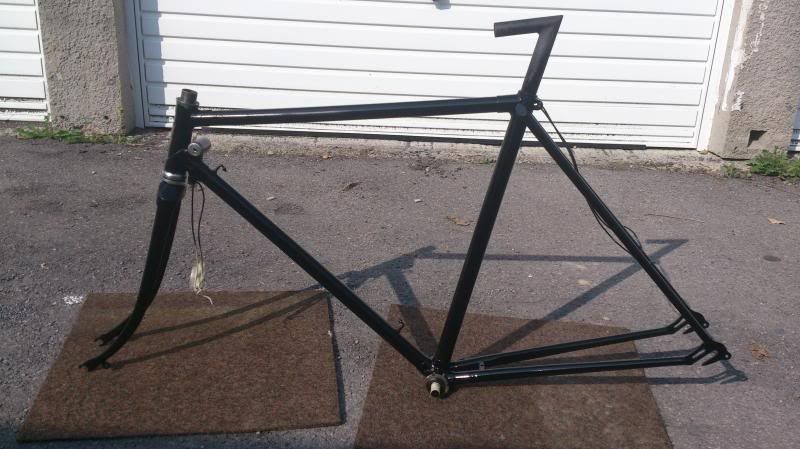 Add a Brookes saddle, leather look grips and cream tyres, clean up the crank and you get: