Trigon's carbon is a work of art Old Ned, far superior to most of the stuff you see out there.
I went for a spin today on the Trigon, even I could not believe how easily it goes uphill. The 22 mile cat4 route with a total elevation gain of 1375 feet was a perfect chance to see what the bike was capable of and I managed to lop a whacking 4m 7s off my best time
Was it the bike, or the Conti 4000s, or possibly even me being fitter? 4 minutes is a lot to gain in 22 miles especially as the usual fast slight downhill section had a headwind so I never made up my usual time gain there, it definitely climbs faster and I certainly didn't feel as fatigued as on previous times. I like this bike a lot...
Now with matching Conti 4000s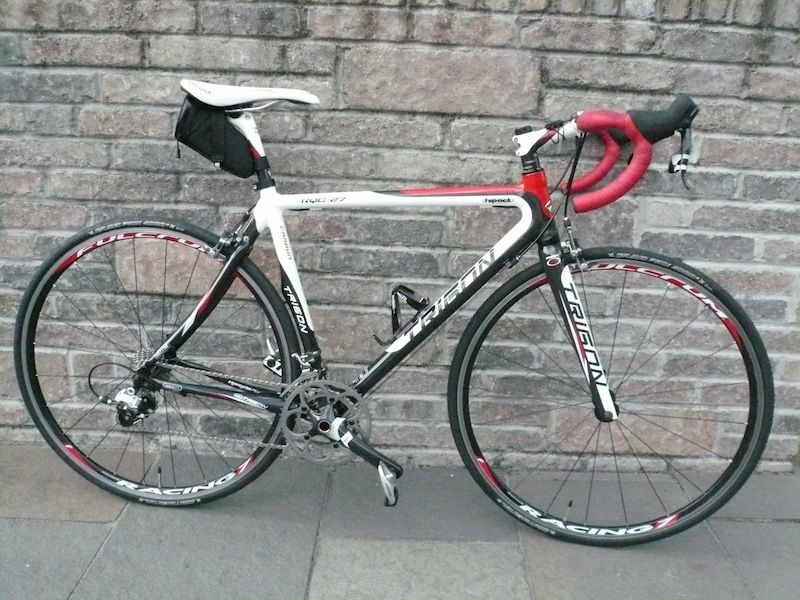 Before I went out for my cycle colnagokid arrived at my door with a nice Rolls saddle for my ALAN, so I have now fitted it and will go out for a leisurely tootle around town this afternoon to try out the new Athena crankset and Campagnolo BB, and will take a spanner just incase the saddle needs adjusting