Overdue update. I thought I'd better get my finger out and get this back on the road for the Retro Road Bike 4 Abbeys run next weekend.
Intended to be a re-commissioning rather than a restoration I stripped the bike down to a pile of parts and cleaned off all the grime and rust....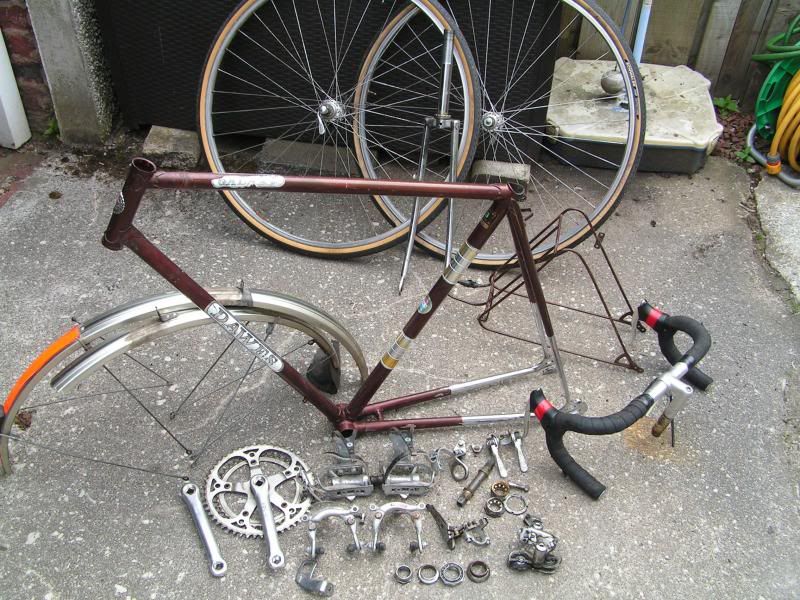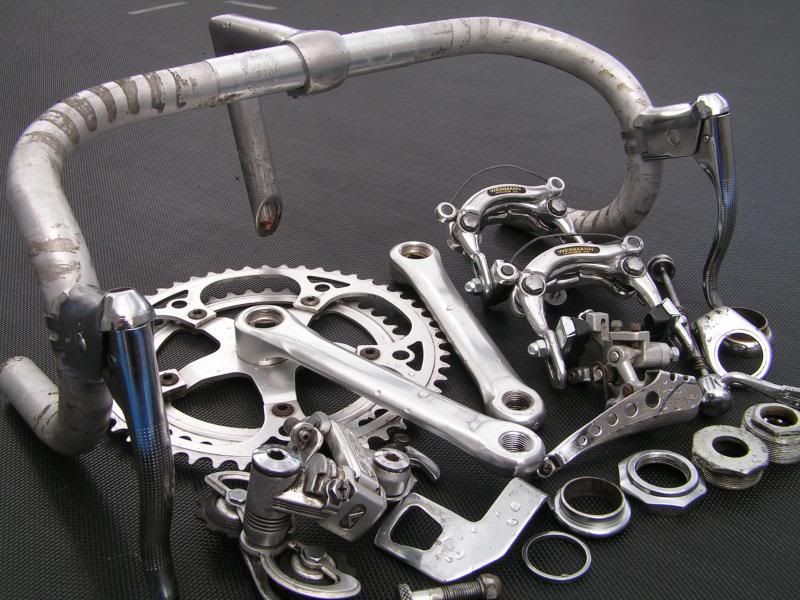 I replaced the stumpy stem with a longer one stolen from my turbo trainer Benotto.
The calipers were a mess and mismatched so I got a nice set from ebay. The wheels came up great but I found a loose spoke on the rear . Luckily my neighbour Alistair went on a wheel building course and has all the tools so half an hour on the jig , the spoke was tight and the wheel true.
The top and down tube decals and the Reynolds decal were a mess so I took them off. The ones on the seat tube were saved.
On closer inspection the paintwork was not that good. I was messing about on the Halfords website looking at brown paint when I came across Ford Roman Bronze. A quick google established that this was a popular colour for Cortinas and Capris in the '70.
It turned out to be an exact match and it wouldnt surprise me if it was what Dawes used back in the day. A quick rub down and a rattle can blow over had the frame looking much better and new decals were applied.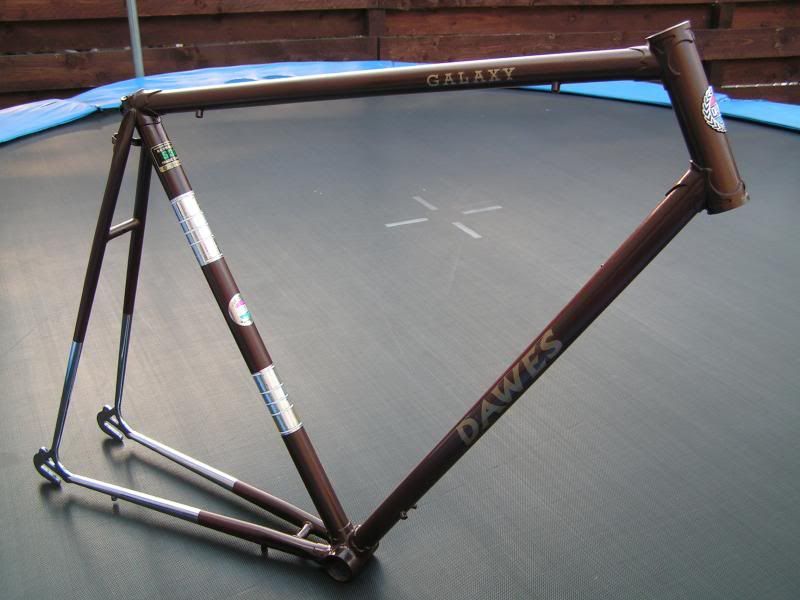 An hour later I had other bits and pieces bolted back on including the saddle which has come up a treat.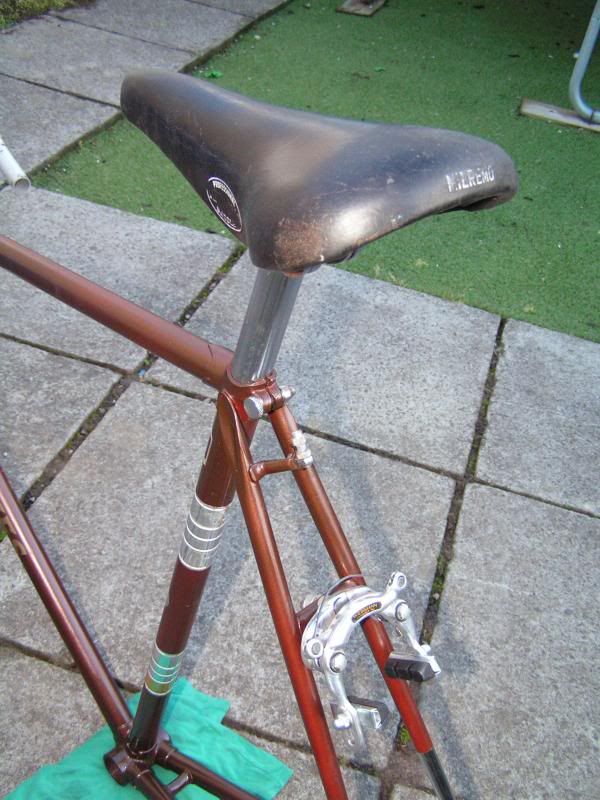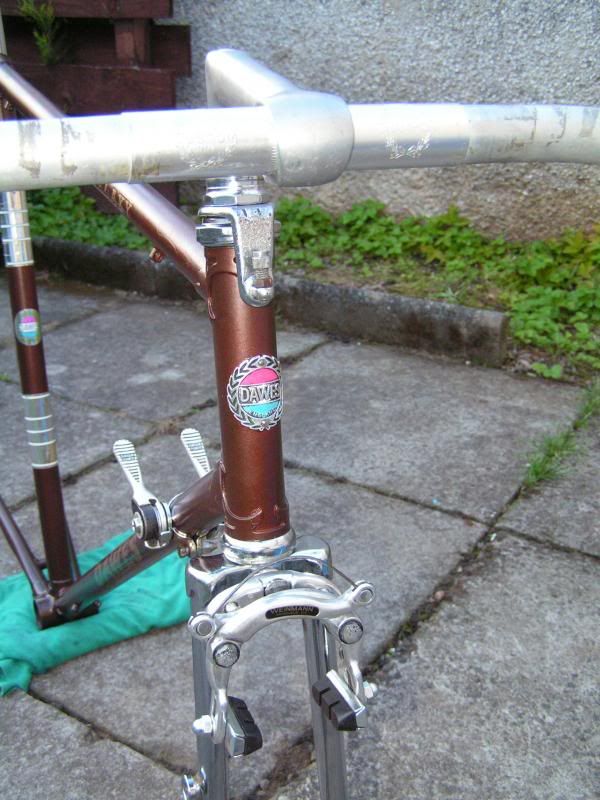 Had to call it a day , more tomorrow ...