Evening all...been pottering around with my father's Raleigh 501 Club and thought it might be time for a picture: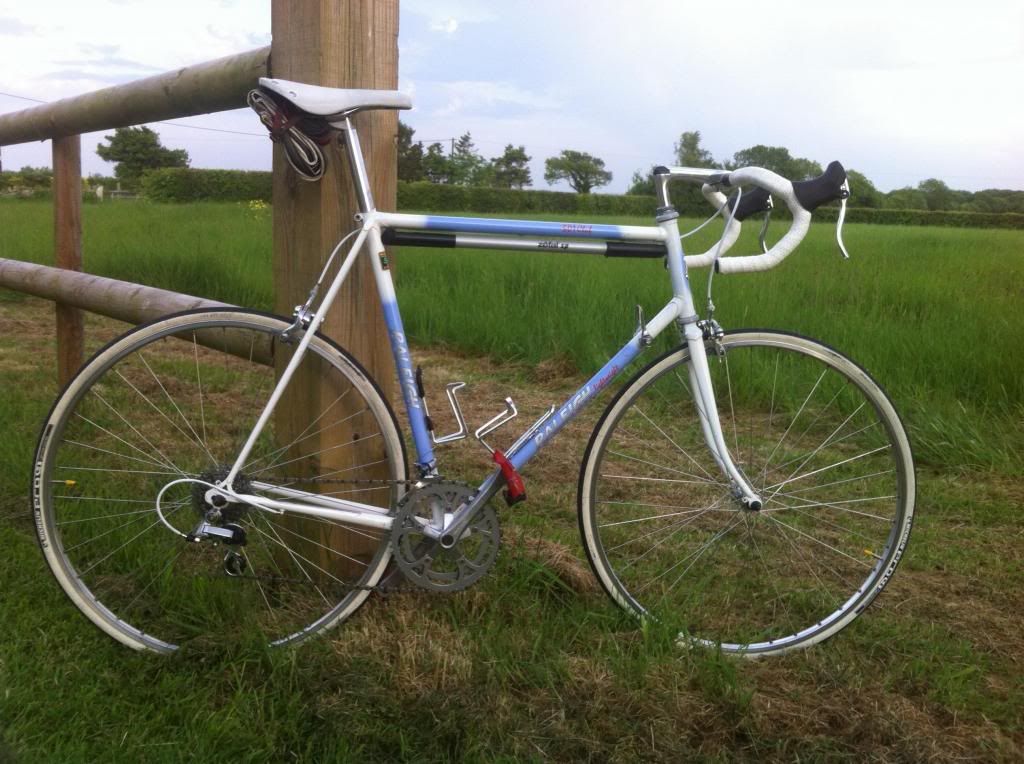 This was the bottom of the 'lightweight' range (circa 1990). Reynolds 501 main tubes, Gipeme (spelling?) dropouts, gas pipe forks and stays - much like a Kellogs Tour, Elan, etc. I suppose? It was sold as a training frame, hence the name.
My father's Raleigh Pursuit snapped its drive side chain stay - they all went that way! - and at the time I worked in a 'five star' Raleigh Dealership which meant we dealt with all the warranty jobs. Raleigh had just entered the Dyna Tech phase and were selling off all these lightweight steel frames in big and small sizes for a bargain price. Rather than get another Pursuit frame or similar, I think we paid an extra £30 and got this instead. Been in constant (light) use ever since. All in all a bit of a timewarp! Does anyone else have bikes/frames of this era and type?