Hi all,
heres a brief overview of my restoration of a 1979 Carlton Criterium, its probably a lower end model compared to some of the older models.
Heres what it looked like when i picked it up.
WL900154 (S) stamped on the bottom of the frame (August 1979)
Suntour VX Rear Derailleur, Suntour Power Shifters, 52/42 front ring
Raleigh Wiemann 610 Brakes
Rigida 27 x 1 ¼ Rims, with Hague Hubs
You cant tell in the original photo but the tyres & hoods had perished, they crumbled under the slightest touch.
The frame itself was a little battered, with a fair few scrapes scratches and there, with the decals having seen better days.
So I stripped it down, removed all the components, cleaned and polished them as best i could.
close up of the front ring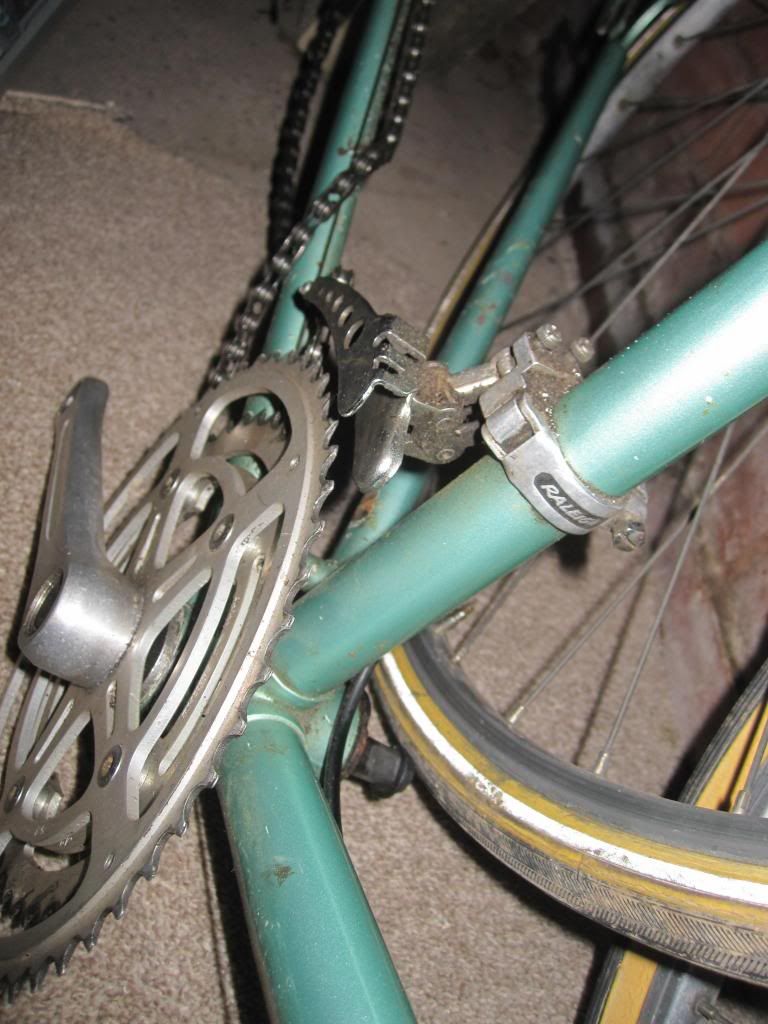 I decided to get it resprayed, well powder coating by the good lads at LSN Coatings. Heres how the bare frame looked when i got i back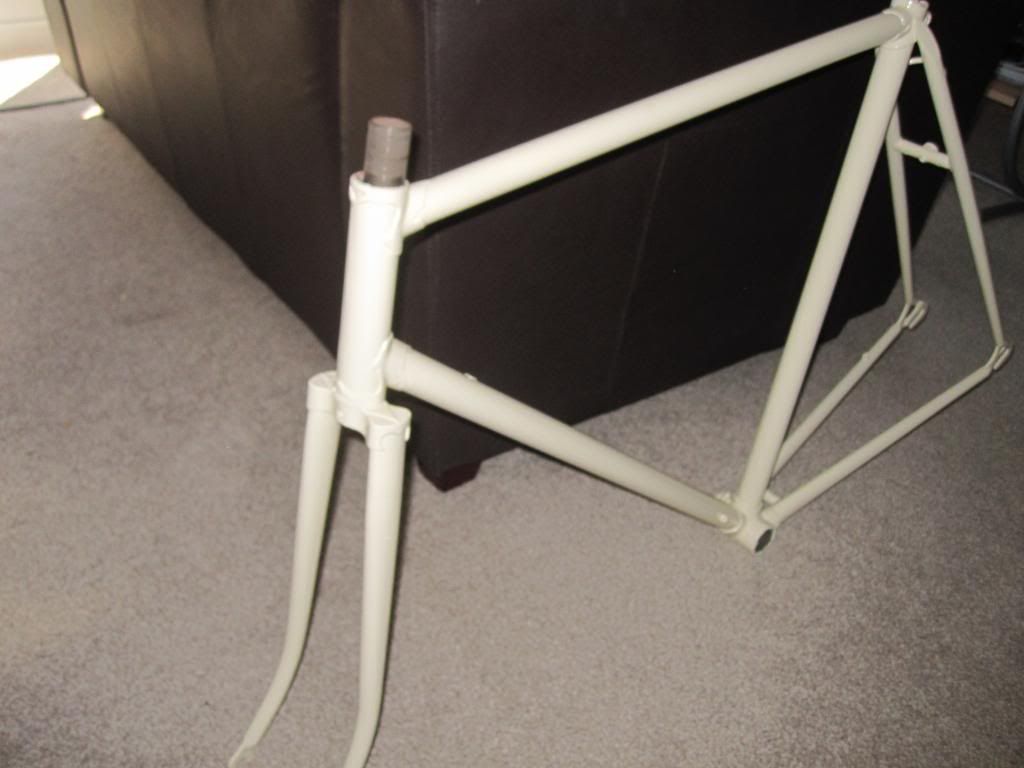 And started to rebuild with what original parts were still in good order.
New hoods, cables, bottom bracket (as it was a bugger to remove, mostly rusted on), tyres, bar tape and saddle and some shiny new decals.
Heres how she looks now
a nice side shot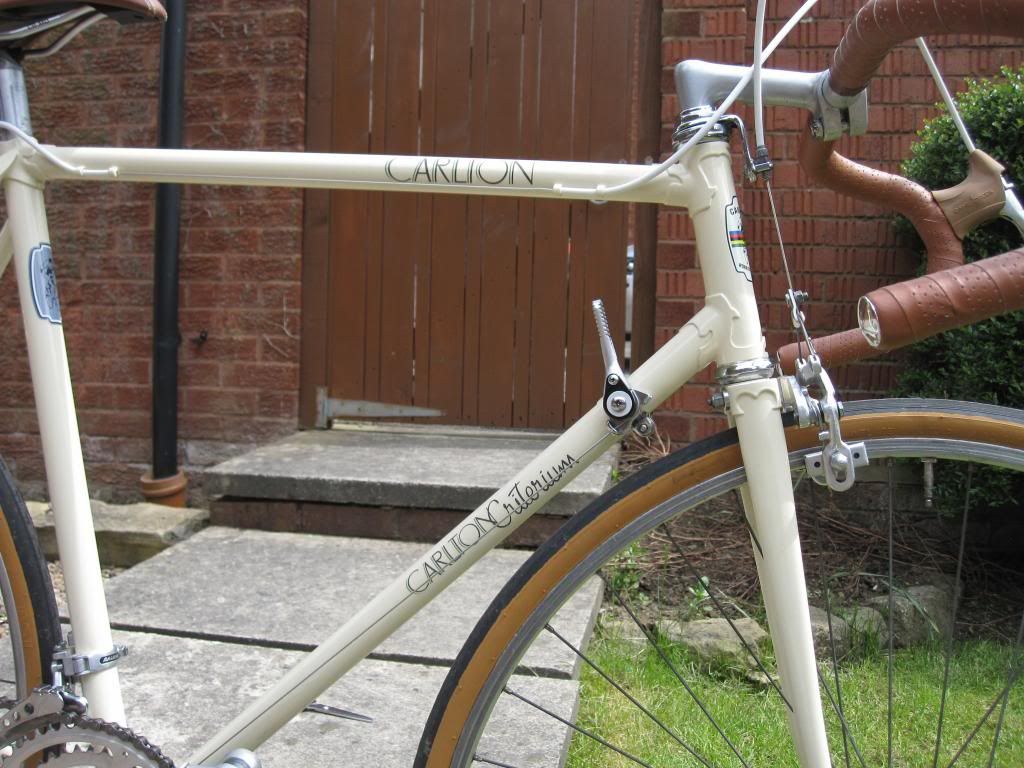 shot of the shifters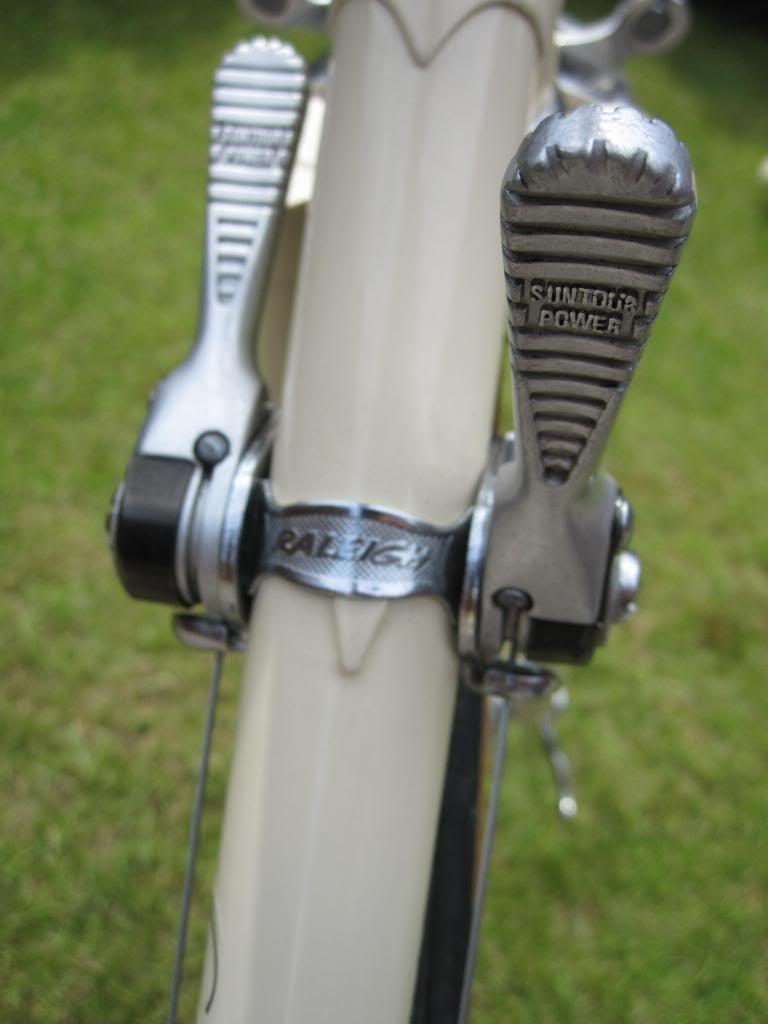 The ubiquitous charge saddle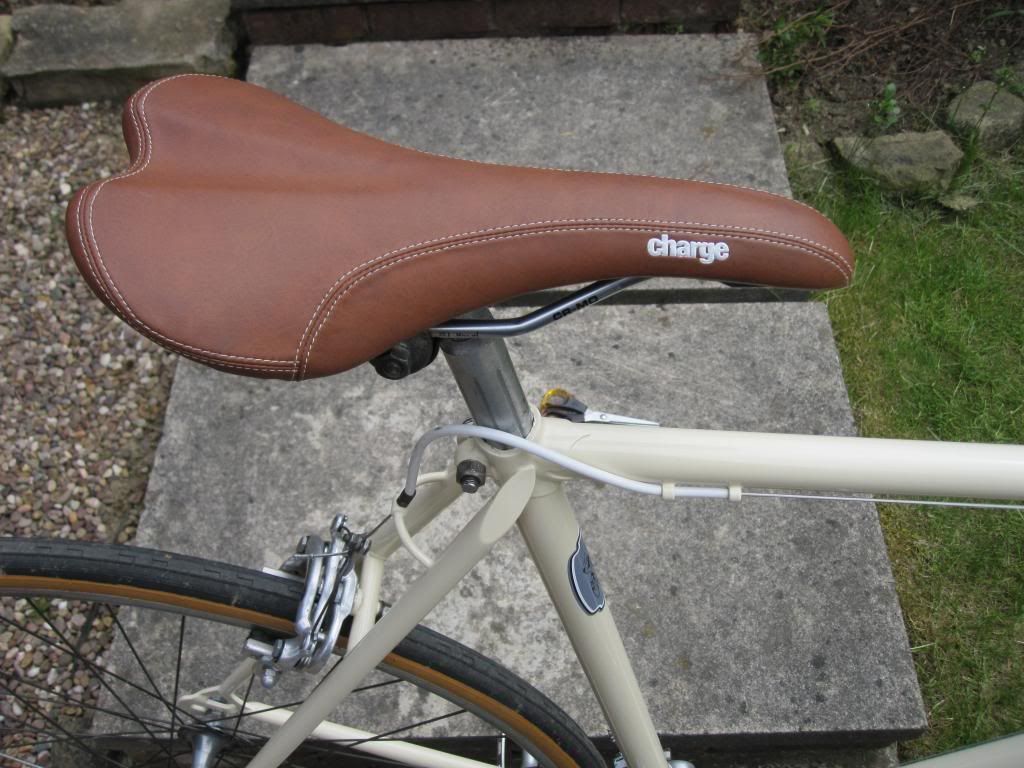 Front ring, now nice and shiny
Rear suntour deraliur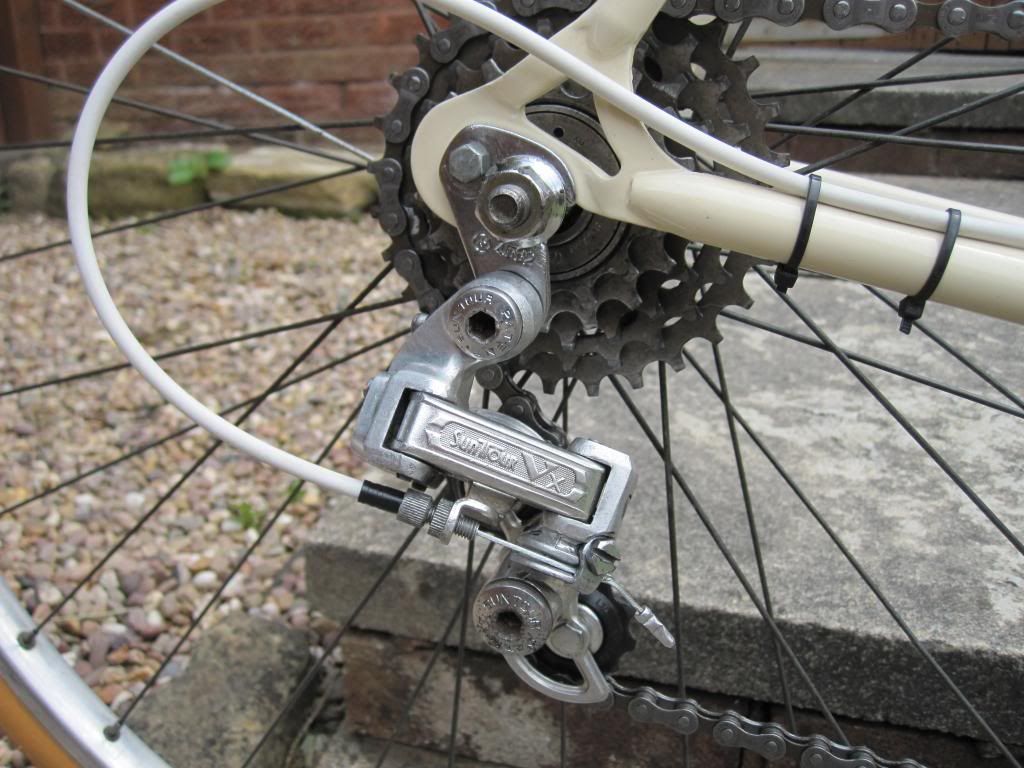 The front
Old vs New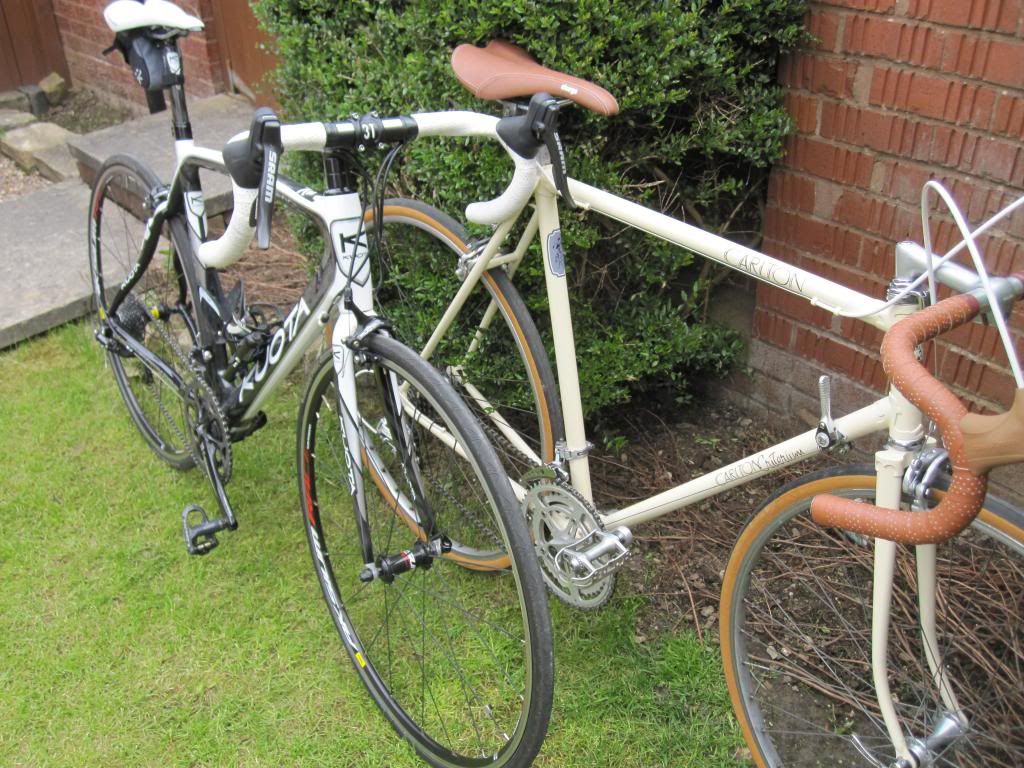 And again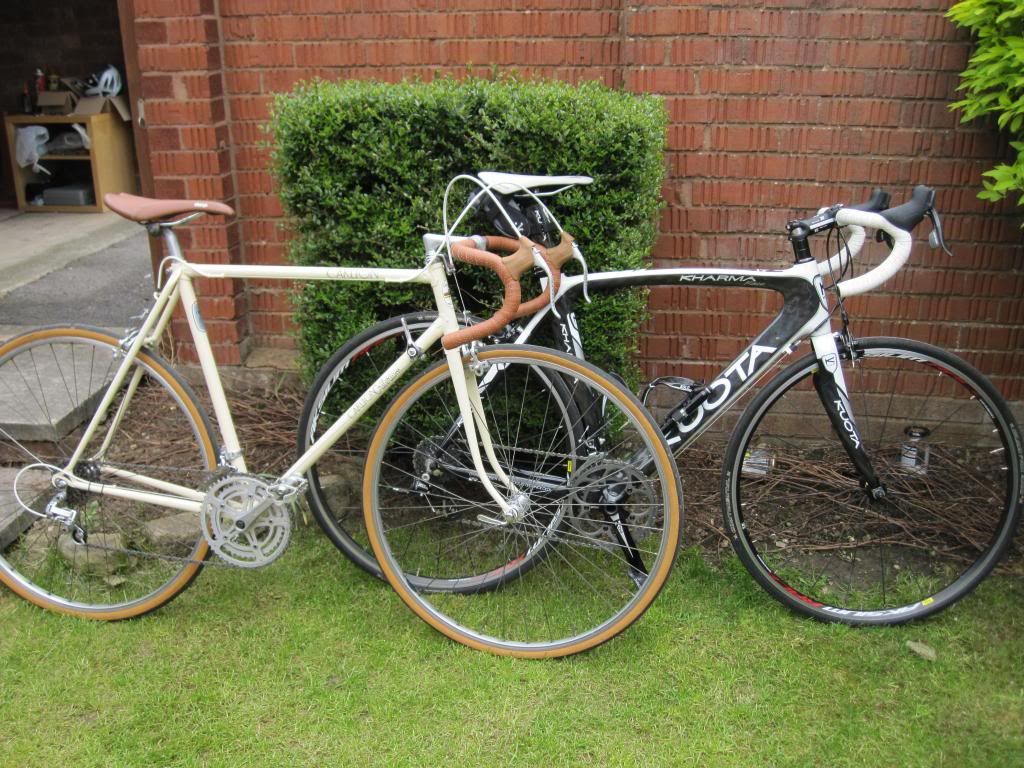 Had the first ride on it last week and loved it. Very relaxed and great sunday afternoon cruiser.
Any thoughts or recommendations welcome