Been lurking on this forum a while but have decided to contribute by sharing my next project whilst hoping to get some advice too!
So, recently a chap in our club was getting rid his turbo slave steed as he was lacking space. Being a kind gent he was giving it away for free. I jumped at the opportunity and picked it up.
When I got home I realized I had something special. A Carlton Professional with pretty much full Nuovo Record. The bike is, however, in poor condition and resides in a bodged time trial setup for training.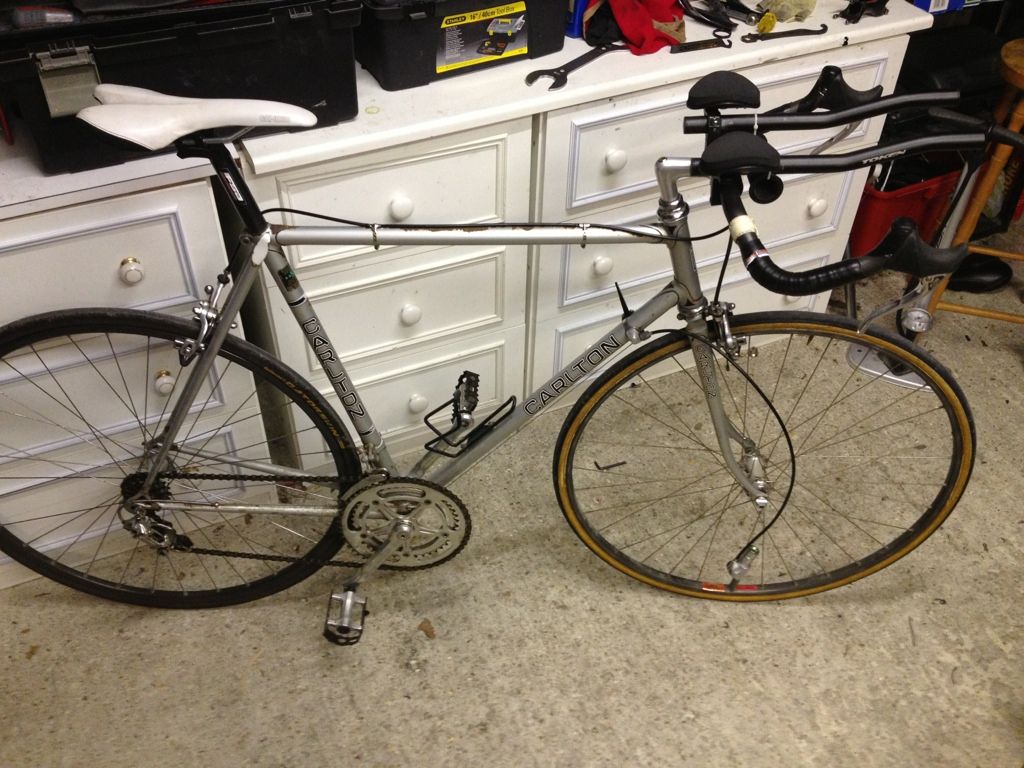 Here she is as a brought her home. Full spec is as follows:
- Carlton Pro 531 frameset that is very rusty and shows signs of sweat corrosion on the top tube.
- Campagnolo Nuovo Record groupset. Shifters are da with a modern Ultegra bar end shifter however and the bottom bracket is something else but runs incredibly well. Cranks are running 54, 44 rings with a 13-18 TT 6 speed block.
-For the hoops we have a mavic open cd rear with a gator skin. Front is a gl 330 with an unknown tub. Both running smooth and true.
- Other parts get funky now; TT cockpit with profile airwings and some modern cheapo clip ons. FSA Slk carbon seatpost (wtf?) with a genesis saddle.
More pictures: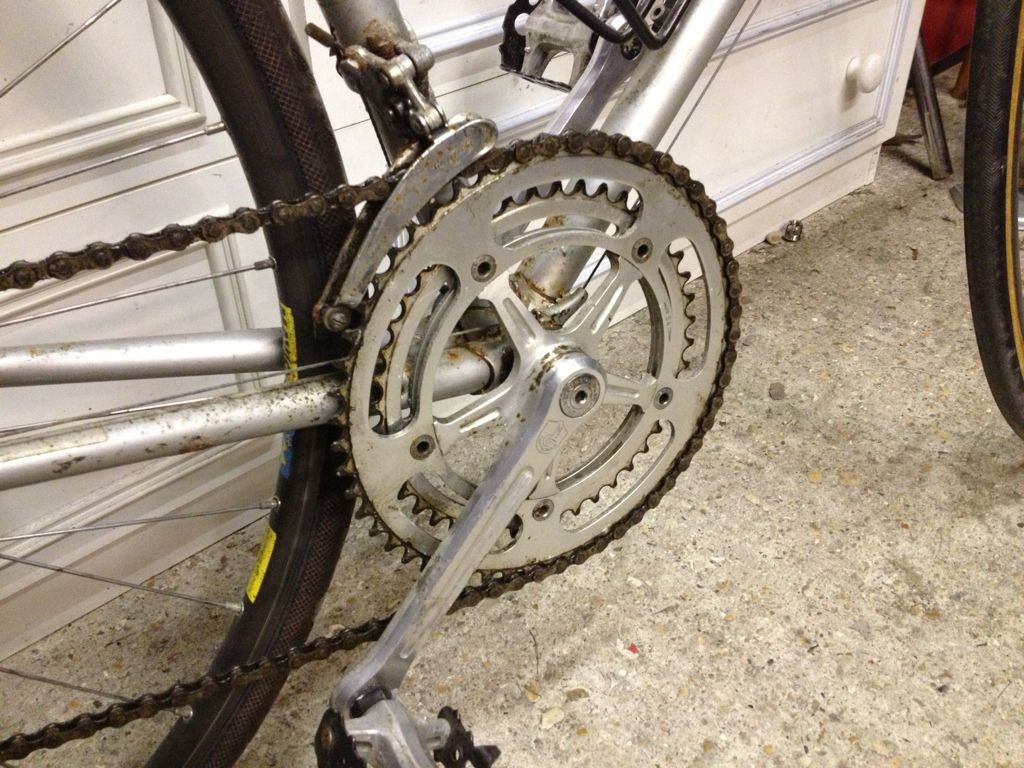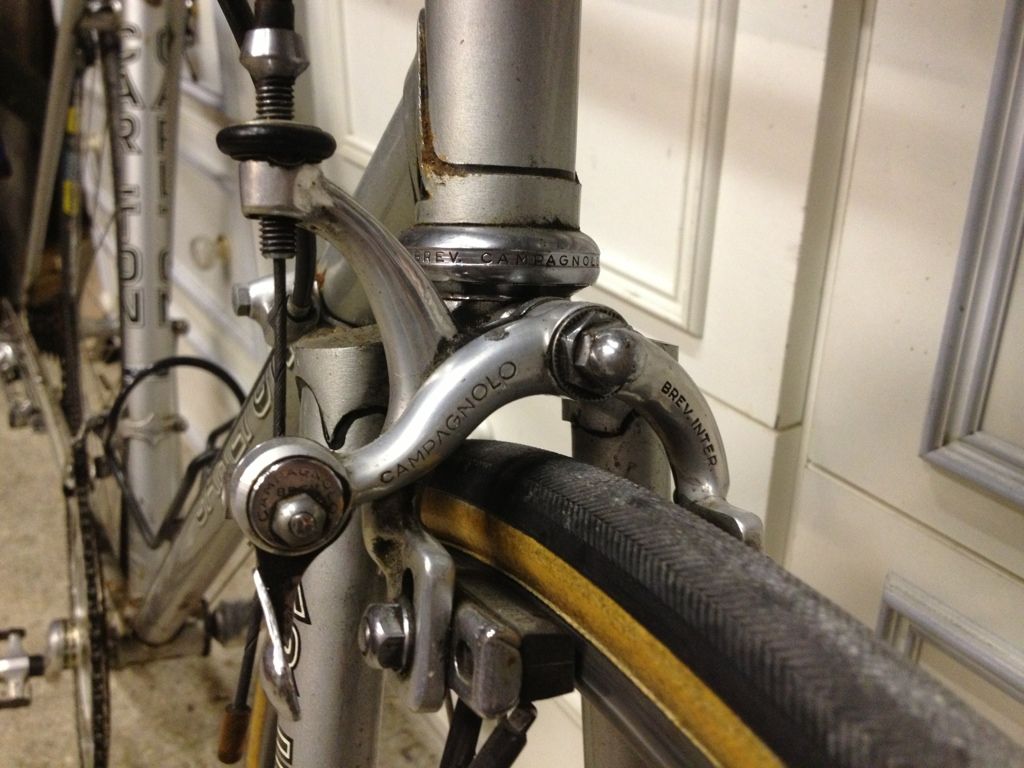 As you can see this needs some serious work done. Currently stuck on getting off the top tube cable clamps. The fixing screws are rusted up good and proper and both the circular nut and bolt rotate together when you try and losen them. Any tips?
Not sure what to do with this. In the near future I may get this professionally restored as the paintwork needs serious attention. For now, I will try it out as a TT machine. Just need a longer stem (anyone have a 130mm qui they want to sell for cheaps?). How is time trialling in a steel frame? Would I be better using my canyon ultimate al with clipons and junior gearing?
Thanks for looking!