I bought this frame, fork and headset from a local dealer recently. It came with a modern Campagnolo bottom bracket and he had a second hand Record Compact crankset and was prepared to do a deal so home it all came. I wanted a bike with modern kit for a change so had my local dealer (Cycles Patrick Bonnet) build it up with 10 speed kit to match the crankset. Due to budget considerations I went for affordable (but highly rated apparently) Mavic Aksium wheels. Very pleased with them.
Here's the spec:
Frame: 1994 Gios Compact Pro – Gios Pro HT tubing
Fork: Time Carbon
Headset: Campagnolo Chorus
Stem: 3T Mutant
Handlebar: ITM Millenium
Brake Levers/Brifters: Campagnolo Centaur
Brake Calipers: Campagnolo Athena Skeleton
Brake Pads: Campagnolo
Brake Cables: Campagnolo
Shifters: Campagnolo Centaur
Front Derailleur: Campagnolo Veloce
Rear Derailleur: Campagnolo Centaur
Derailleur Cables: Campagnolo
Cassette: Campagnolo
Chain: Campagnolo C10
Cranks: Campagnolo Record Compact
Chainrings: 36/50
Bottom Bracket: Campagnolo
Pedals: Look
Rims: Mavic Aksium
Hubs: Mavic
Hub Skewers: Mavic
Tyres: Mavic
Saddle: Flite Titanium
Seatpost: Deda RS01
Seatpost Binder: Campagnolo
Bottle Cages: Elite
Weight: Not measured, but given I have a couple of surplus kilos myself I'm not complaining
It's a lovely bike to ride; I find the compact crankset very useful on the roads around my home, which don't include many flat sections. The 10 speed Centaur kit is much slicker to use than the 8 speed Athena brifters I have on my Scott. To be honest I don't know what the forks add to the whole ride but I understand they make it a bit smoother – the country roads around me could do with a bit of smoothing out. I have some straight Mizuno carbon forks in the garage which I might try out at some point just to see.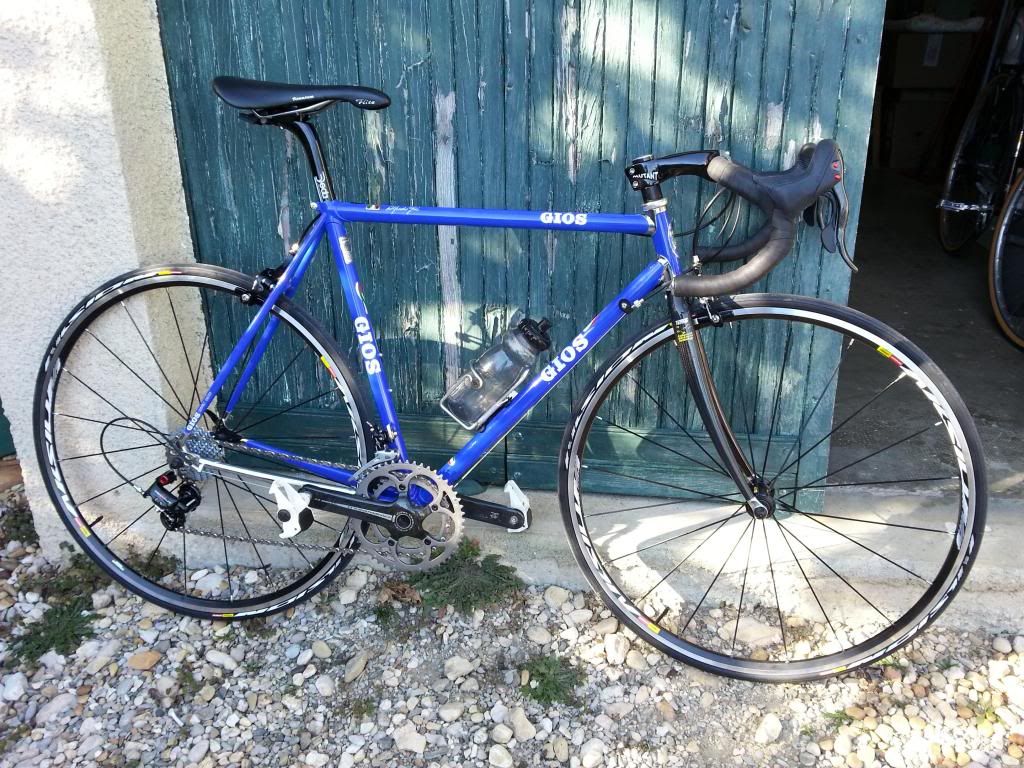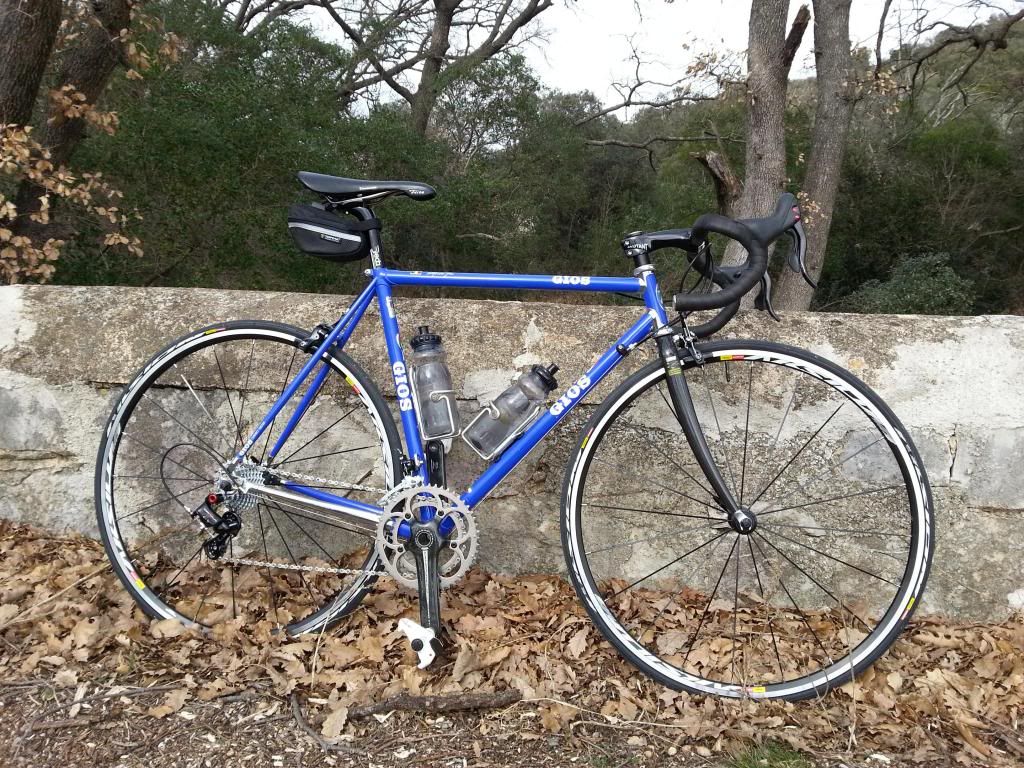 _________________
"The champions have better bikes, more expensive shoes, many more pairs of cycling shorts than we do, but they have the same roads" - Tim Krabbé