A couple or teasers - wheels will be a big improvement to the bike though.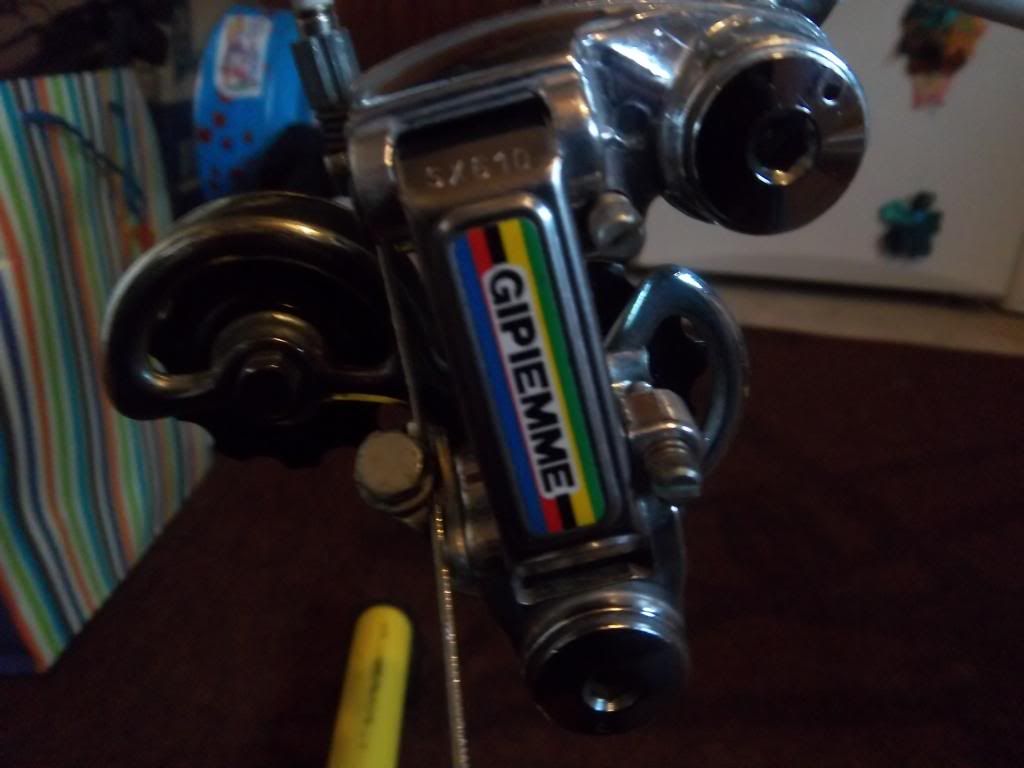 2 hours of polishing to get the mech shiny and it was in great condition before i started.
105 front mech - in mint condition. I managed to drop one of the screws into a bucket of emulsion paint but i got it recovered and cleaned up!!!! Butter fingers me!
Deda red bar tape - not my choice but i am trying to keep in the good books after the fall.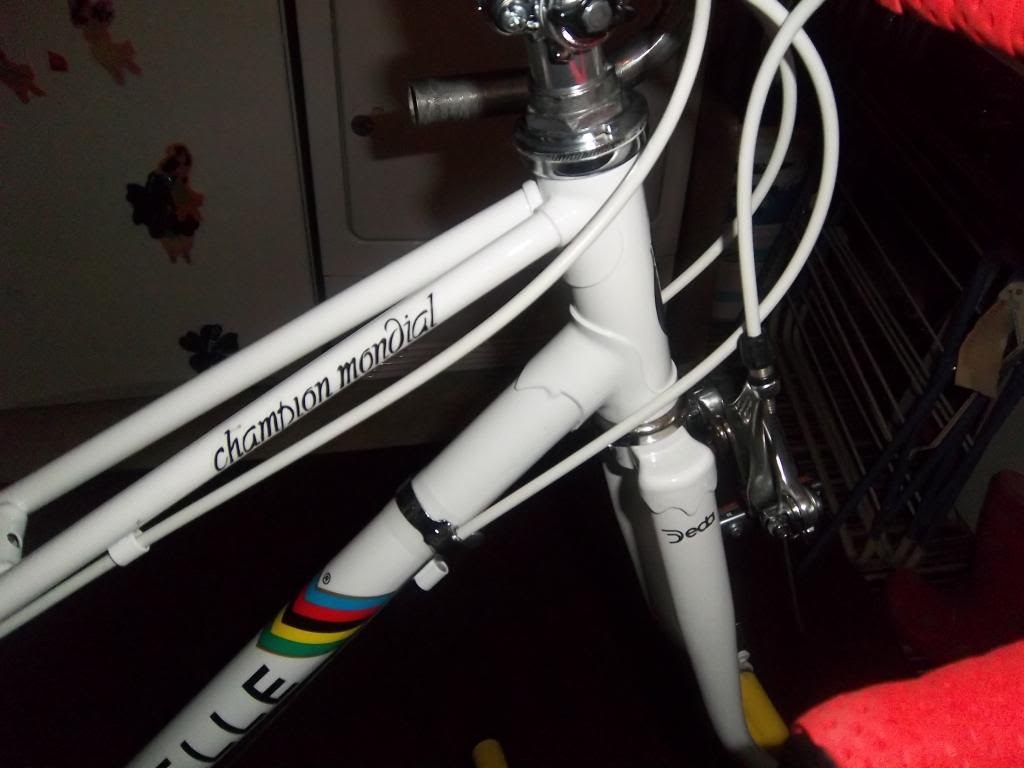 Cable routing took a little thought, and my LBS provided a double down tube clamp which meant i didn't use the braze-on one. I think it look better with the cables matching - opinion please.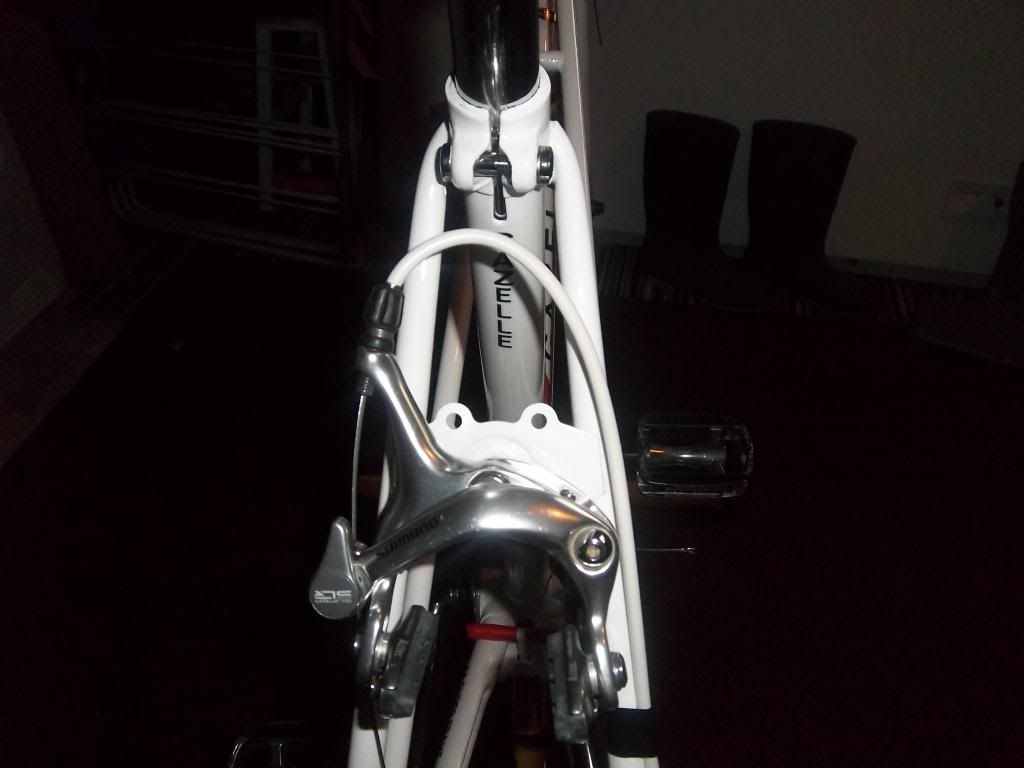 Rear brake cable routing - again, it was not until i looked at it that i realised i had forgotten something. The original brakes had the clamp upside down and my cable outer is a little short but i will rectify this before the end of the week (hopefully) and i need a couple of clamps to replace the black tape.
Rear brake cable routing - again.
If everything goes to plan, which so far it hasn't, the next pics will be the completed bike.
Thanks all,
Richard
_________________
Built - Raleigh Rapide / Van Tuyl / Raleigh Ritmo / Forme Longcliffe / Will Cee Winter / Python Rock / Gazelle CM Mixte (aka Townsend) ///// Pending - Rossin Prestige Team / Gazelle CM A / Gazelle CM AB / Fulmar / Peugeot Sportive / Raleigh Flyer / Batavus Champion / Raleigh Flyer / Peugeot / Look 241 Kelme / Raleigh Pro Race