I know some will find this outrageous
As a more MTB guy first, i am using a MTB frame for my workbike/citybike which is based on a Sunn Revolt in Fuji SL from the mid nineties
but at one stage, I thought I needed a roadframe to be more efficient on the Paris streets.
But one constraint I did put - it needed eyes for mudguards. and I discovered it is pretty difficult to find a decent frame with that particulrity.
Spent a few months looking at ads or ebay
and one day, manged to grab this frame.
from an obscure parisian frame maker of the 80's "J. Bruno" - and I could not pass it as my christian name is ..... Bruno !
tubing is vitus supersport 971 - fork is vitus 980
decent weight at 1870 g for the frame in a 54 size and 690 g for the fork
here is the result mounted on a 1x8 mode ( its enough in Paris)
found some nice Dura Ace EX parts - crankset - brake calipers - ( 7200 range I believe - the crankset may be dubbed Shimano SG300 too ?)
rear derailleur is lovely with cable stop and blocking screw on pivots - much more sophisticaed than the later 7400 I am a fan of)
suntour xc pro thumbshifter and Dia compe SS7 levers.
Ok the bar is not period correct ( and more for the fixie nerds) but I wanted a position up for my old bones and wanted a thumbshifter absolutely ( I am beyond the 50 mark !
)
and its quite handy between the paris cars
may try with a bullhorn later
wheels are not period correct but thay don't "swear" too much with the other parts - Mavic open Pro on ultegra hubs
and to finish some Milremo old mudguards.
Total Weight 9650 g as shown
result - love it
much quicker in paris than my mtb sunn
but cobblestones of the champs elysées a pain in the neck with my tyres of 23 section at 7 bar ! h
how much pressure do you use in town on a roadie ?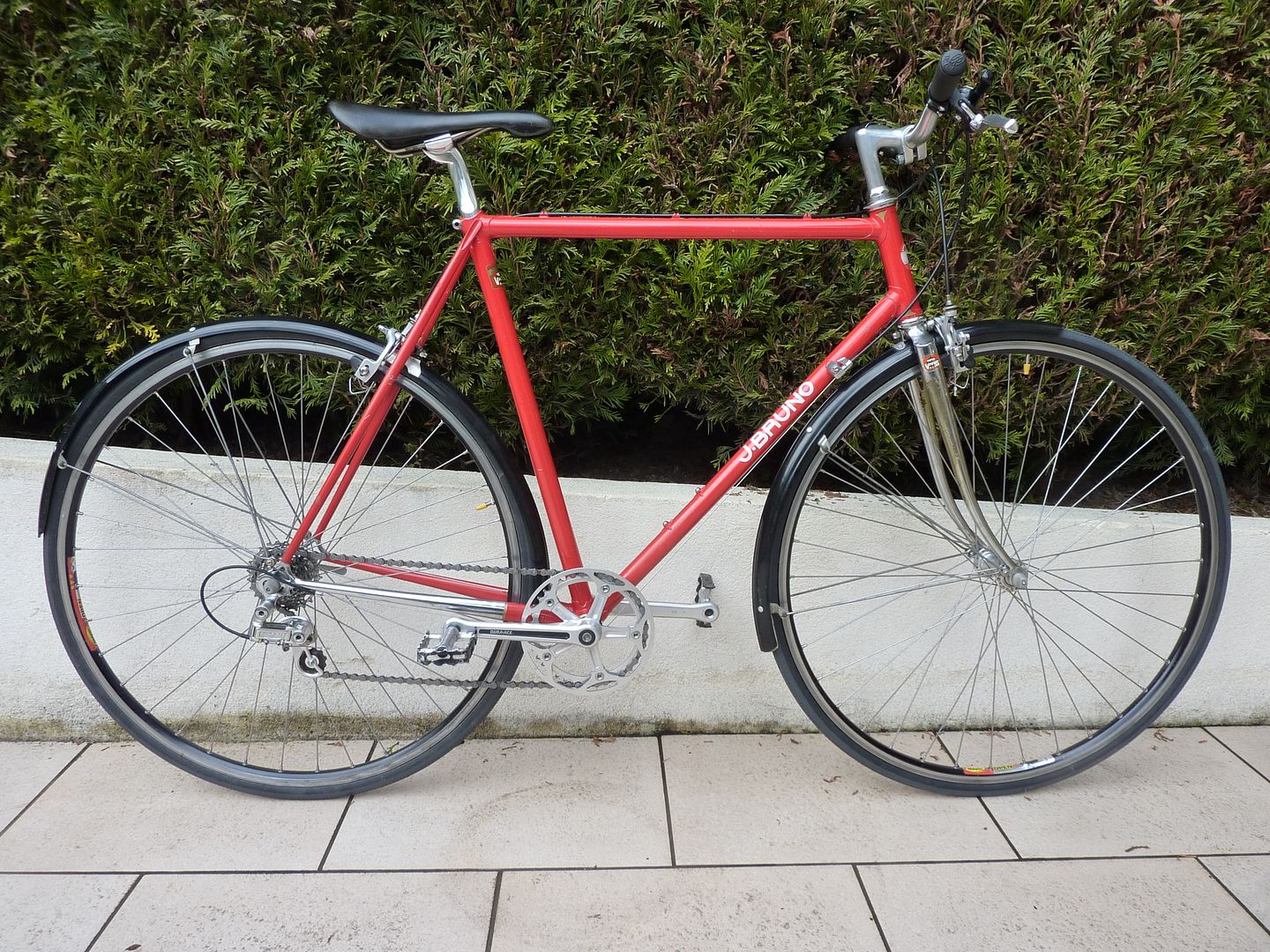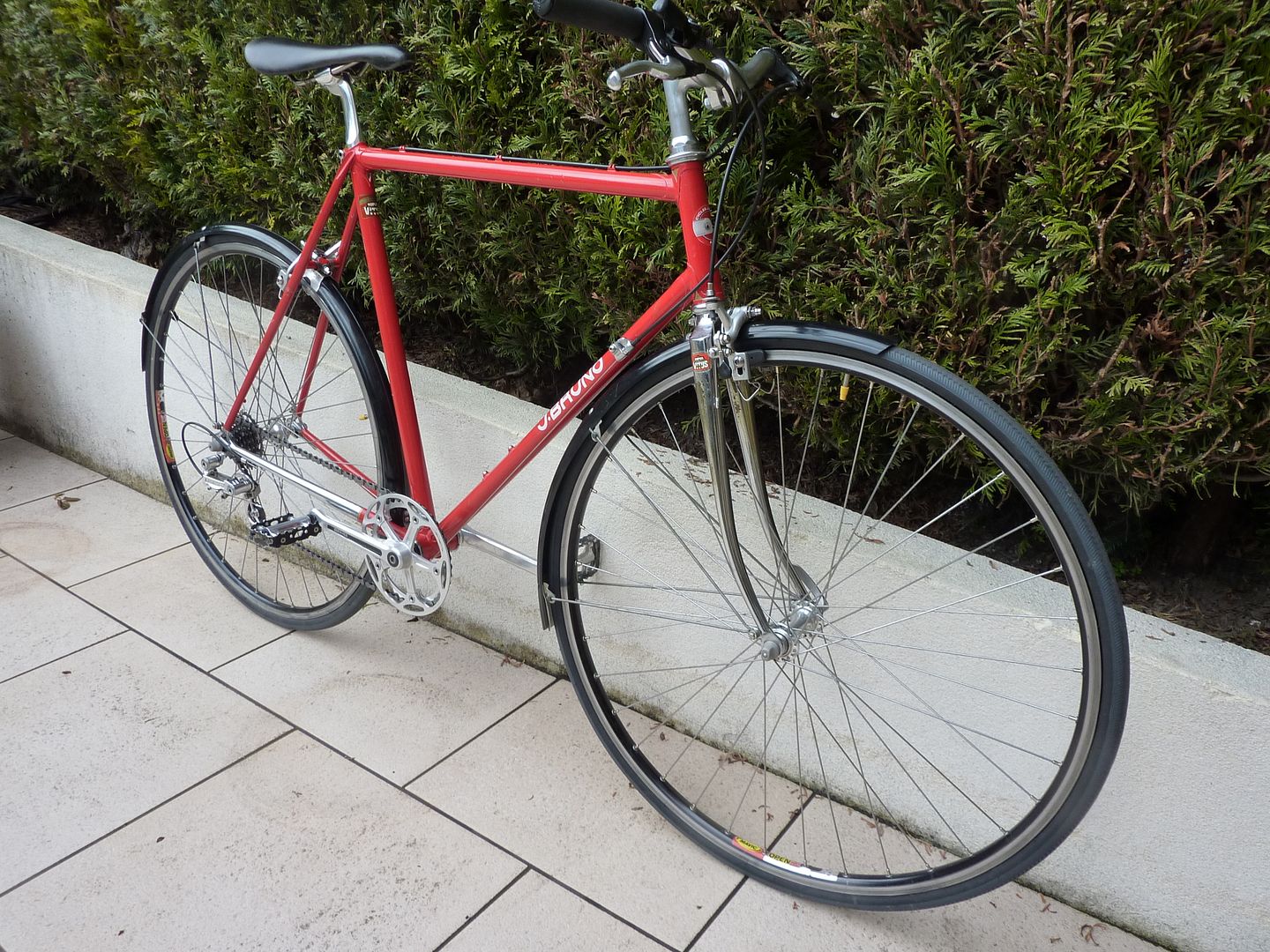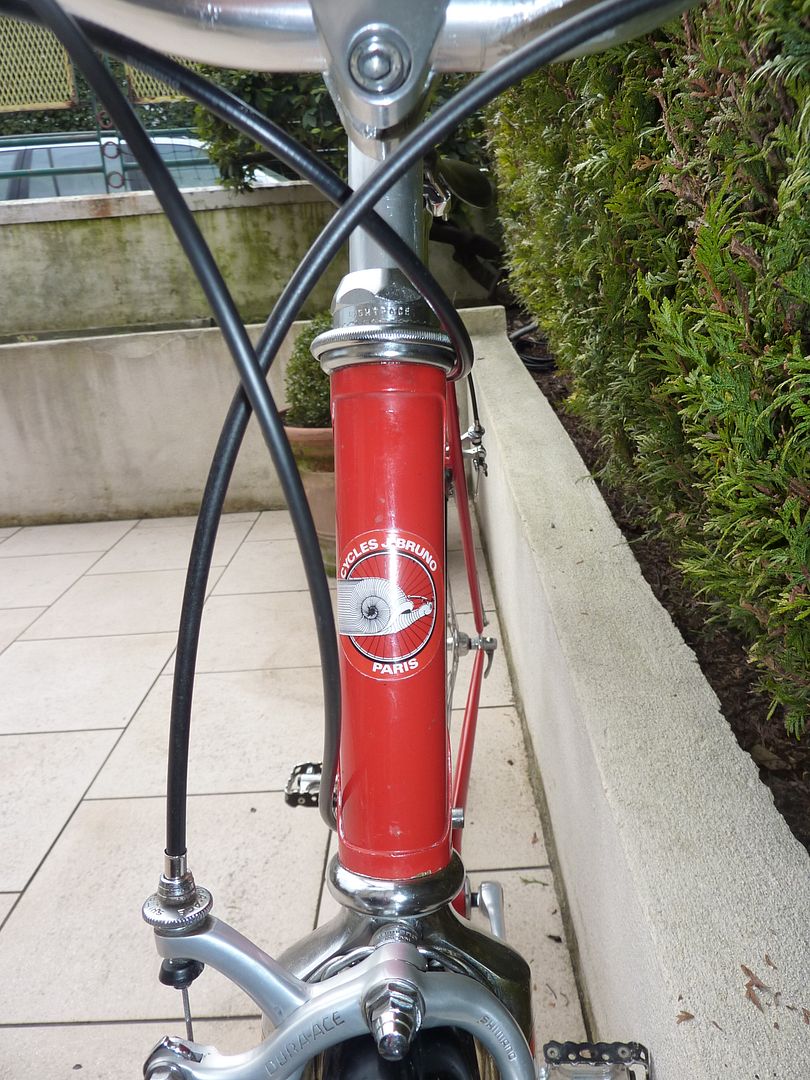 _________________
Serotta Max 853 to be "MTB politically correct"
and now having been bitten by the vintage roadie bug ! is this serious doctor ?
the roadie being more on the "randonneuse" side !