UPDATE: It's a Mercian Strada Speciale, not an Aende.
Got an Aende from a friend online which will be in my possession over the next week.
No idea of the model, but my friend says it has Columbus tubing. So if anybody can identify what model it is and tubing, I'd appreciate it.
Getting my brother (qualified painter) to spray it metallic red with cream brown lugs, for a pack of beers.
It'll be a single speed conversion. I'm getting it as a frame with headset, so will be scouting for parts on here.
I'll be needing:
-Stem
-42cm C-C bars silver
-27.2mm silver seatpost.
-Seatclamp (my friend says it needs one but no idea what sort)
-Brake levers with brown hoods (possibly Weinmann?)
-Single crankset (not Campag or Shimano D.A though, something budget wise, and half decent)
Everything else I will buy new, i.e Selle Turbo seat and brown bartape, wheels, etc.
Before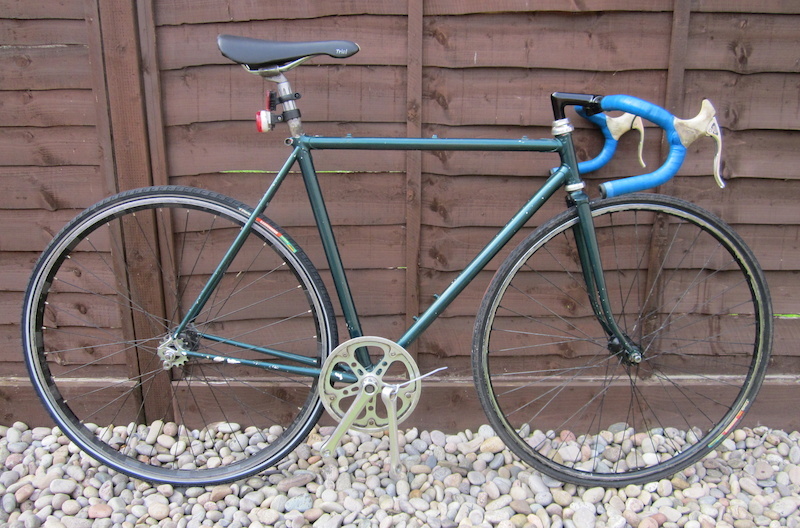 After (sort of how it will look like)