The latest creation: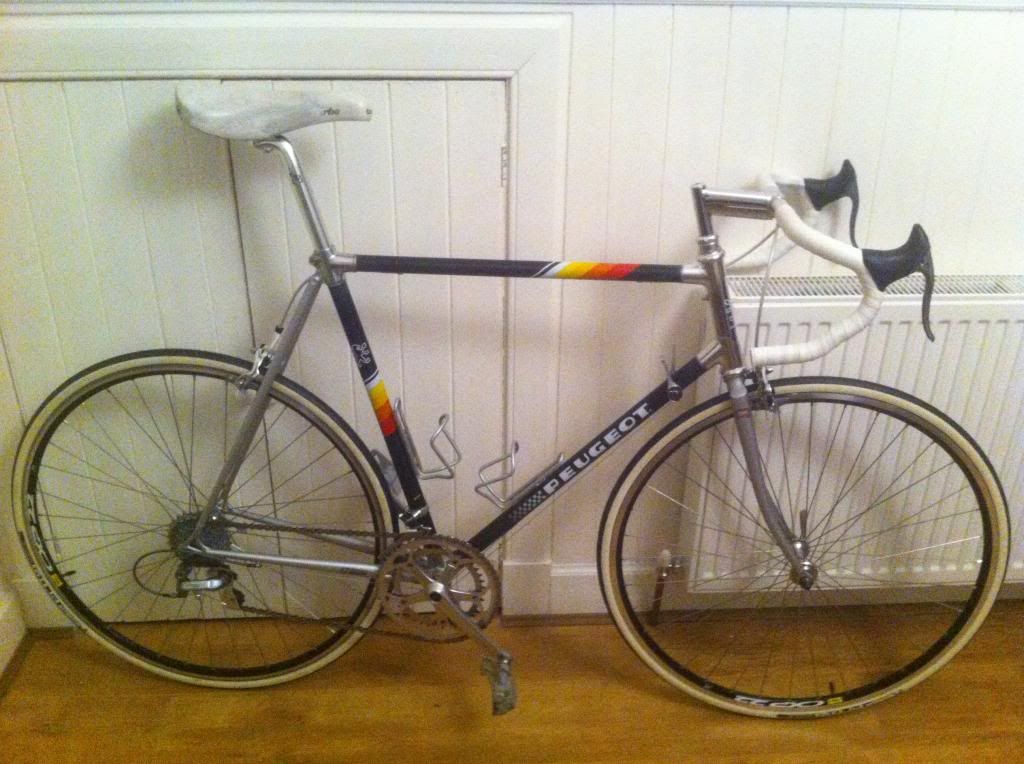 Is it really an ultra rare Peugeot PY10FC though? Carbon de Fibre or Pipe du Gaz??
Actually, it's a rescued Raleigh Dyna Tech frame which the previous owner had carbon wrapped. I've rattle canned the rest to look like a Vitus/PY10FC, built it up with random spare components, and adorned the whole fraudulent effort with some period Peugeot transfers. Pure sacrilege!
But I don't care. All my pals in the cycle club are appalled by my old steel Peugeot's and keep telling me to get something with a carbon frame: well, I've taken them at their word and I think they're gonna love it!
It's mission next season, powered by a combination of spite and mid-life crises, is to claim some modern carbon scalps. It's going to be fun, especially as i've only got '12 vitesses' operated by down tube levers. Stay tuned to see how it fares in the season opener: a two up time trial next Sunday!