Thanks!!
Yeah, I totaly agree, the fenders are surely the least convincing part of the build but she is being used as my winter commuter and at least the front is making a big difference when riding in the rain...
I am making efforts to procure an identical or a replacement set at a good price but I still havent been able to find one that fully pleases me.
Also, still desperatly looking around for a set of these: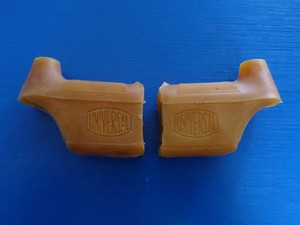 All help is apreciated in finding a good set!!!