. . . and then two come along at once
Last Saturday I was in my shop working on a 1998 Peugeot Festina Edition when a cyclist arrived at the door. Riding a 1996 version of the same thing.
Naturally we had to have photos . . .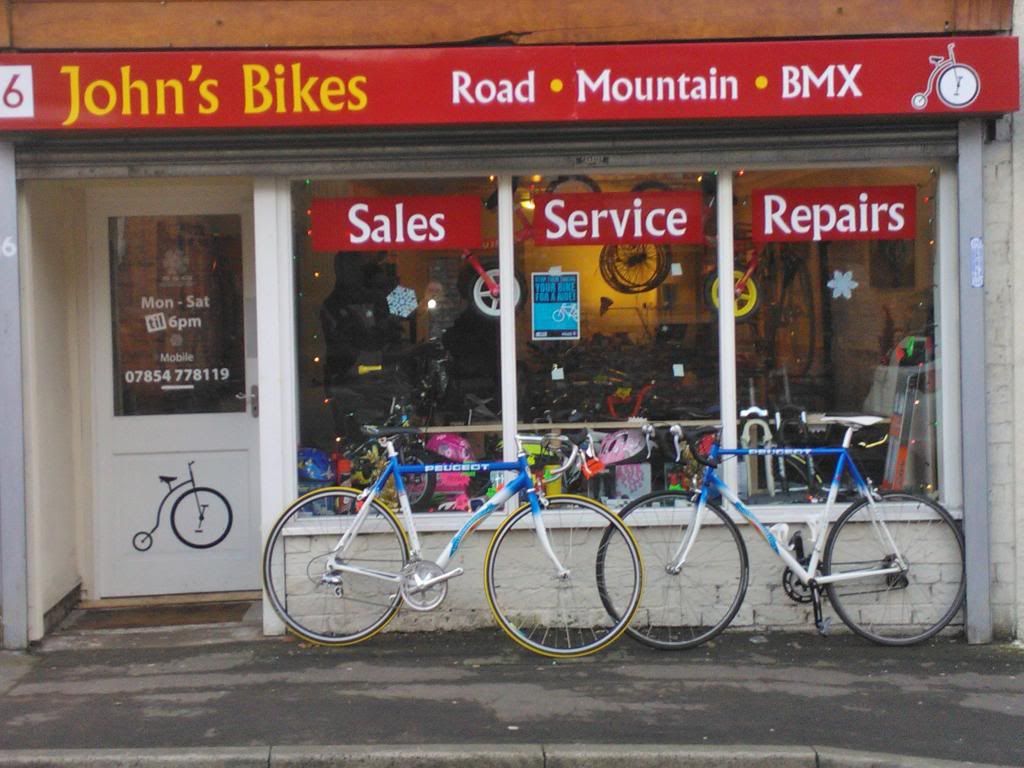 Mine's on the left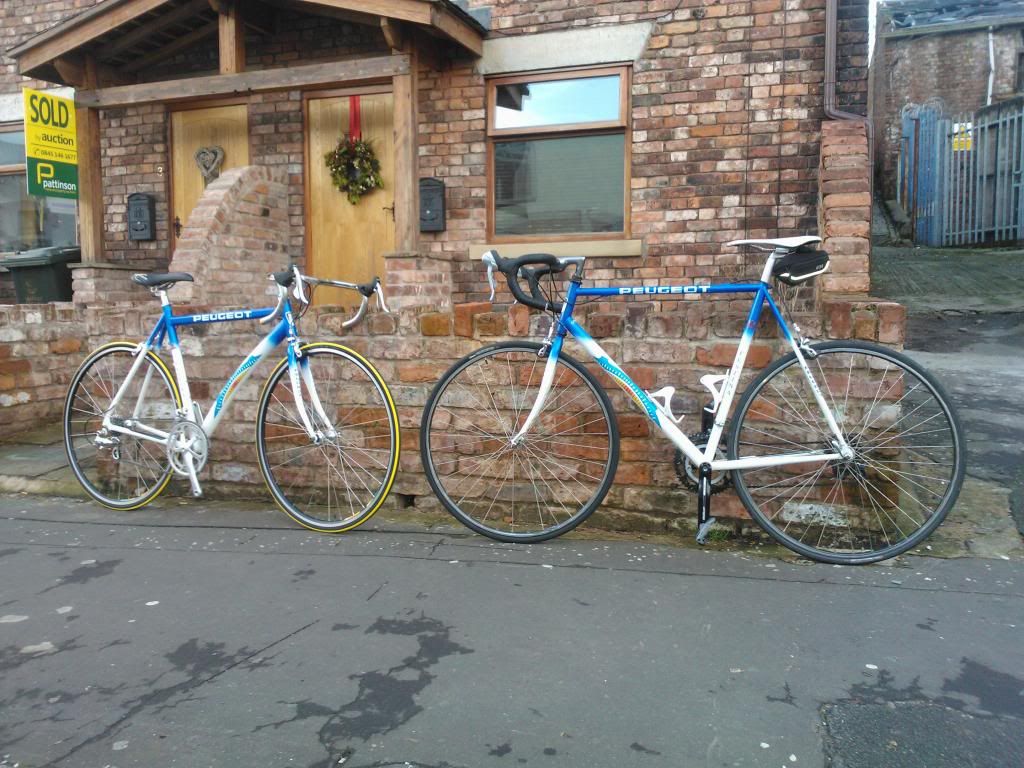 9 speed Mirage with Miche hubs and headset. Fully serviced, refurbed and original with new 23mm Luganos. Just needs a new owner.
[/b]

_________________
Professional Gobshite