Sorry for the delay, used an actual camera for a couple of pics (shock), but it belongs to my better half so had to wait to get them off her!
Anyhoo, everything's together and we're two rides in (are Strava links just a tragic thing to post? I think so...), one little shake down which went fairly well, and another 'proper' ride that got cut short due to monsoons and failing light!
Safe to say I enjoy riding it and it seems to be the right size, that's a relief!
Still need a few tweaks, although mostly the trouble I'm having with getting comfy is due to my belly being in the way
I've tweaked the bars up a bit to get the tops (obviously the favoured position of the fat noob) somewhere closer to comfy, so when I get a bit more time I'll get the tape off and tweak the bars back down and levers up a bit, back to where they are now if you follow...
Also sliding onto the nose of the saddle, think it may need pushing back a touch - will do the old plumbline trick if it's still accepted wisdom? Maybe tweak the nose up a touch if that doesn't fix it.
One of my main concerns with building this is that the incredible whazzing along speed of a proper roadie may have been in large part rose tinting on my part, but that really isn't the case at all - this thing absolutely flies! Think it comes in at about 22lb and I have an MTB lighter than that, so that isn't the full story at all. I did fit quality modern tyres and NOS Air-B tubes (best before '98 but holding air well!
) and I figure that and the aggressive position must be the main contributors to it. Winding up to speed off the lights is just awesome, found myself pulling away in 53t just because it'd be spun up so quickly!
My one reservation so far came at 37.9mph when it threw a horrible tankslapper and scared the bejezuz outta me. Going over it with hindsight it was a steep, wet, rough, slightly gravelly descent with a nasty, blustery crosswind on those aero fork blades and there really is a helluvalot of flex through the front end ... so possibly not as inexplicable as all that
Shame the new forum update doesn't include a :crappedmyshortsandcriedlikeabitch: smiley!
Pics before I got it mucky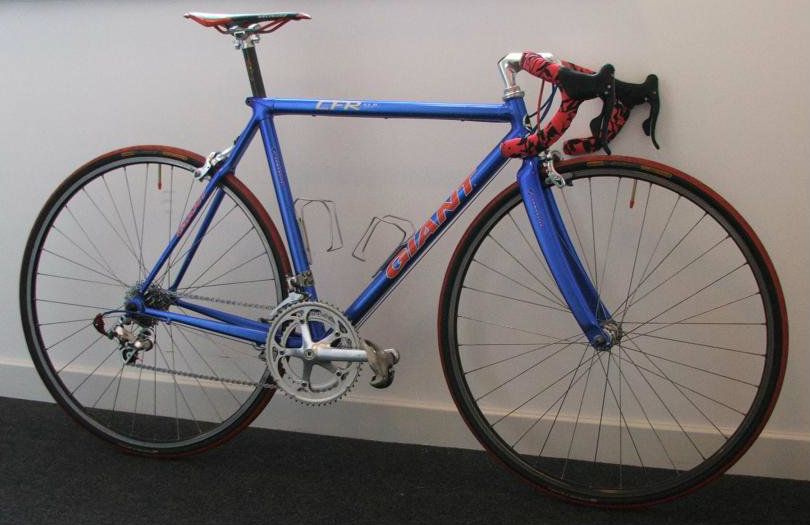 The reason for the poor thing's suffering
Off we go!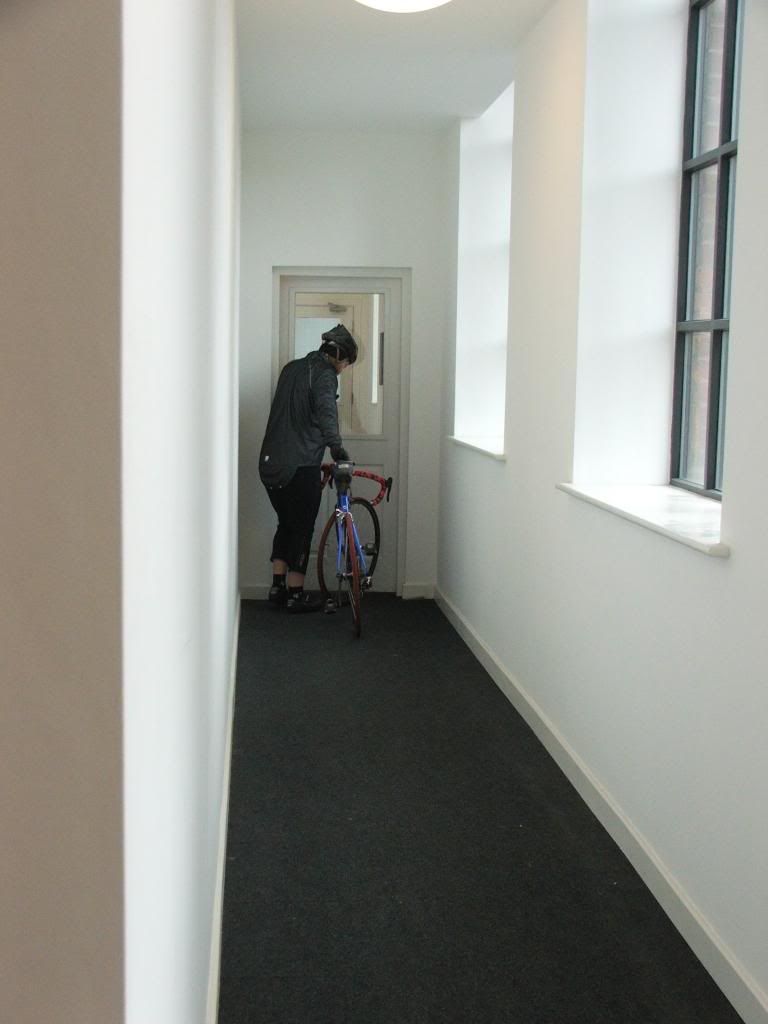 And how it's looking now, sat in our front room with the bar tweaked up, some practical bits and yesterday's muck
Hope you're not all asleep by now!