Next weekend I hope when the esteemed MrCrumb drops my wheels off (Mavic MA6 I believe, of which neither I nor Google know anything at all, except that getting tyres on is a royal pain, apparently).
Stem (a thing of beauty, very excited) and post are on-route and that's everything I think. So I might get overexcited and pay MrCrumb a visit if I can't contain myself!
Anyway, now with added TurtleWax, brakes and considerably scrubbed-up Mirage mechs. Not totally period correct, but in the ballpark. Sort of. Not glaringly wrong at least. I hope.
Oh, BB, cranks & pedals too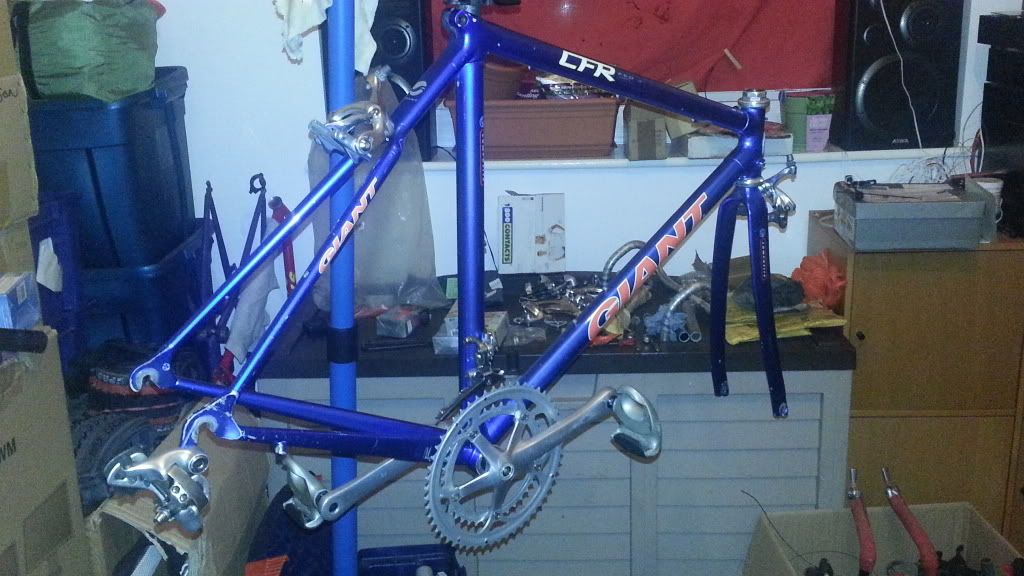 Desperately hoping the stem arrives Saturday so I can get the bar & levers on and start cabling up...