Just bought a lovely Carlton Super Course.
Full 531 and with a smattering of Campagnolo parts too. The only problem is that there is a real nasty dent on the seat tube, which may render the frame dead....
Still, not bad for less than £50, although this one is destined to be broken up and parted out I am afraid. Anyone fancy anything?
<edit> OK, so I actually ended up paying £ 25 !!!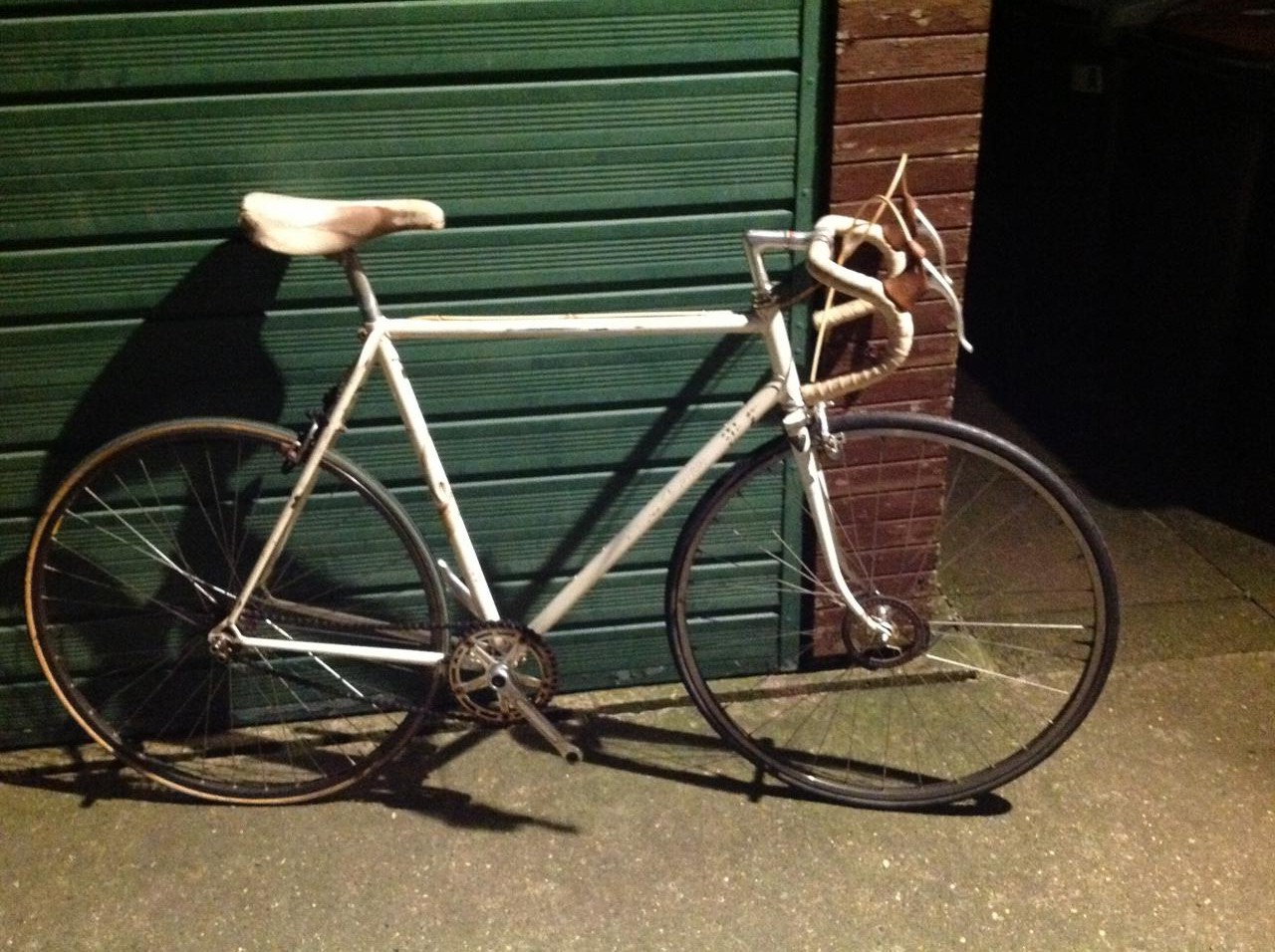 EDIT - Photos now the right way around...!