Here is a nice Dawes Lightening from circa 1980 picked up from eBay for not too much. Needs pedals and new tyres to be a runner, but I plan to completly strip, clean, polish and rebuild as it is going to be my brother-in-laws main ride as he has been looking enviously at my Carlton and Romani!
Can't find the serial number. There is a number on the bottom bracket, but only four digits (should be five from what I have read) and nothing on the dropouts or seat post?
531 frame and a mix of mid-quality running gear, (Suntour VX, Galli brakes) so should be a nice runner when finshed.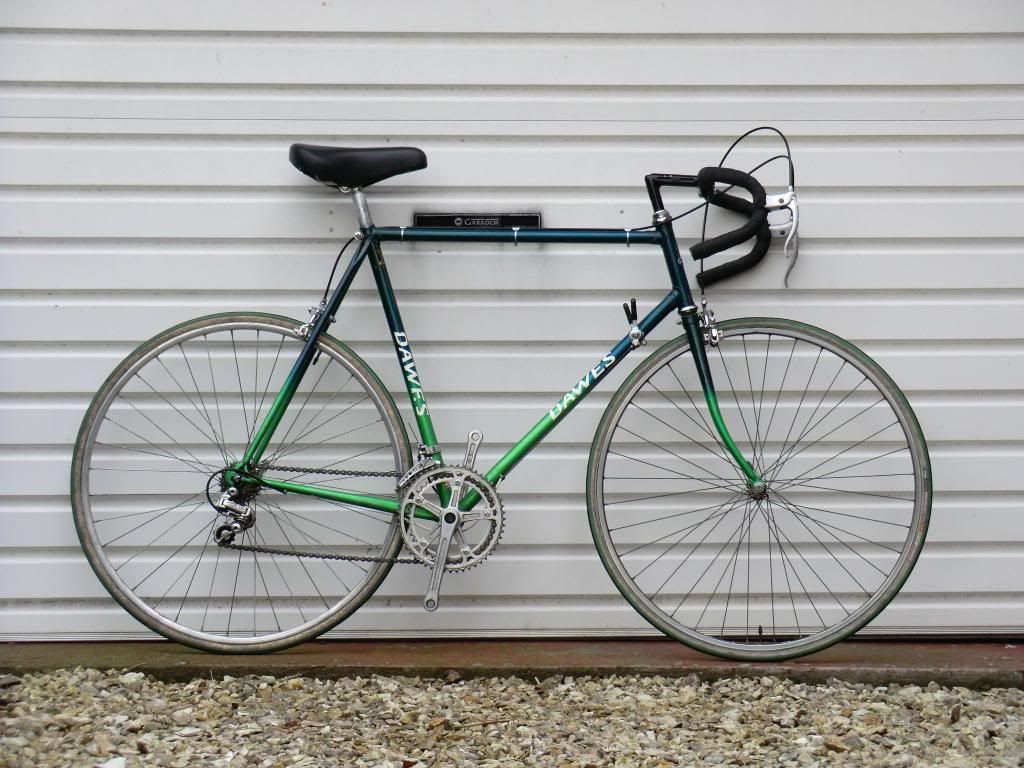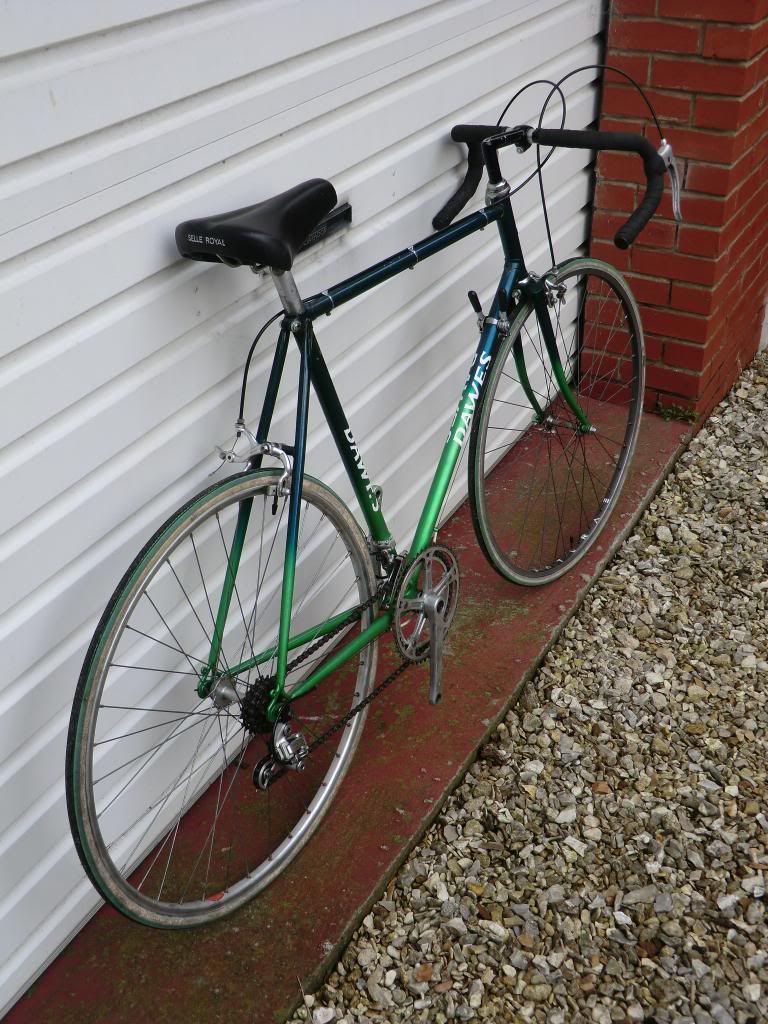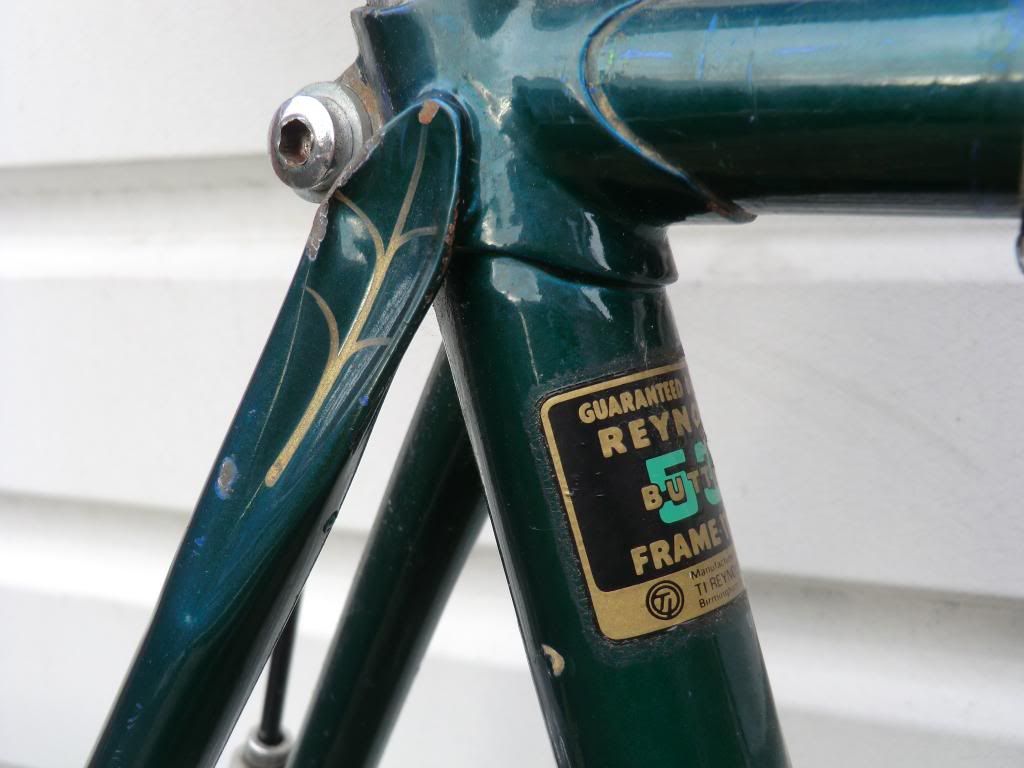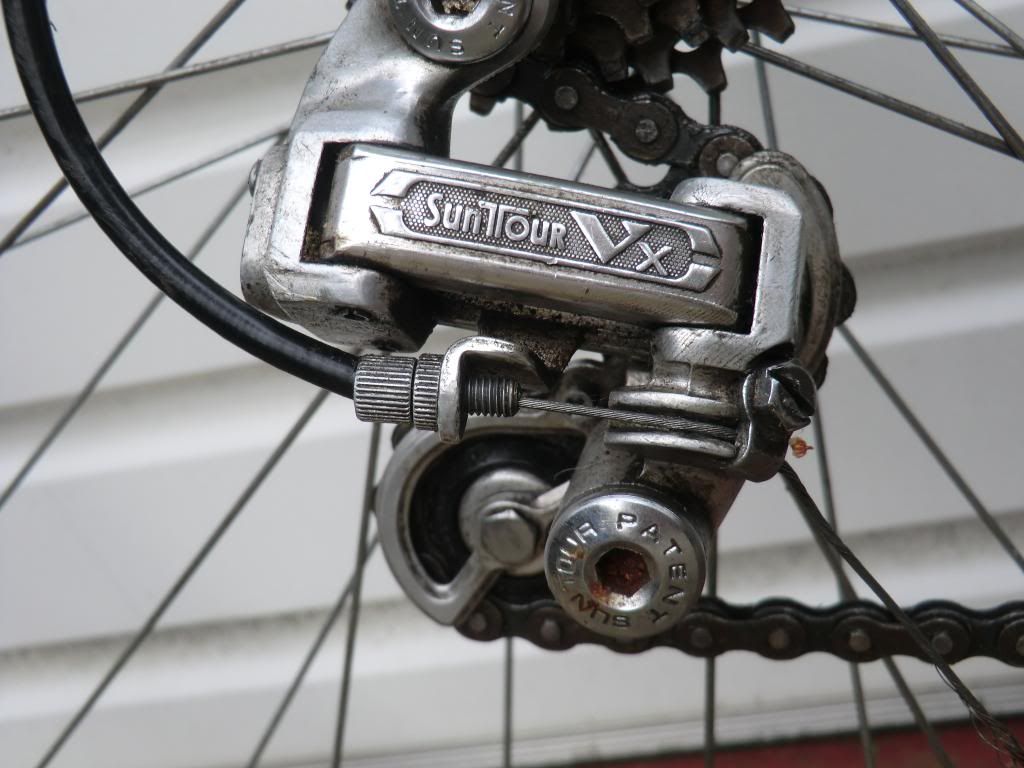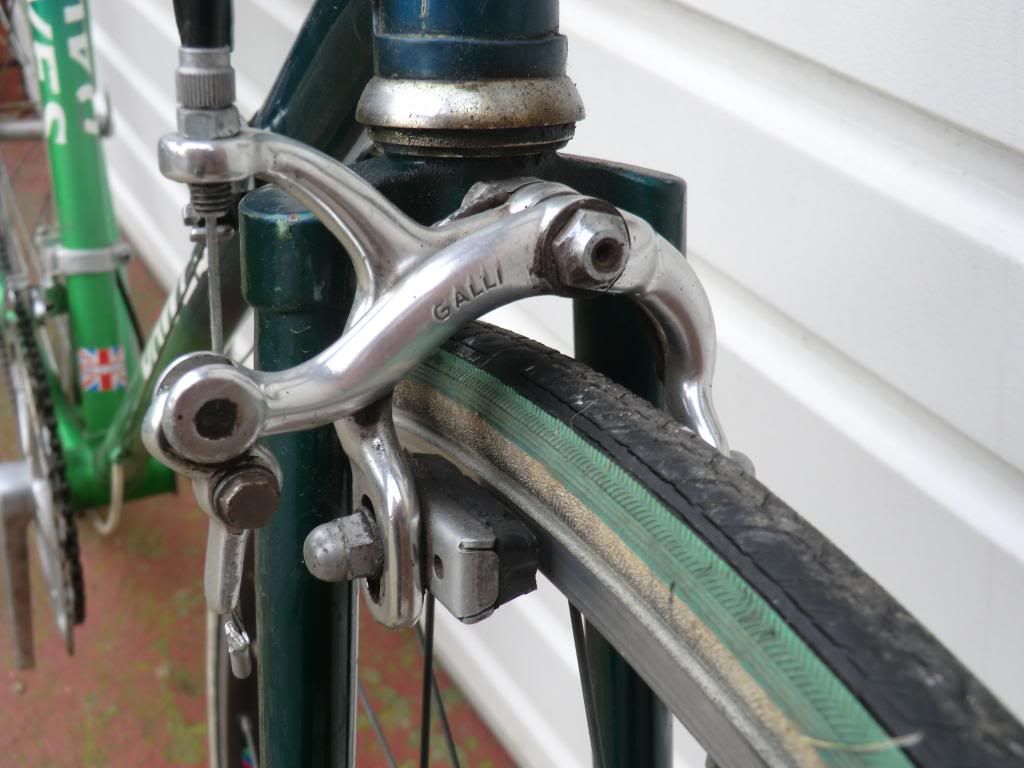 Vimes

_________________
The road goes ever on and on.