Hi Guys,
I wanted a bike that I could scoot about on in any weather, without damaging my Peugeot Triathlon. I had a donor bike, a Dawes Warick, that I will transplant most of the parts on to my newly aquired Raleigh Equipe. I will respray eventually, but its way too cold to get a good finish. Anyway.......
Frame
Donor Dawes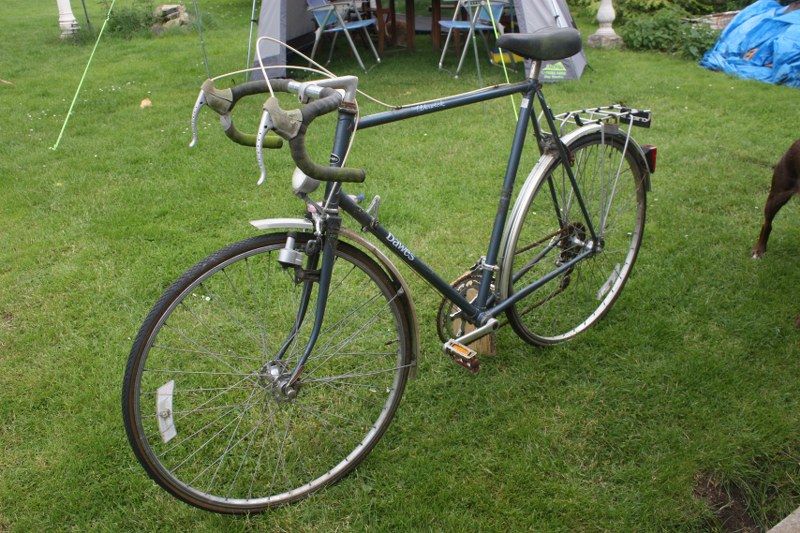 The names Equipe!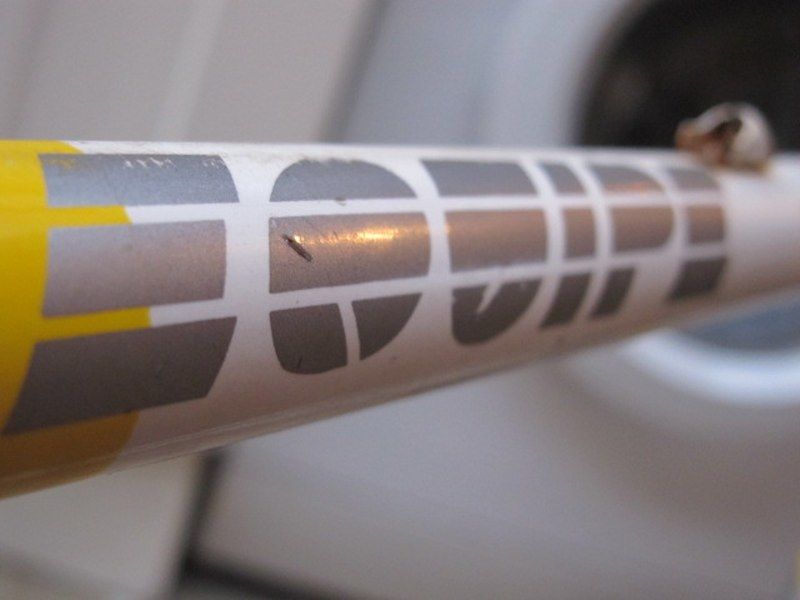 Test for clearence with 700c Wheels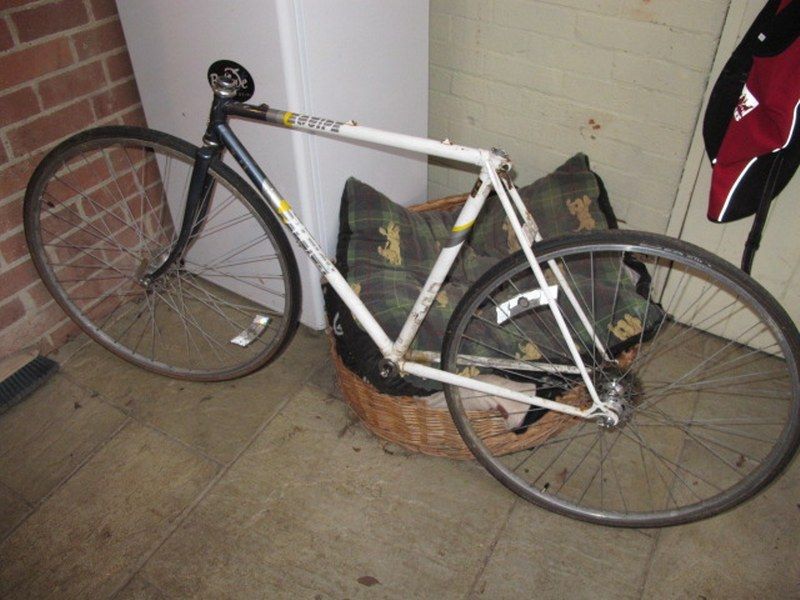 Thats as far as I got today, exam revision is taking up most of my priorities at the moment!
Will