I have been into bikes since I was in my early teens. When I was 14 I decided to put my training into action and start racing!
All through my teens I raced, including time trials, road and track. All of my pocket money, paper-round wages and much of my time was spent on saving up for new (second hand) parts and for ever improving my bikes.
One day, my Dad came home from work with a copy of the local evening paper and excitedly pointed out an advert for a second hand Mercian Frame. £35 later and it was mine...
The frame was lovingly cleaned up, built up and went onto help me win the Juvenile East Midlands Road Race Championship in 1986 - Long Eaton, Nottingham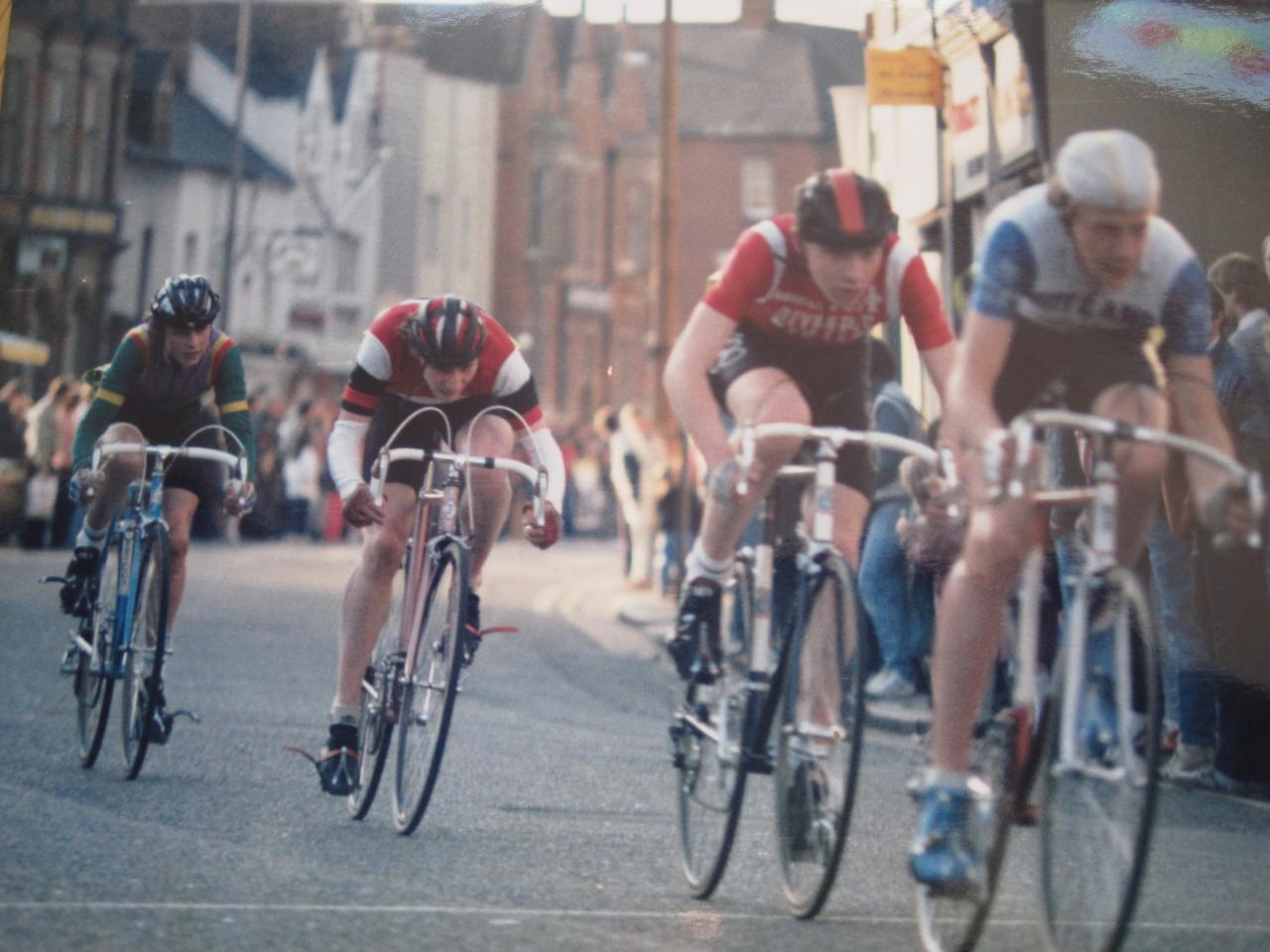 Me and my Dad then spent the whole of that season travelling the county, racing in the City Centre GP's and riding for the BCF Divisional Squad.
Ilkeston Town Centre GP 1986 - before Bath Street was pedestrianised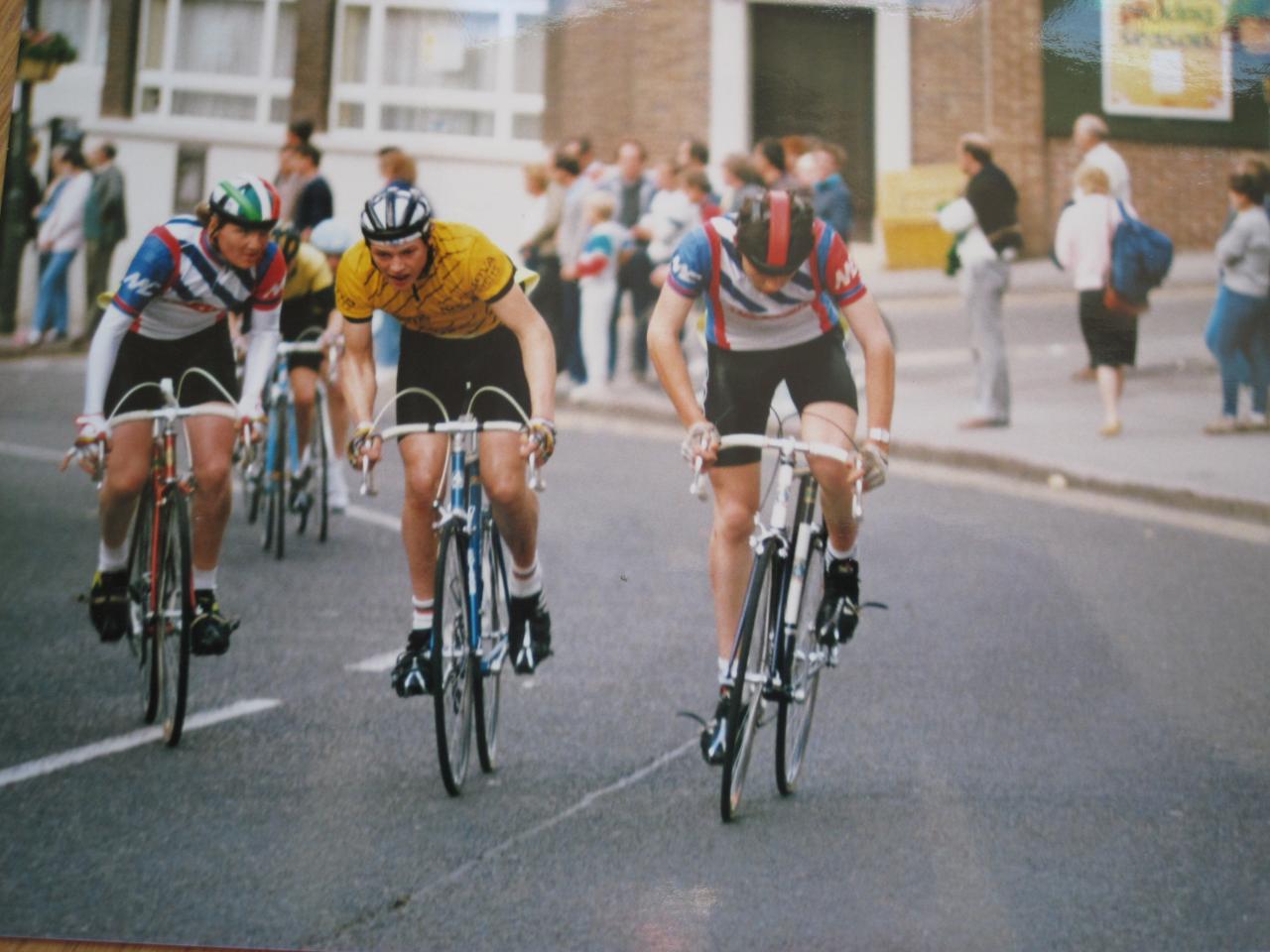 Derby Cattle Market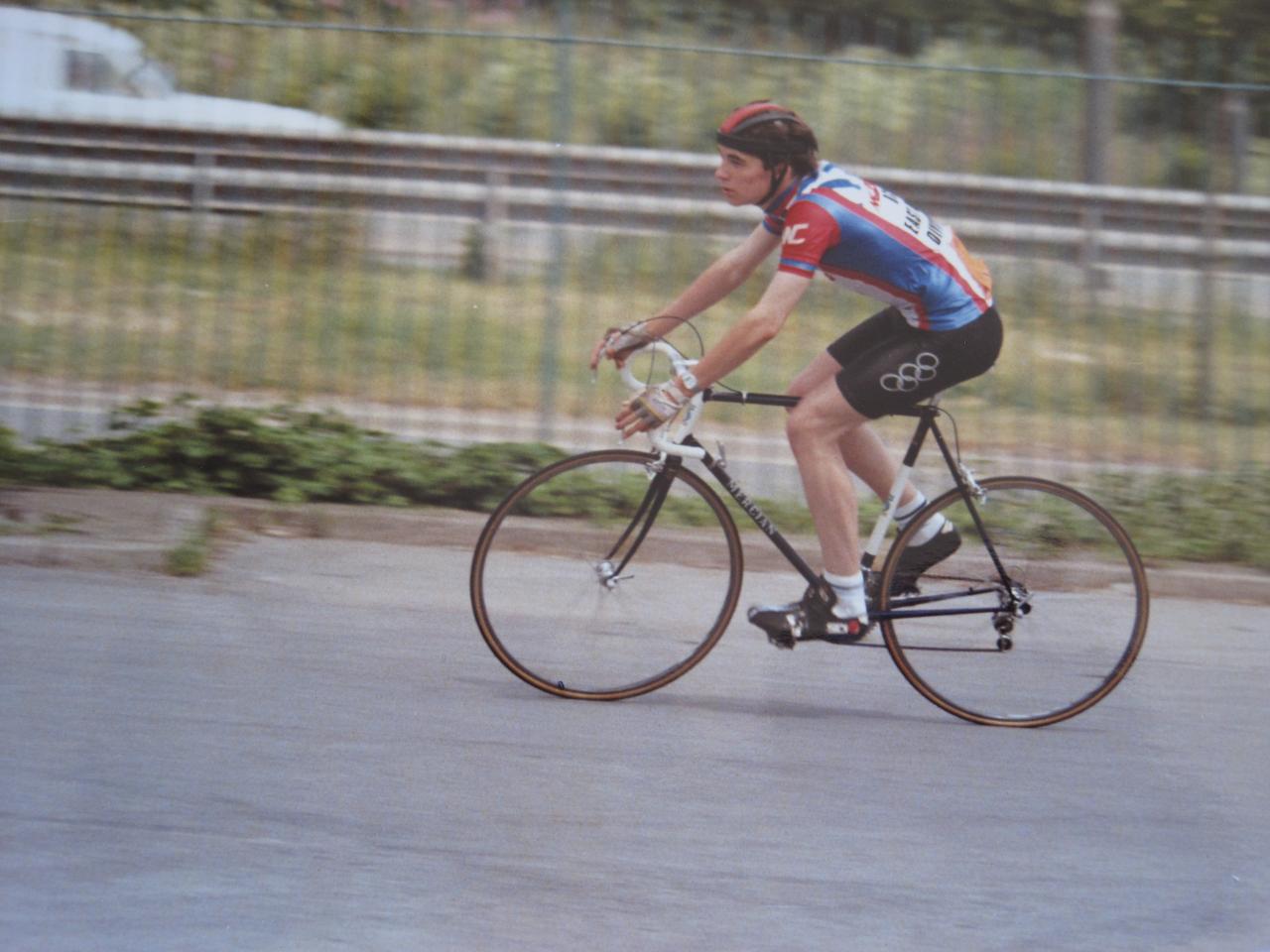 Following our illustrious racing career my old bike was relegated to training bike, sixth form hack and finally lost at the back of my Mum and Dad's garage for the best part of 20 years.
Fast forwards to 2012 and the time has come to re-build my old Mercian.
This time the plan is to rebuild it with all of the parts that I couldn't afford back then when I was just a schoolboy using the proceeds from my paper-round and pocket money!
I still had the old Super Record front and rear mechs, Suntour shifters and the bar / stem etc. but having spent a few hours on Ebay, I have now got a lovely Super Record Chainset too.
I now need brakes, hubs, rims, tyres (or tubs) bar tape and still need to decide upon the seat!