Well, 7 weeks into the new year and i am no further forward. I have been waiting for decals from before Christmas and am now trying to source a set from a different supplier (thanks RustyRetro). I have had to make a few changes to various bits and pieces to satisfy the eagle eyed RBers (thanks Mr Raleigh) and i plan to replace a couple of bits and pieces - bar tape, wheels, tubes in the final installment. Unfortunately the OE seat has not turned up but i have the Concor Profil on it at the moment and i have another recovered Concor (black suede) to go on should the need arise.
I think, as i learn about these builds, it is best to have ALL the bits and pieces before you start and then the build should not be delayed. As a newbie, you have to start somewhere and you should learn by your mistakes - this is one lesson i wish i had learned earlier.
Here are a few pics of the current road-going Rapide - if anyone spots anything which should be changed please tell me - apart from those previously mentioned.
Thanks for reading - is this the slowest build thread?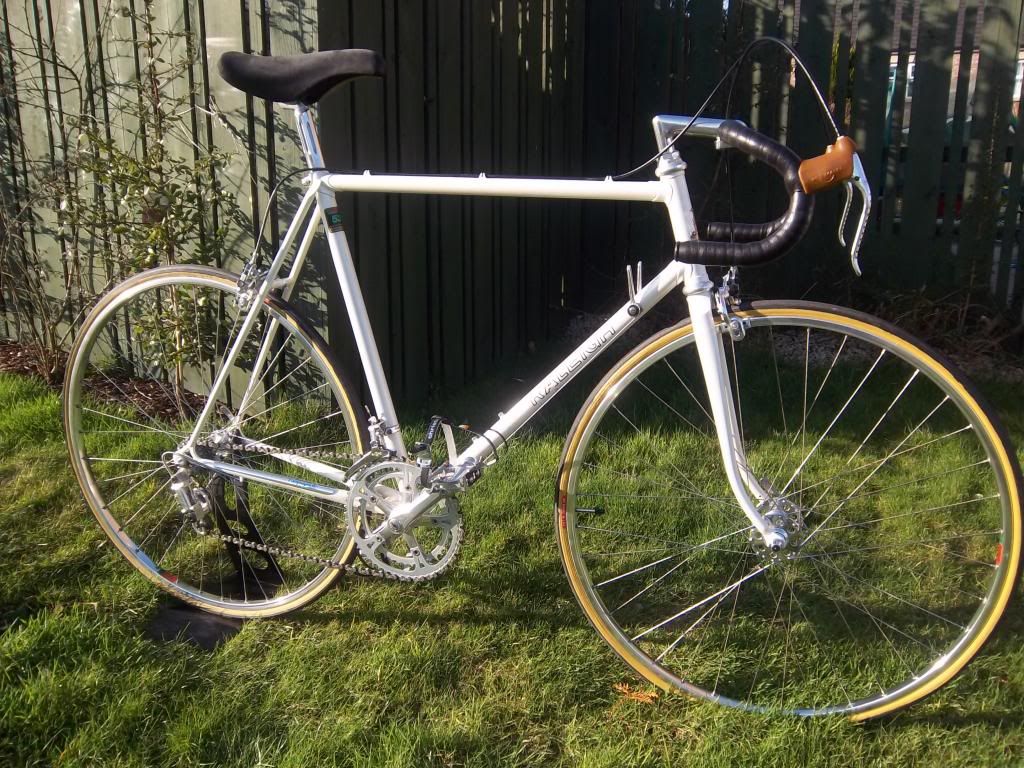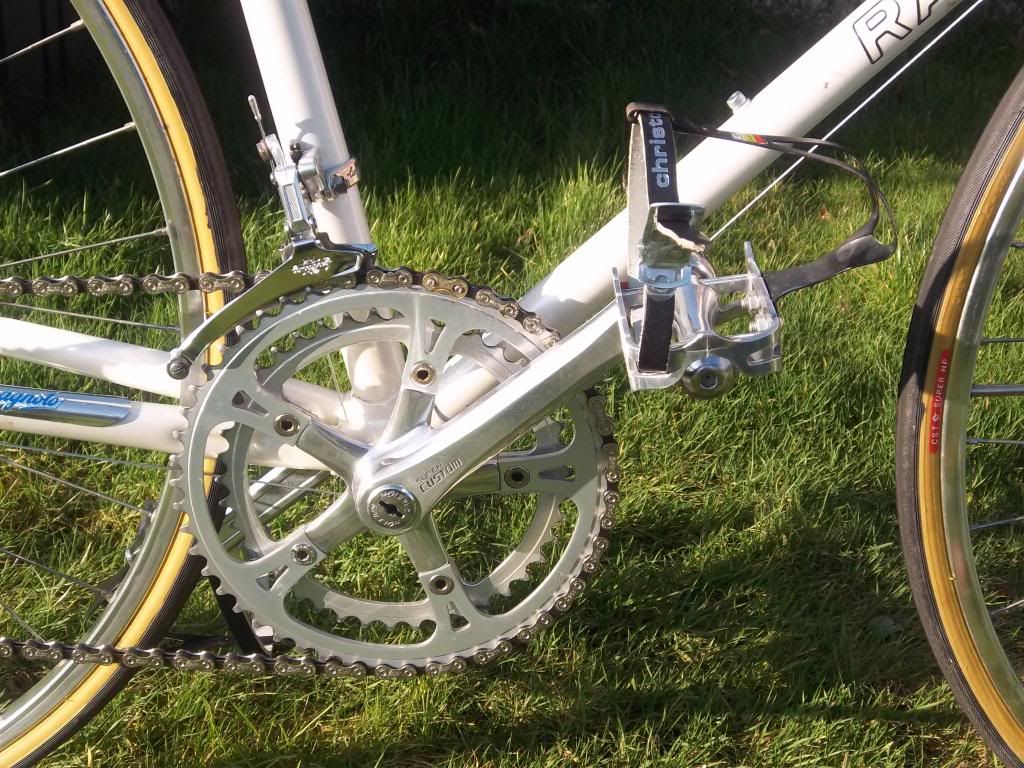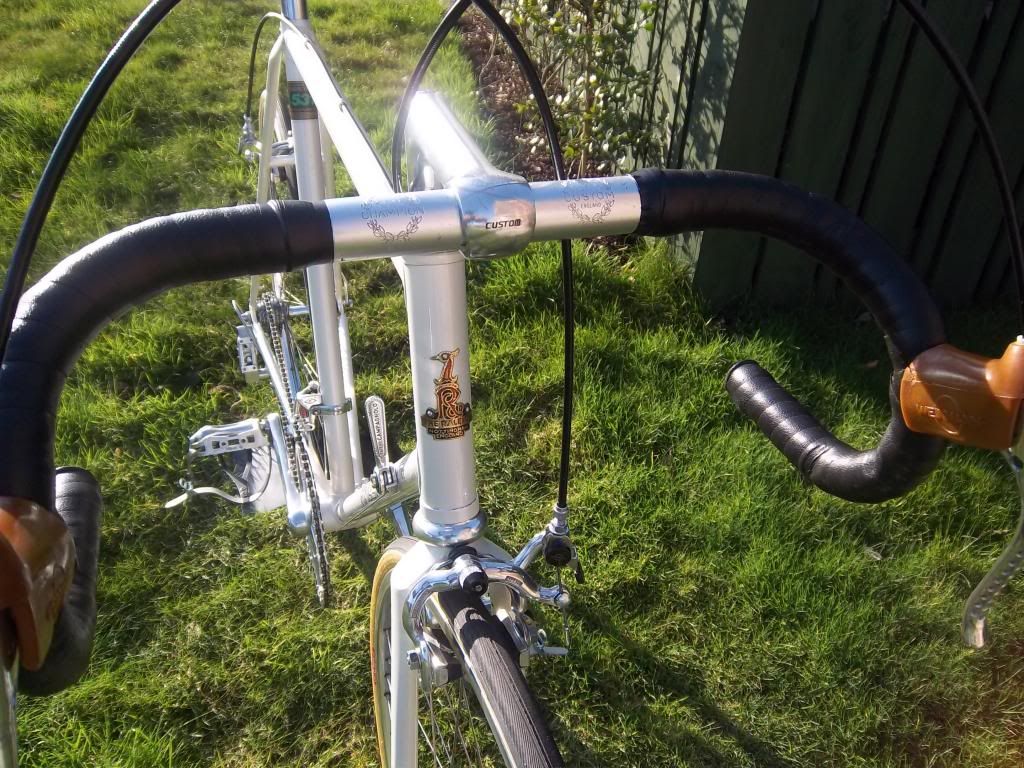 Thanks everyone for all your help, i hope that the final build will be soon - but no promises!!!!!!
Richard
_________________
Built - Raleigh Rapide / Van Tuyl / Raleigh Ritmo / Forme Longcliffe / Will Cee Winter / Python Rock / Gazelle CM Mixte (aka Townsend) ///// Pending - Rossin Prestige Team / Gazelle CM A / Gazelle CM AB / Fulmar / Peugeot Sportive / Raleigh Flyer / Batavus Champion / Raleigh Flyer / Peugeot / Look 241 Kelme / Raleigh Pro Race