Update:
I sourced a white sakae chainset/cranks with black chainrings from another Eclipse (mine had an identical one in silver for some reason, i always preferred the look of the original and i wanted the silver set for my kelloggs!)
Also fitted ivory wall michelin pro4 race tyres, 8 speed Sachs freewheel, cane creek scr5 brake levers, titanium skewers, black carbon slr xp saddle, cateye wireless computer, and i had the BB and headset serviced at the LBS. the bike now weighs 10.6kg.
I got some escort eclipse decals shrunk and done in dark red for the maintube, they suit it really well.
It has got the 130mm backend so i'm thinking of fitting a modern wheelset, i read somewhere that a 10speed cassette on modern wheel/hub will fit, is this correct? And will i be able to fit a 10speed indexed downtube shifter (the rear mech is modern shimano alivio long cage with large chain pulleys). I realise i'll need a 10speed chain.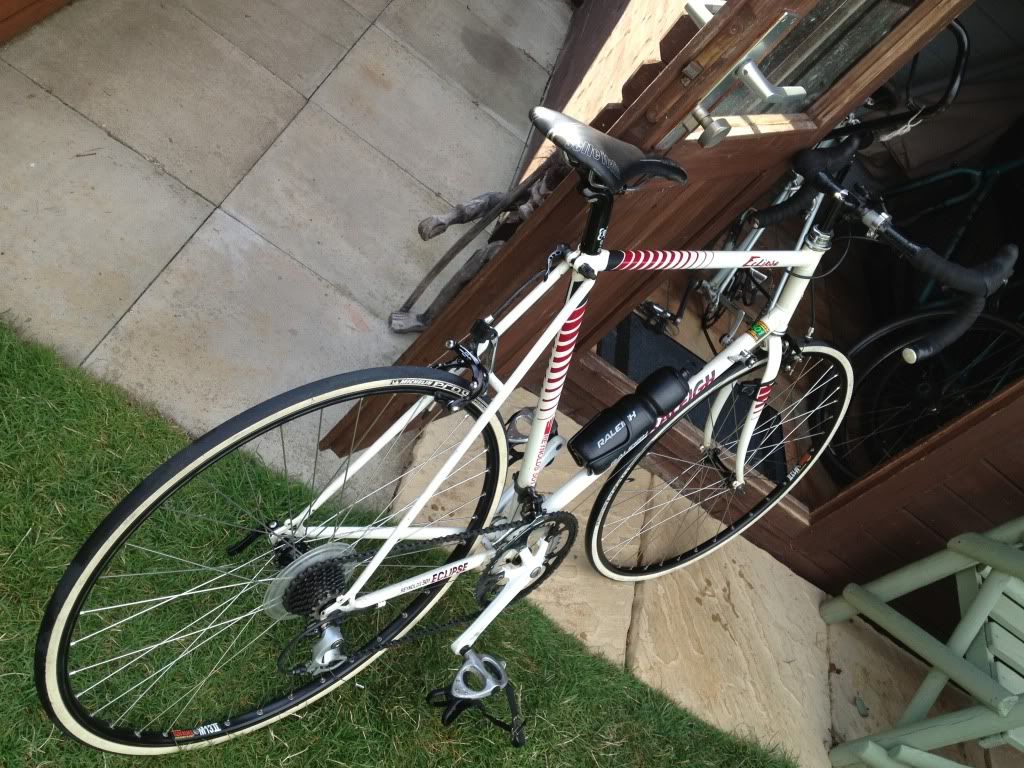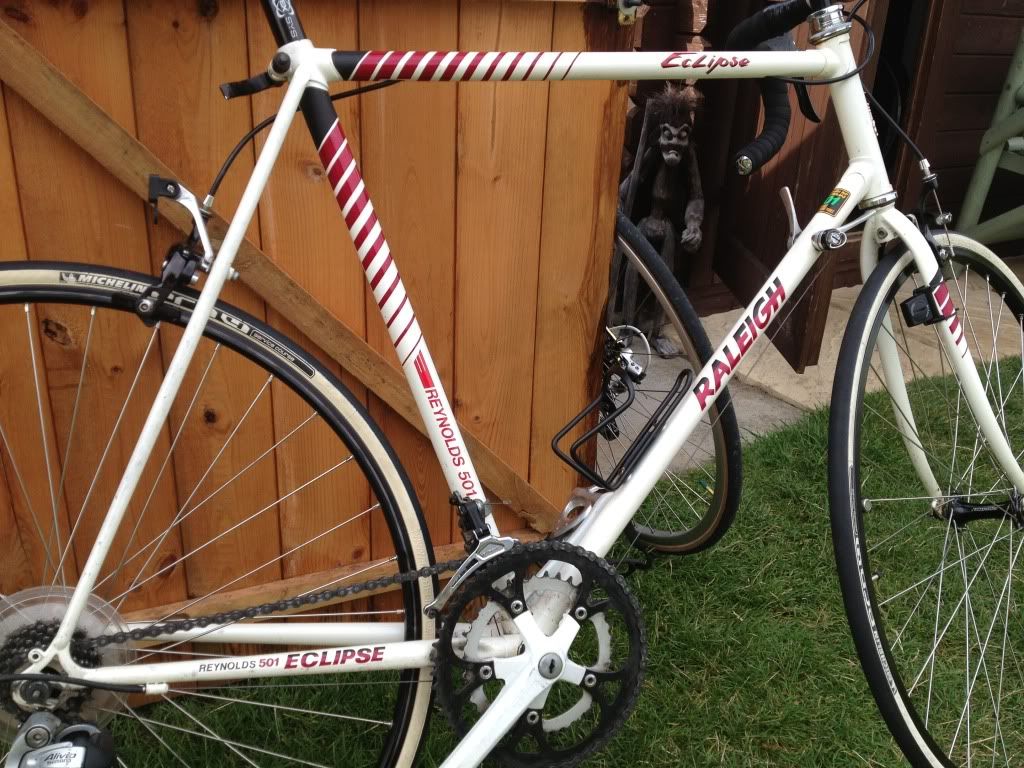 _________________
88 Raleigh Kelloggs Pro Tour (Reynolds 501) - owned from new
90 Raleigh Eclipse (Reynolds 501)
82 Raleigh Competition (Reynolds 531) SOLD
87 Raleigh Centenary (Ltd Edition no. 72 of 100, with gold plated Reynolds 531C frame)
88 Raleigh Esprit (owned from new)
90's Raleigh Ascender MTB (owned from new)