After a slow start my neglected and shunned eBay reject is pretty much what I need it to be- a reliable, all weather commuter. Initially it got a strip down and a rebuild, with only new tyres, grease and some TLC getting it back on the road. 18 months later and most upgrades have been completed. It ain't a classic, and it's not 'cool', but it sure rides a lost faster and gets me to 'Town and Around'!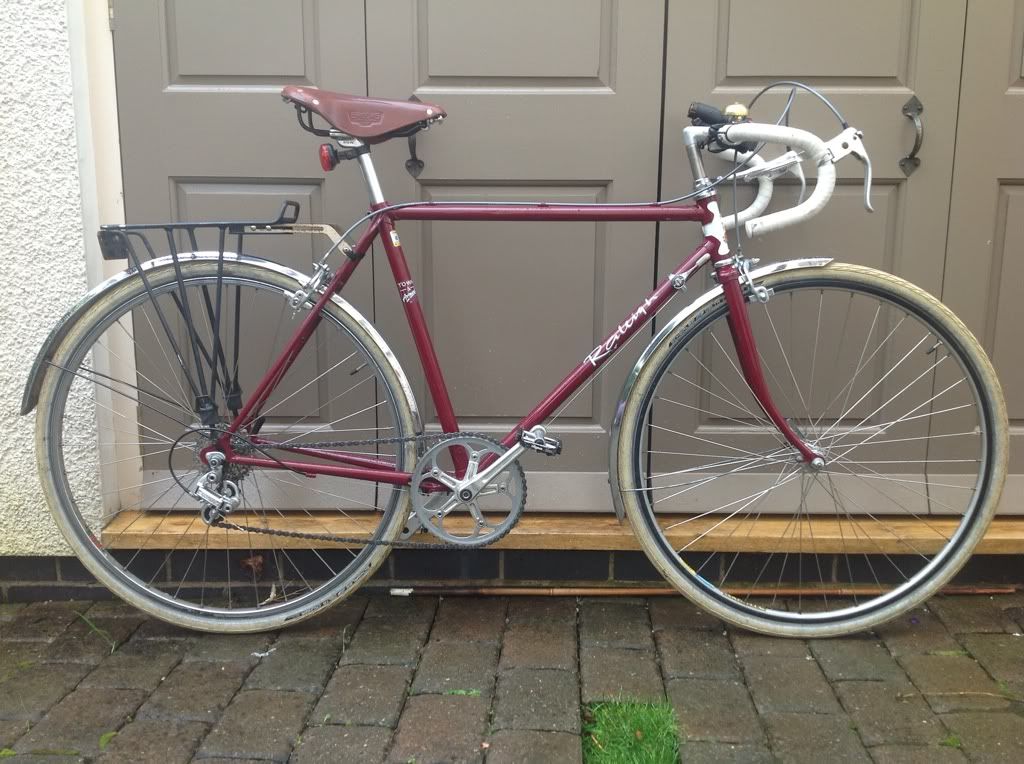 Thanks to forum members, the local skip and eBay, the mechanicals came in quite cheap but the Brooks saddle was an indulgence- they had quite a good sale going at the time... Well that's my excuse! I' currently running with a Shimano Crane rear dérailleur that's doing a handsome job of coping with the 11-28 cassette but the Shimano A400 shifters have an index mode that I may take advantage of at a later date. And with that modern cassette I'm able to resist the need to put the front mech back on, but I won't be doing hills with it as it is.
I was stunned when I replaced the rear wheel and the rest of the drivetrain, I can't determine which part made the biggest difference, the wheel, chain, derailleur, freehub, cassette or was it a major contribution from all parts involved but in comparison to before the bike now glides along. So much so I've even done a bit of touring!
Oh, and Humbrol Crimson enamel paint is a damn good match too

_________________
It's dinged, scratched, used, abused, green and Canadian and the only ride I got- so I suppose I got to love it...