I forgot to mention, Croce d'aune Delta Brakes have their tensioning springs outside the body. Record Deltas have the springs internally.
The chainset went on next. This is C Record, I am not sure which generation. Originally these were (for this frame unsurprisingly) Italian 70mm with 111mm spindle. I had a good look for an original but prices were daft or were of indeterminate condition. In the end I went for a new Tifosi cartridge bearing one. I think these are actually made by Token. It seems to be good quality - time will tell!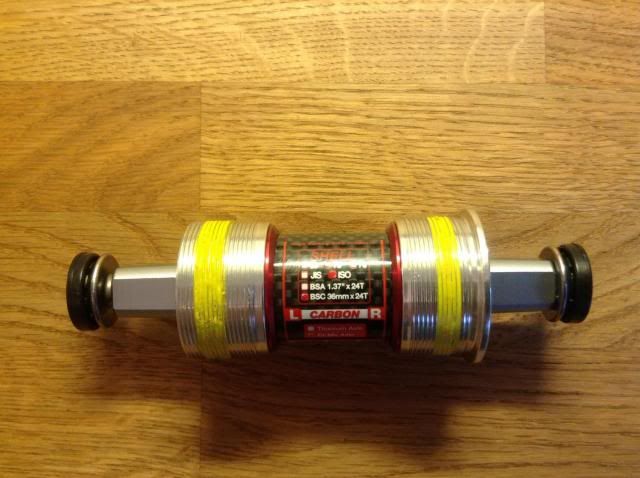 Bottom bracket in and chainset on. C record uses a 7mm Allen key to tighten onto bottom bracket. (Do stop me if this level of detail is dull, just though it may be useful for someone doing a similar build).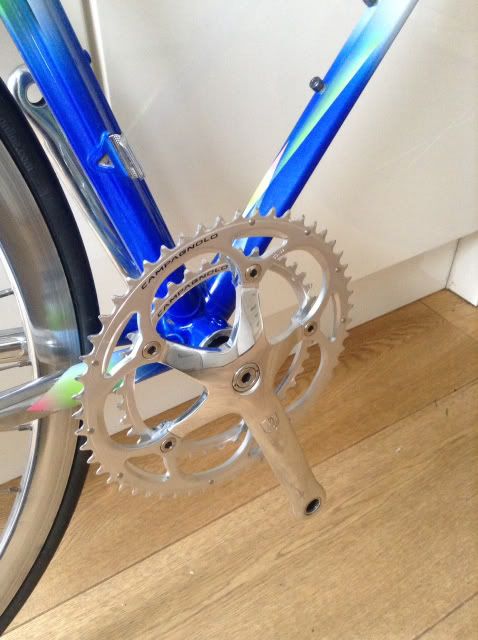 With the 111mm bottom bracket spindle, I will need to check chain line. It does appear chainset could have used a narrower axle.
Another exciting episode to follow

_________________
Raleigh Road Ace (1986), Vitus 979
Concorde Gavina, Colnago Master Olympic
Vitus 992, Look KG86, Peugeot PY10FC (project)