I've built quite a few BMX's, but recently I've had more interest in big boys bikes
This started life as a '67 Raleigh Gran Sport. Unfortunatly the poor thing had been hand painted and all the good bits sold off over the yrs.
I had it blasted and powder coated gloss black, single speed Raleigh 27" wheels with some amber wall tyres, cow horn Dawes bars and lots of chrome.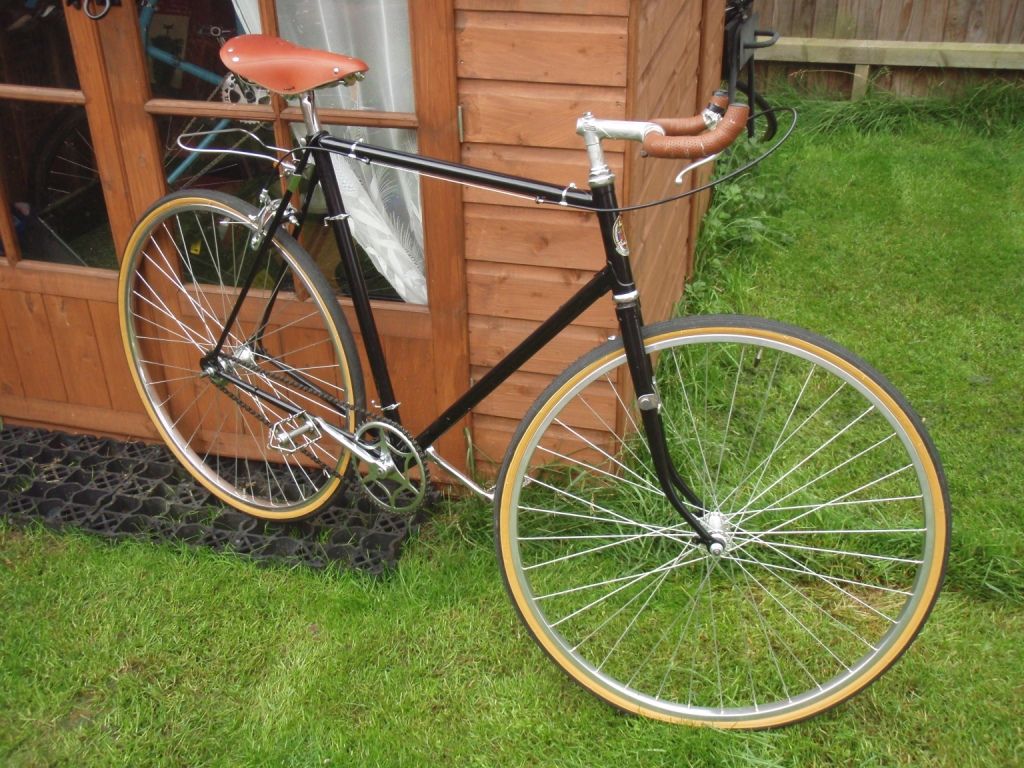 This next was for my work mate, started as a '89 Dawes horizon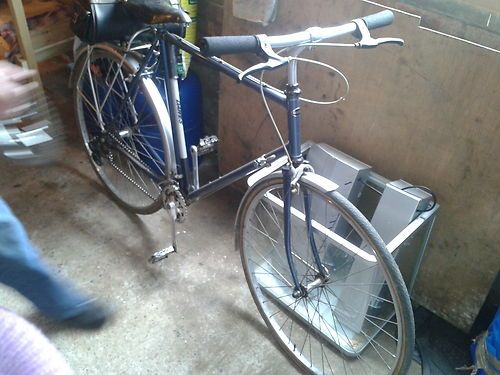 Again..blasted and coated gloss black, original groupset kept, although reduced the gearing with some stronglite chain rings, all alloy bits polished, bars shortend, new black & chrome rims, shorty mud guards and finished off with a honey Rolls Titanium saddle