Thanks all, one final pic of it next to the sea, bench, cats etc
Those 32 year old tubs are still holding up despite some pretty gritty sections on the Brighton prom!
The day after I took this pic I spent a few hours cleaning up the rims, it took nitromors carefully applied over the solidified wax (?) to remove it. The rims, hubs and spokes are now lovely and shiney but still have a decent amount of patina to match the bike.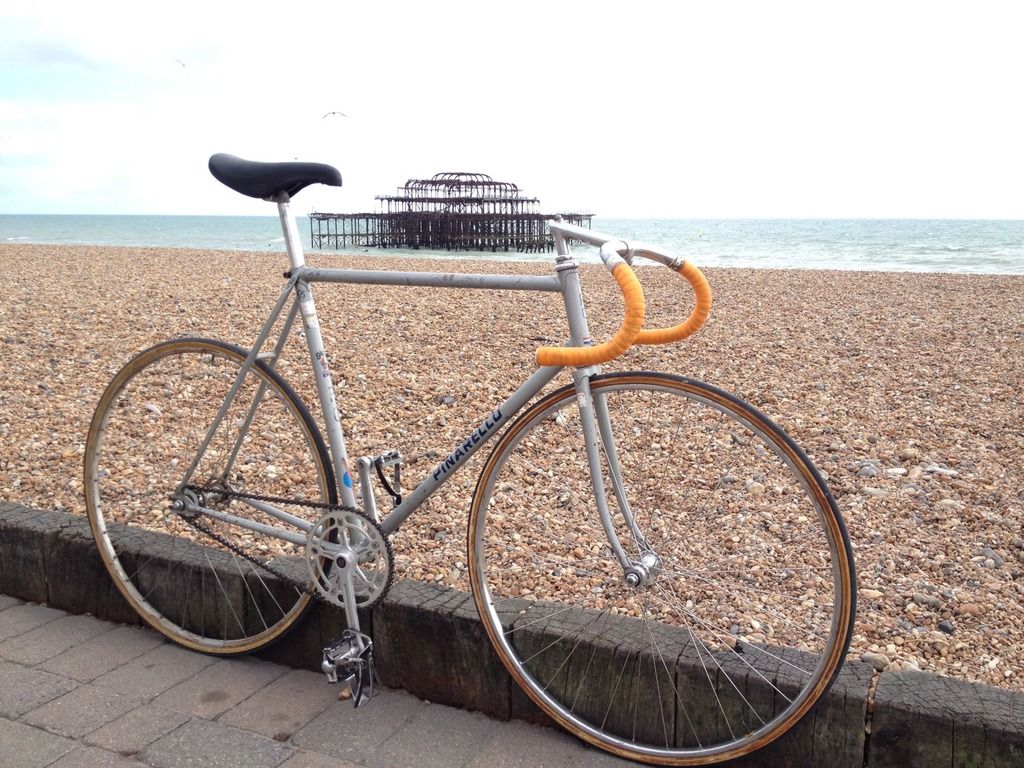 I have just realised my little cycling mad brother in law lives minutes away from the Bournemouth outdoor track
The next pic of it on here will be a decent scene

_________________
Curtis AM7