Had this beaut for a while only just got round to taking some pics. Full Super record Ti kit. Built with the lightest spec around in the mid '80's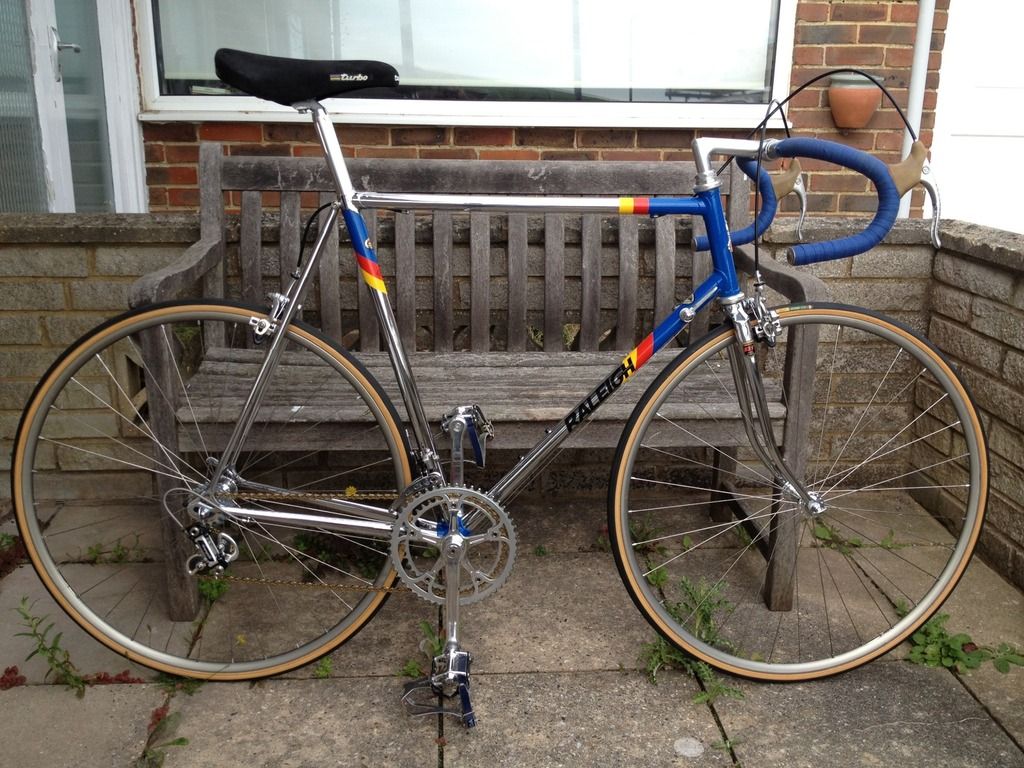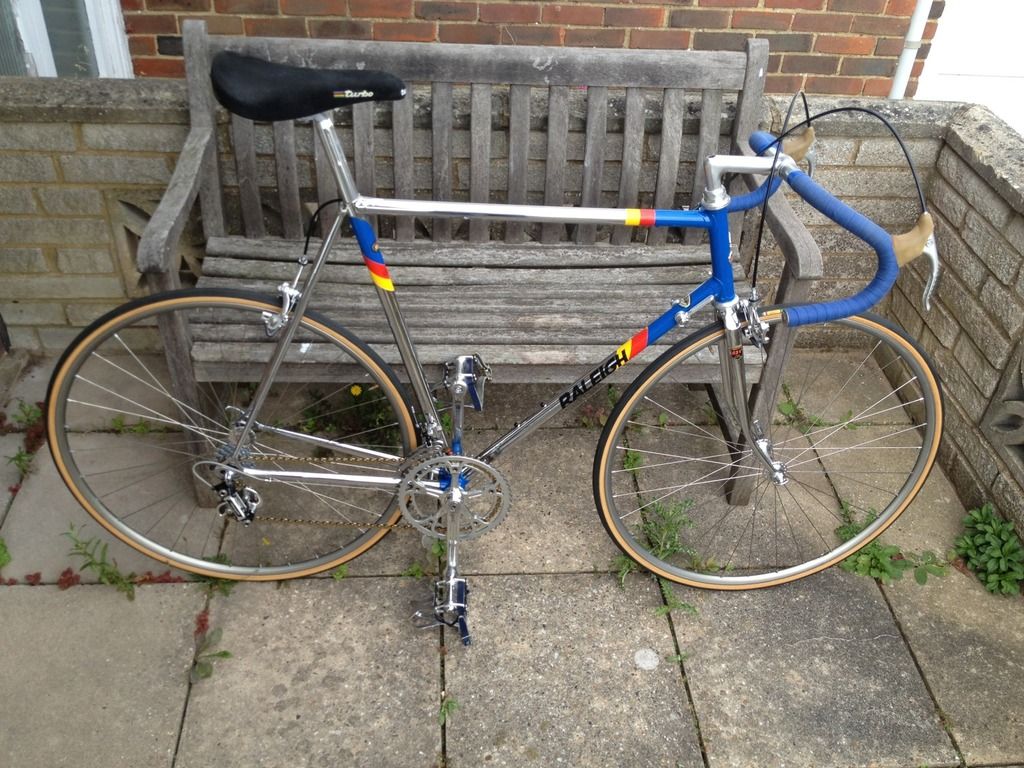 Reynolds 531pro tubing.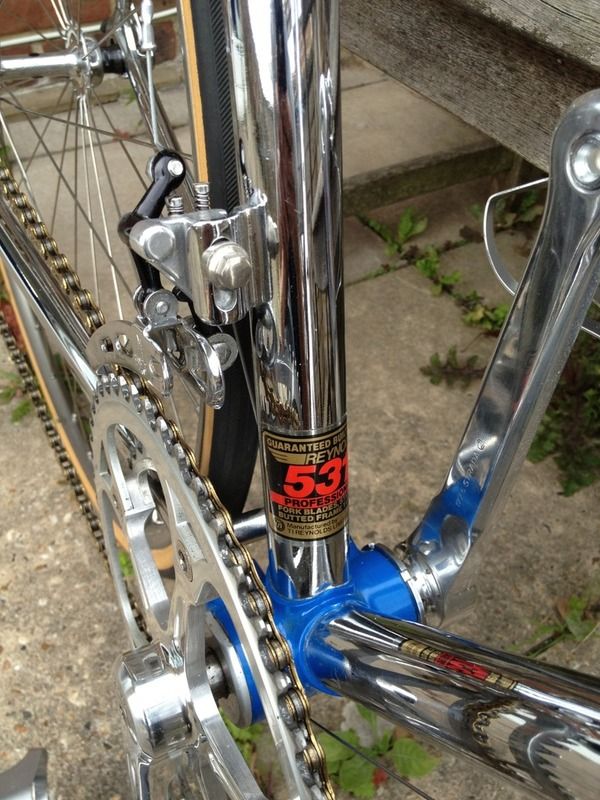 Radial spoking on front and non drive rear, 2x on rear drive, alloy nipples. Built this way for the shortest possible spoke length and in turn lightest weight.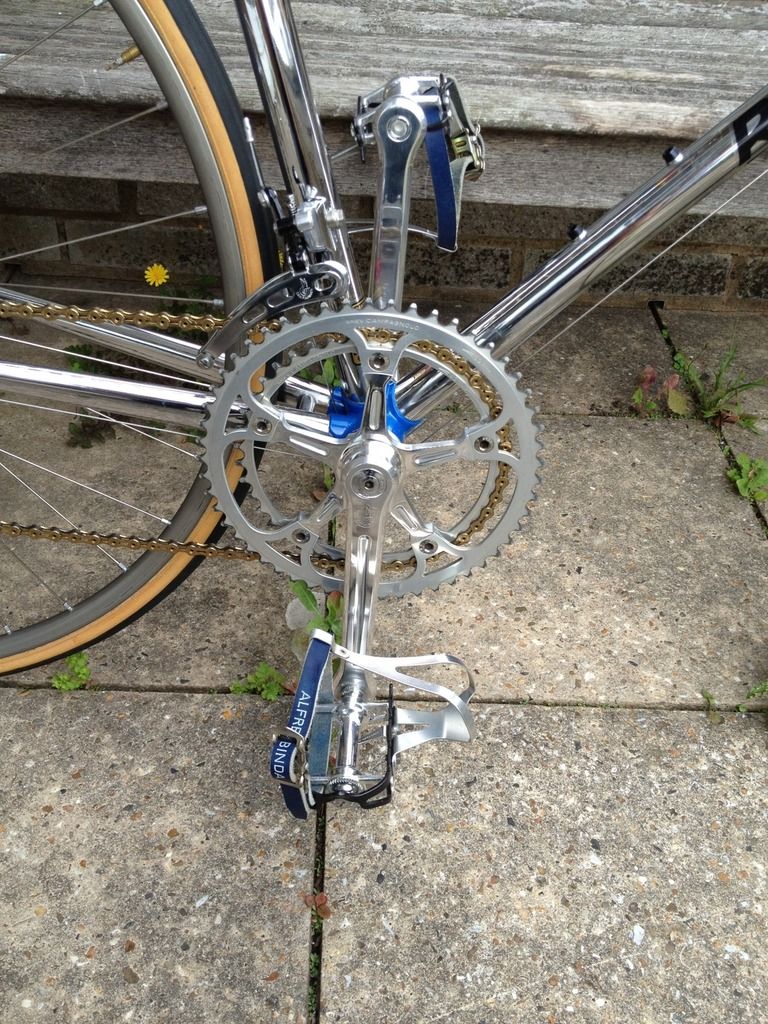 Nos Clement criterium seta extra tubs, 220grms ea.
Nos campagnolo full alloy freewheel. $280 new in 1985!!! never taken out of its pod until now. 145 grms, that's light!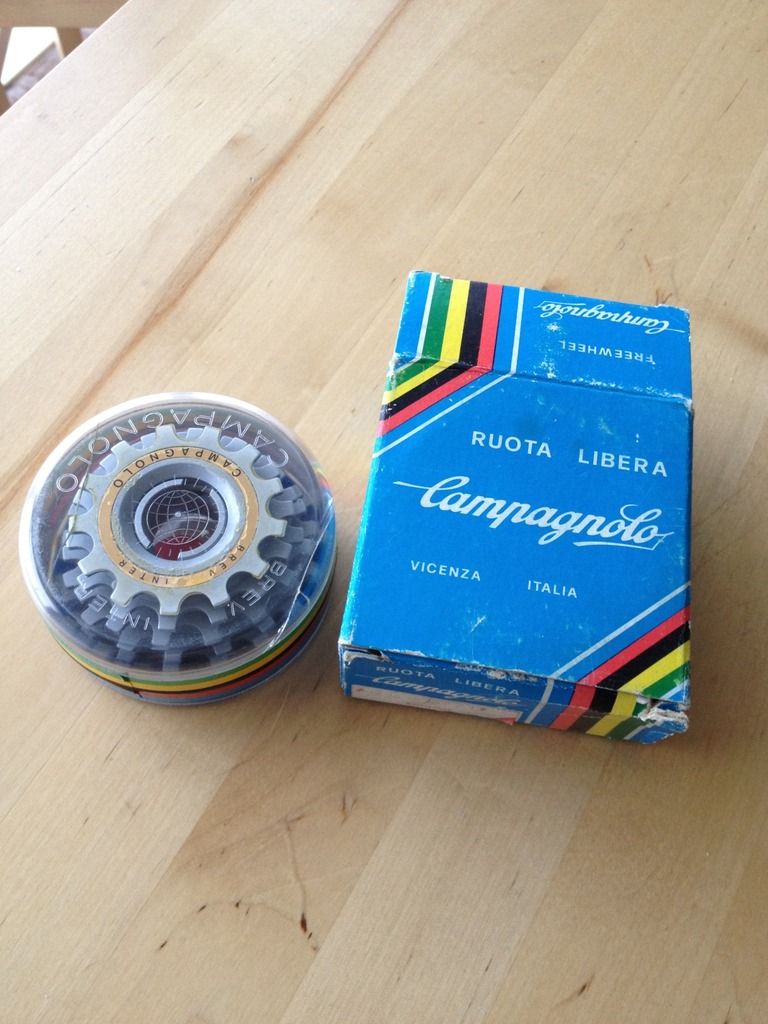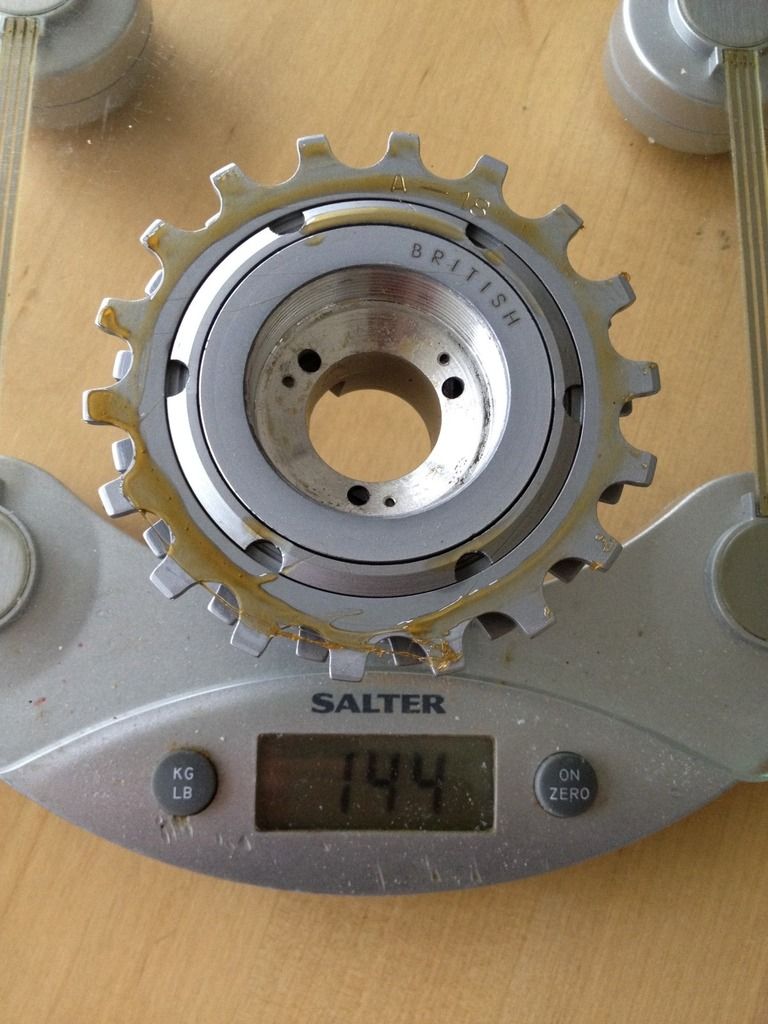 A decent nos regina oro for weight comparison, 200grms more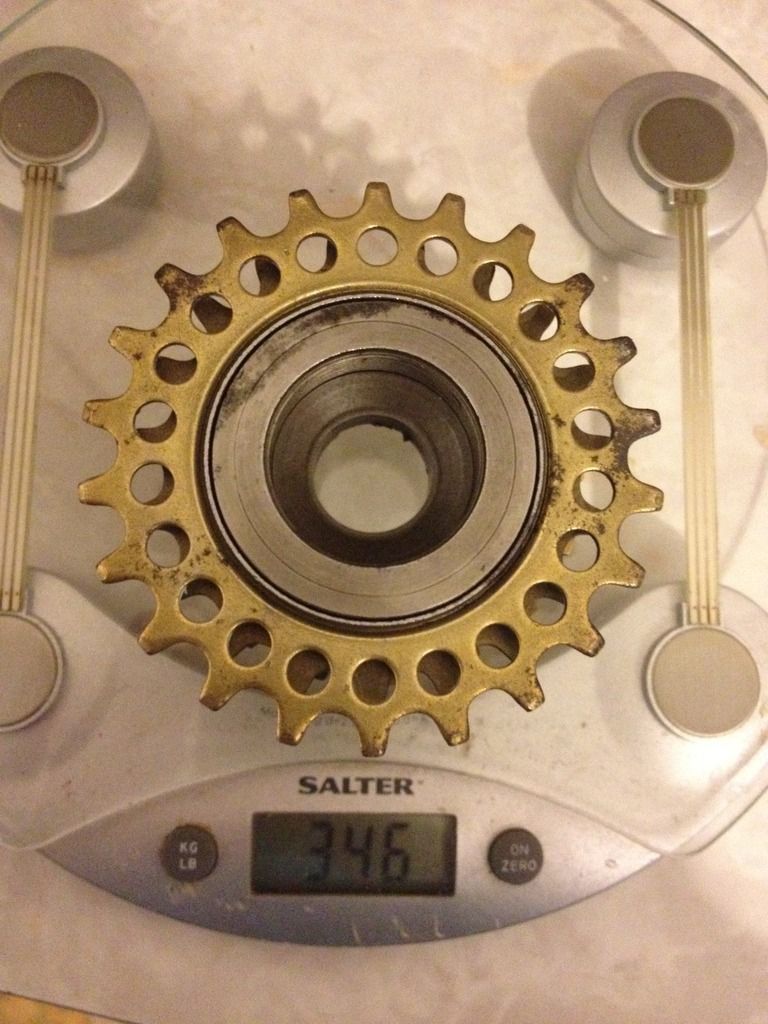 Finally a nos Ti axled second generation (the ones that don't snap!) SR BB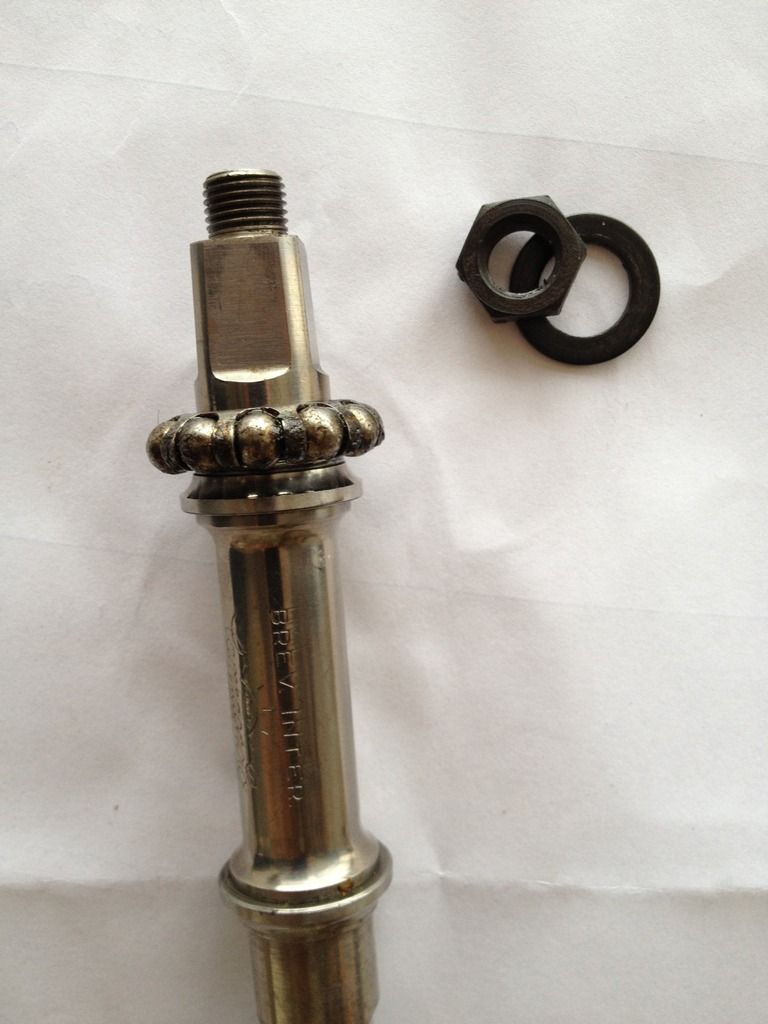 At 18.4lbs I'm happy

_________________
Curtis AM7