Well my wheel arrived, I'm chuffed to bit, only cost £16 in all, i think i got a bargain. Feel free to prove me wrong!
The wheel arrived today, and it is a beauty, Rigida AL1320, which seems slightly rare to find, the rim is absolutely straight, not even a slight wobble, and the spokes look, and feel brand new: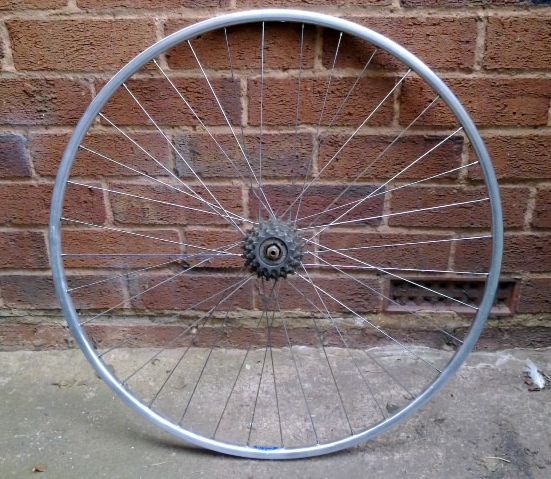 The rim is a NOS Rigida AL1320, it's very nicely machined with spoke recesses and a good deal lighter than the steel wheel currently fitted.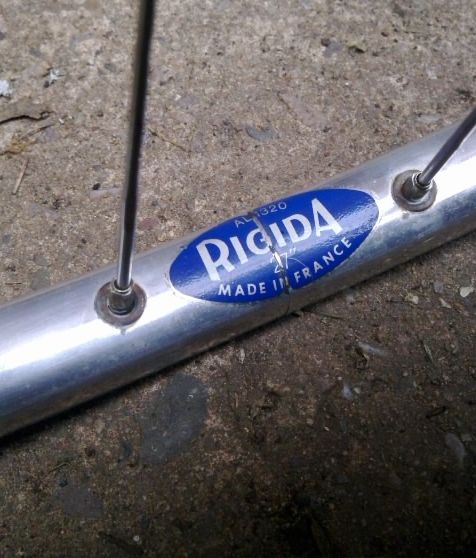 spokes are very sturdy and highly polished to match the Rim.
Hague branded hub with a Regina Corsa 5spd set on it, a little noisy compared to my almost silent Regina CX on the original wheel, i may swap them, or just give it a good clean up and re-grease the bearings (which feel a dry anyway), also need to get a QR skewer for it, i trust there are no problems converting from nut fitment to QR? the frame spacing on the rear dropouts is 130, and that matches the axle length of the new wheel luckily!
I wonder if anyone can help anymore with the frame I.D.? I have seen a few Raleighs with matching head stem tube (still don't know the correct terms!) details around edges. Hmmmm!
I have also found out the Saddle is a 'Viscount 2200', and seems quite comfortable, although maybe i could find something a little more slimline for this bicycle? I'm unsure which direction to go in as of yet.