Well, this is my first road bi-cycle, It came up on eBay for an hour and I somehow knew that I was fated to own it, Sure enough i clicked 'buy it now' (£30) and picked it up the next day
Un-branded and covered in dust and dirt, I was pretty excited about picking it up
As of yet, I don't know what make the frame is,.. the only give away that i may have found is the fork tops have a pronged design.. i can only find a photo of these on Schwinn Bikes,.. but I'm doubtful that my frame is a Schwinn (hopeful though!) any thoughts? Spec is as follows:
Frame - Re-sprayed and unbranded/de-badged/unsure! - 130mm rear dropouts
Drop bars - Sakae Road champion with Shimano levers.
Derailleur and shifters - Sachs Huret.
Rims - 27x1.1/4 Rigida Superchromix with braking pattern.
Hubs - Maillard.
Brake Calipers - Unbranded.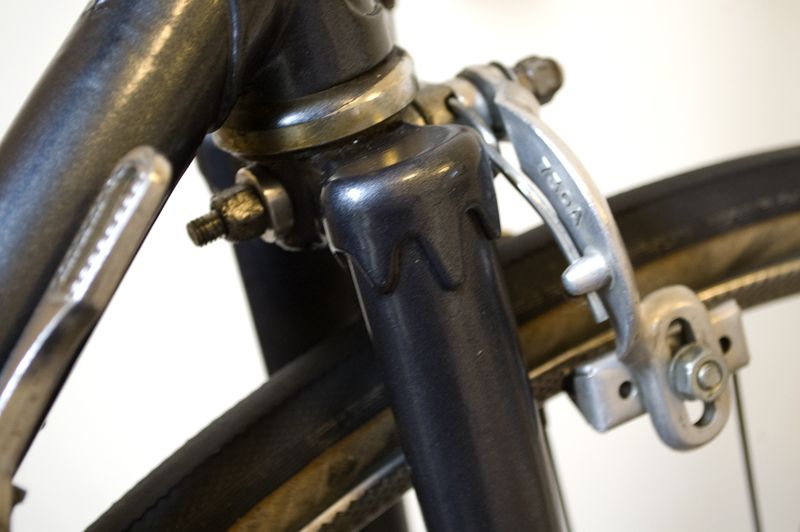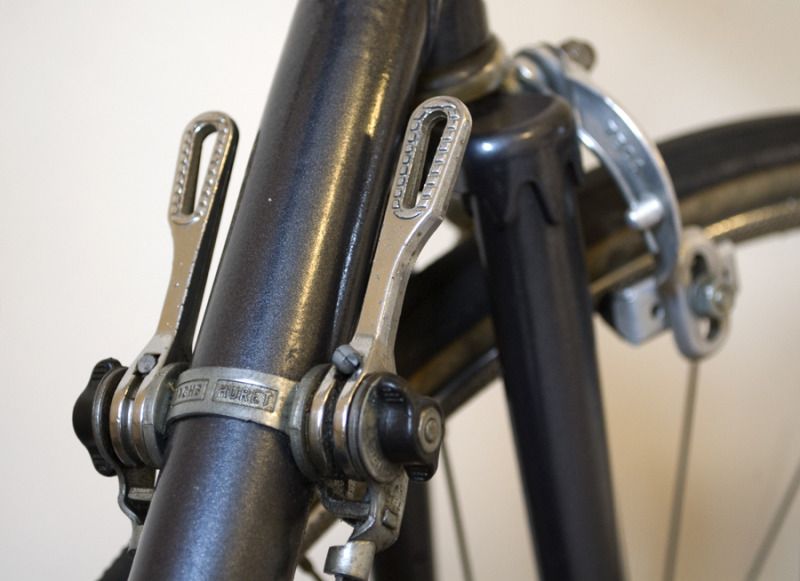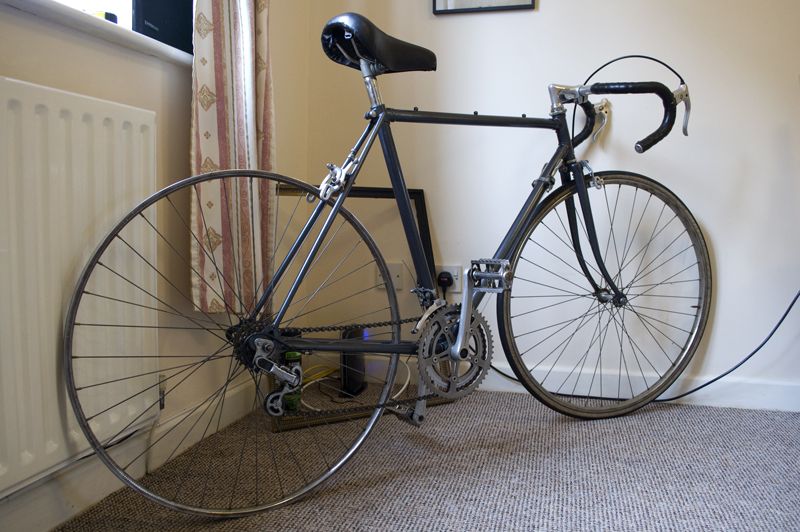 So progress so far has been slow after the initial burst of building it up, I soon realised it would need some rubber, so i bought some 'get it on the road quick before the sun leaves us' tyres, which arrived, amber walls, cost £20 a pair. Bought some new brake pads, stripped down the hardware, cleaned and re-built it. I will need to get a new cable for the rear brakes due to the usual fraying that happens.
Nooooow then, the trouble begins! I have had to halt to consider options,.. The rims themselves have seen better days but I quite like them, and the noise the brakes made when operated thanks to the rigida rim surface is.. nostalgic i guess. After stripping cleaning and rebuilding the hubs up (which are very smooth!) I noticed the rear wheel was bent, so I have had it trued... perfect now however something would appear to be wrong on the rear wheel!
When fitting the rear wheel the wrong way round it fits between the seat stays perfectly and the chainstays. However when fitted correctly it will not line up in-between the seat stays! Is this symptomatic of an incorrectly dished wheel? I have adjusted the rim as far as i can using the spokes but there is not enough adjustment there. My chain line would appear slightly suspect too... >? hmmm.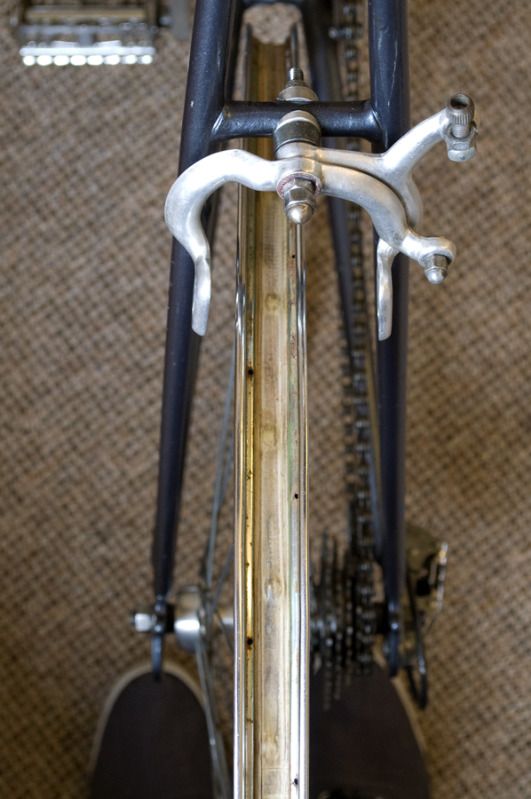 Where can i go from here? I would love to keep the rims,... but i need the bicycle to be cost effective, therefore I think it could be a better course of action to just buy two new wheels,.. I would like to stick with the 5 speed rear wheel if possible. (The Regina bx/cx is soo quite, impressive for what it is.)
I have to admit, my head is spinning in circles, i can see potential here but I'm in unfamiliar waters