This has got to stop...yet another retro Peugeot joins the stable.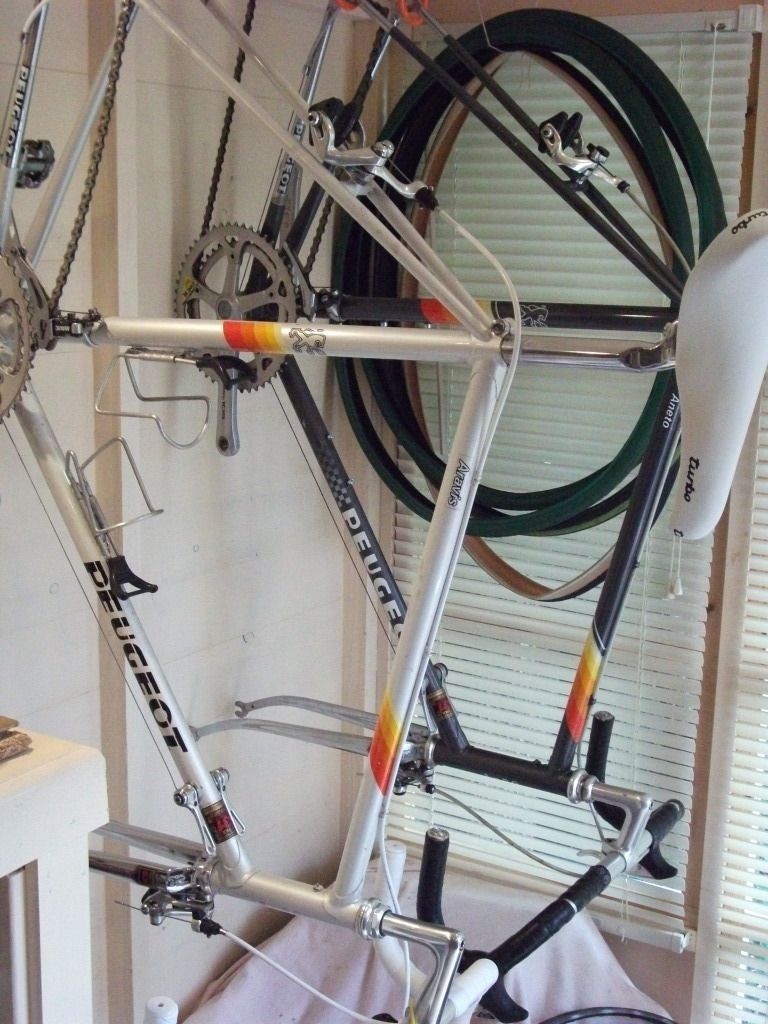 This month its an '88 (?) Peugeot Aneto - pictured in the background hanging next to its stablemate the Aravis. 531 Pro tubing (naturally!), 105 groupset, Mavic MA40 wheels. It's in great condition.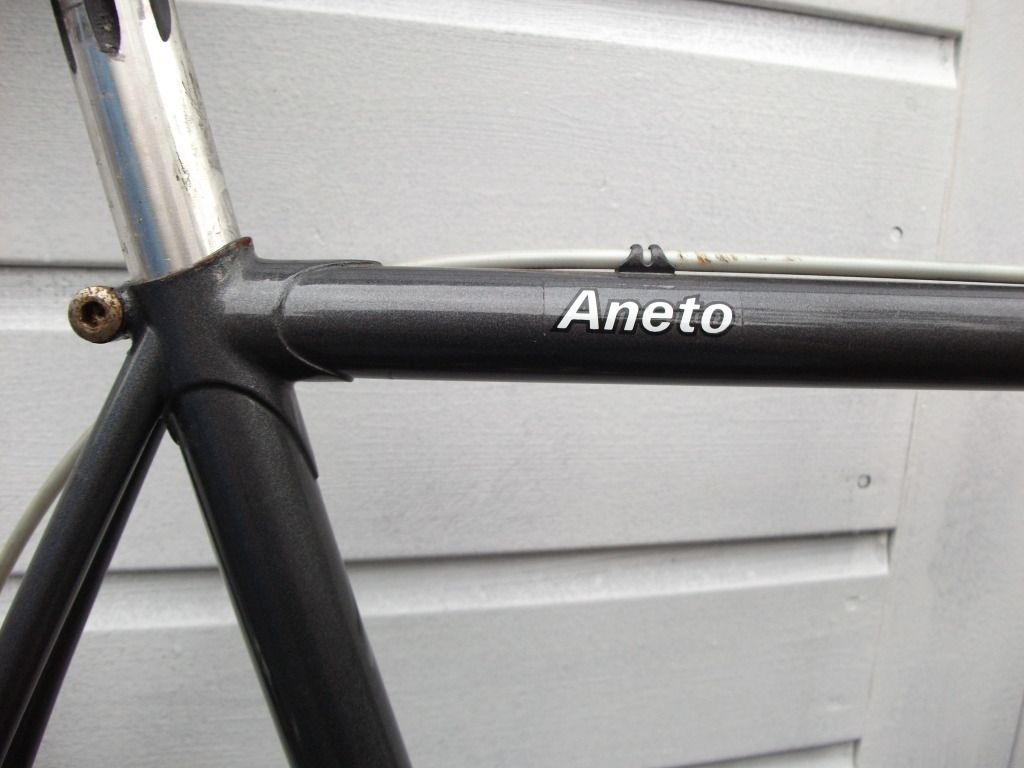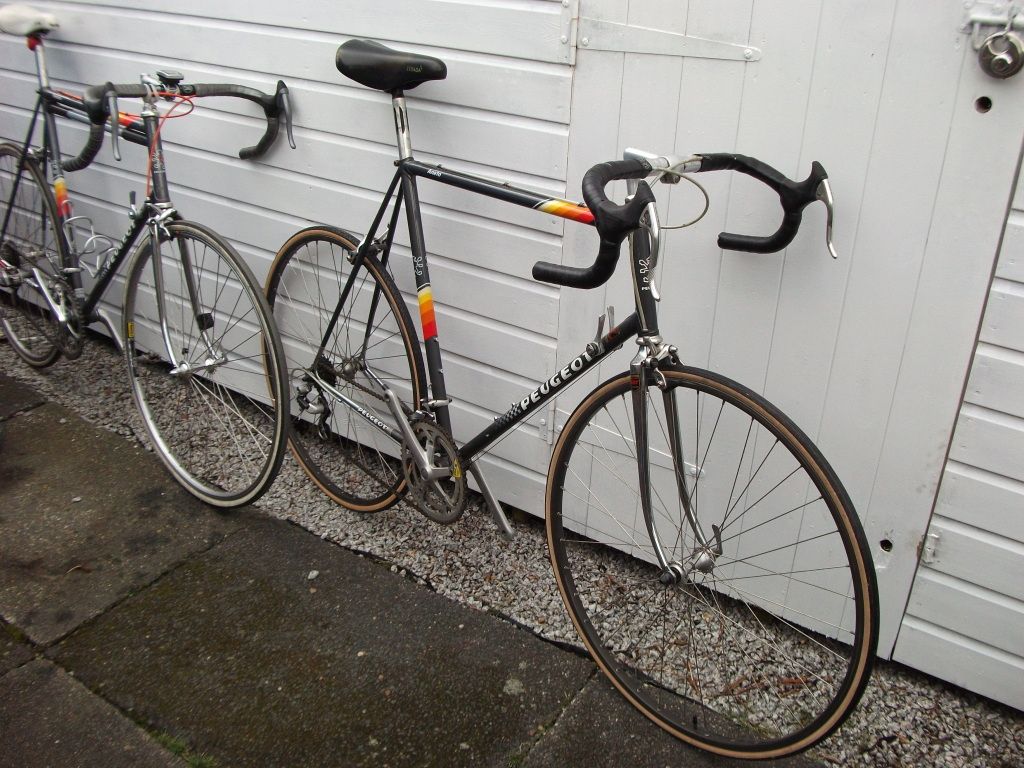 I've always wanted one of these. When I first started getting into cycling (would have been 1988ish as it happens) I was at the finish area of the Verwood Carnival Road Race in Dorset and a friend of a friend who had just finished the race wheeled up on one of these. His one had a full Mavic groupset I remember. Aneto's had the same graphite grey colour scheme as the everyday Premier, but this was clearly so much better. Even the Reynolds sticker was red! Wow!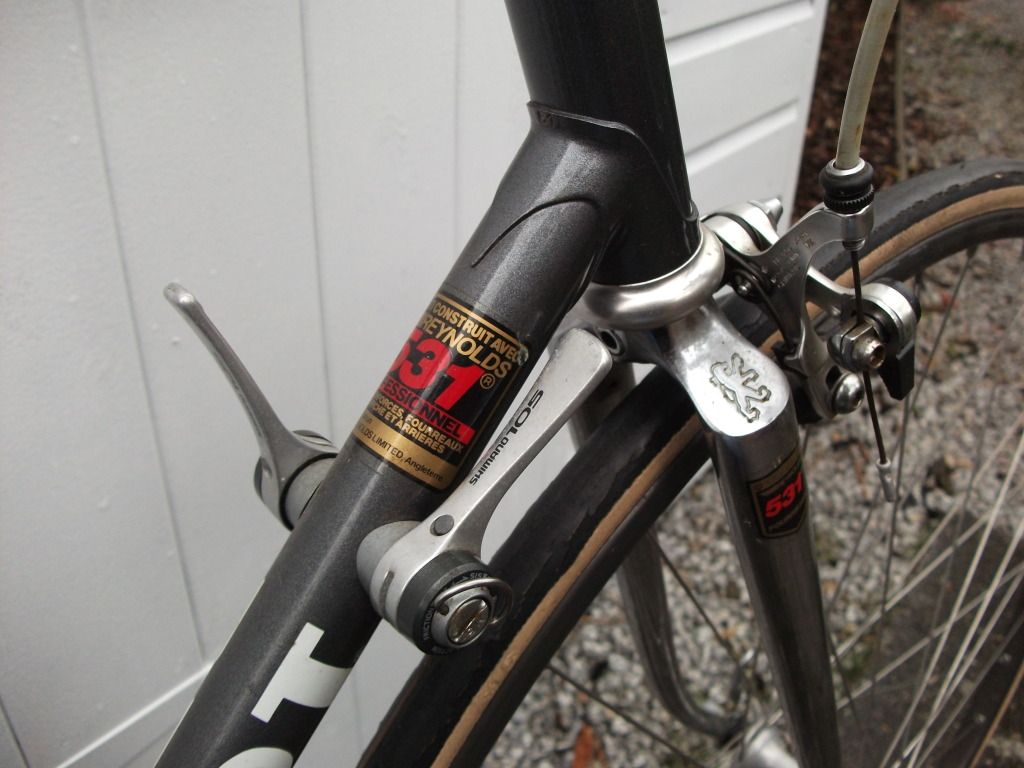 Now I've got one...
It's currently receiving the ministrations of the ex-cycle mechanic (me
). Quite fancy putting all the Mavic kit from my Aravis onto the Aneto, and converting the Aravis back to original Shimano 105 spec for sentimental reasons (this was how I bought it). I'll have a ponder.
Does anyone know more about the Aneto? They don't seem very common.