My first road bike
on a "soudobrasé" frame from a small french framemaker ( former pro roadie ) Didier Louis in Columbus EL from the beginning of the 90's
Full Dura Ace 7400 range ( apart from the seatpost Shimano 600) with nice Mavic Reflex Ceramic
9950 g - for a 90's bike is that heavy or not ?
Forgive the ritchey pedals ( I am not a true roadie) which must weigh about 500 g !
I confess it has been resprayed black as it was sporting one of these flashy multicolor paint of that era and I chose black for cost and soberty reasons !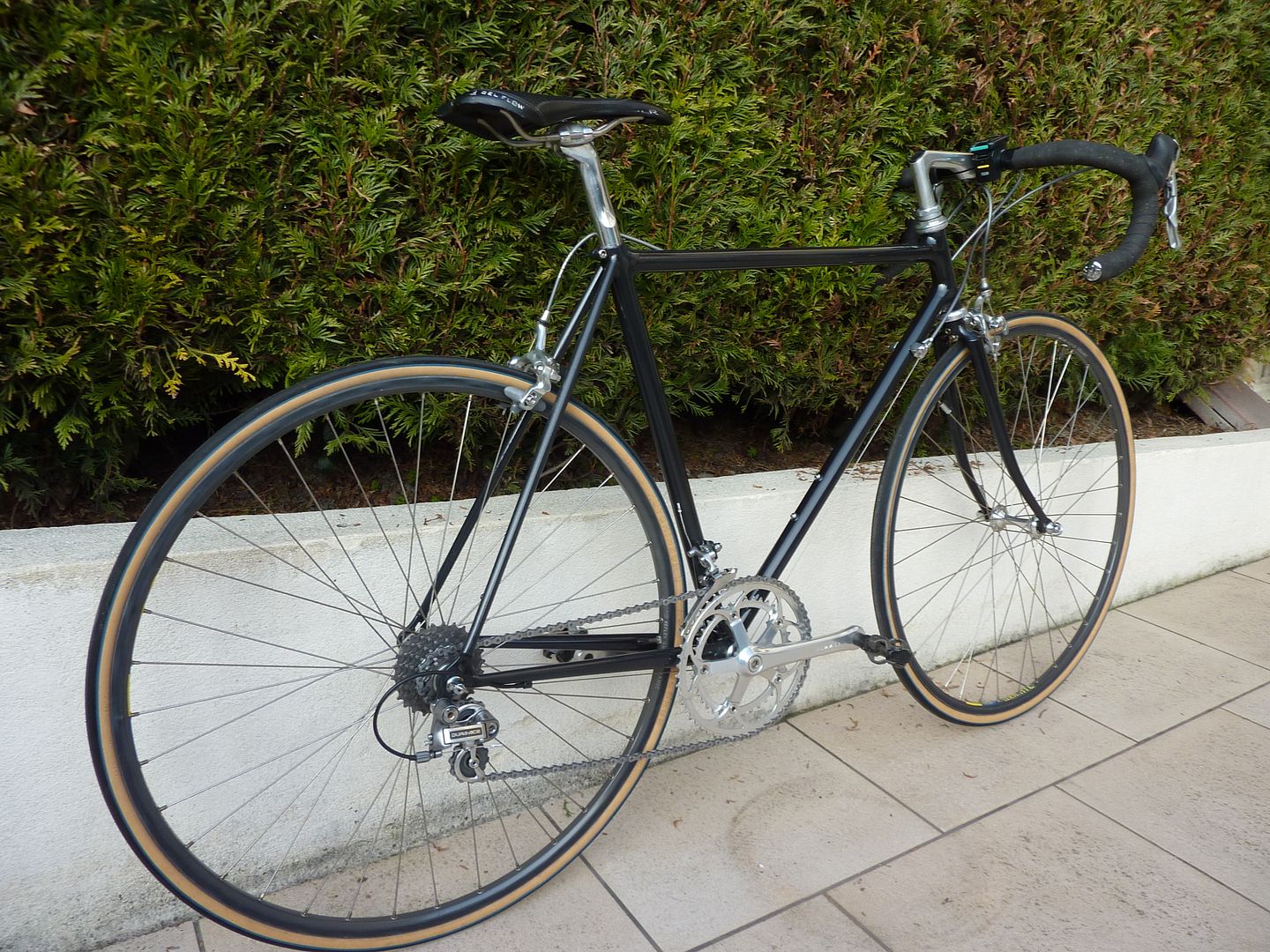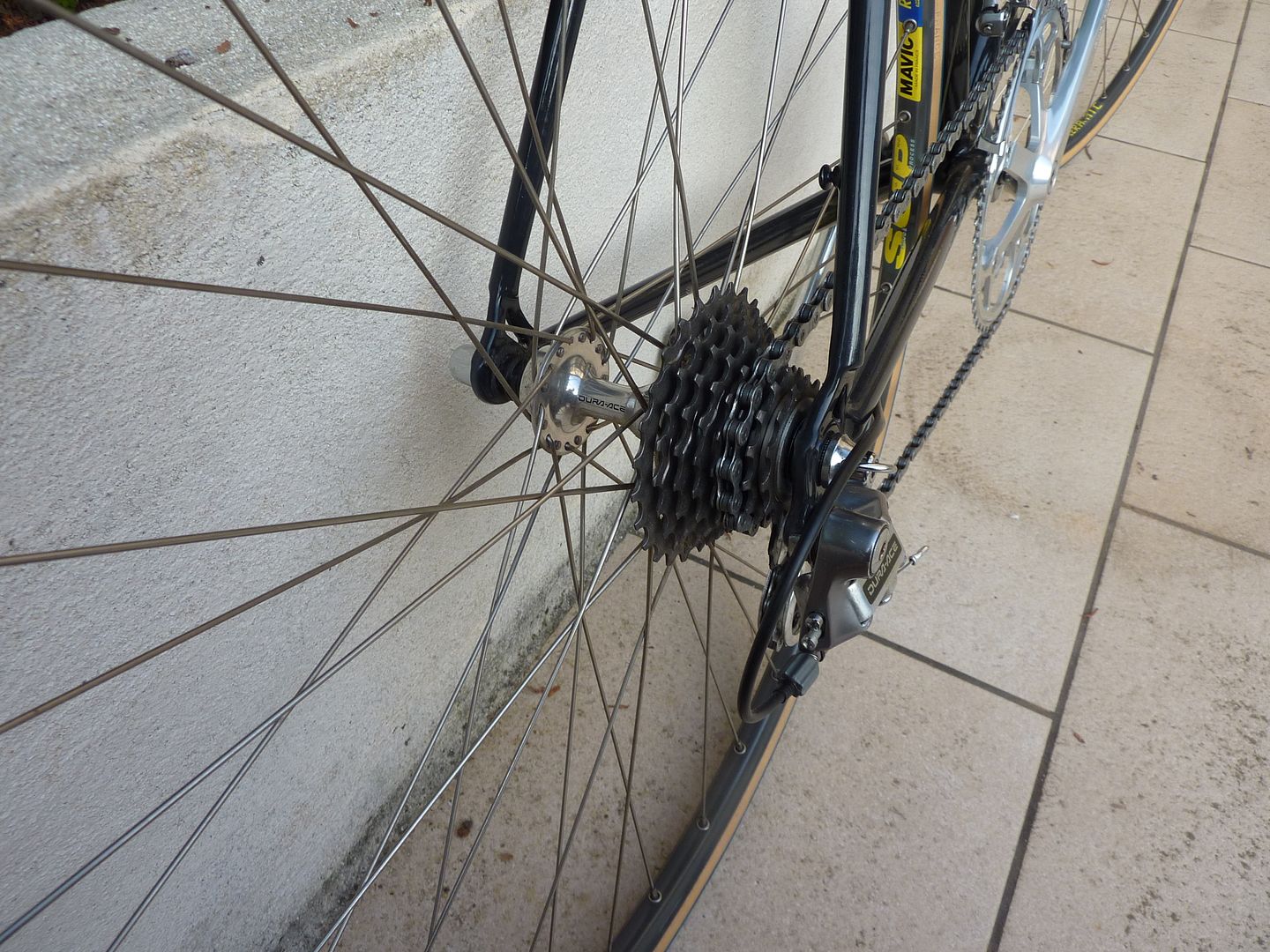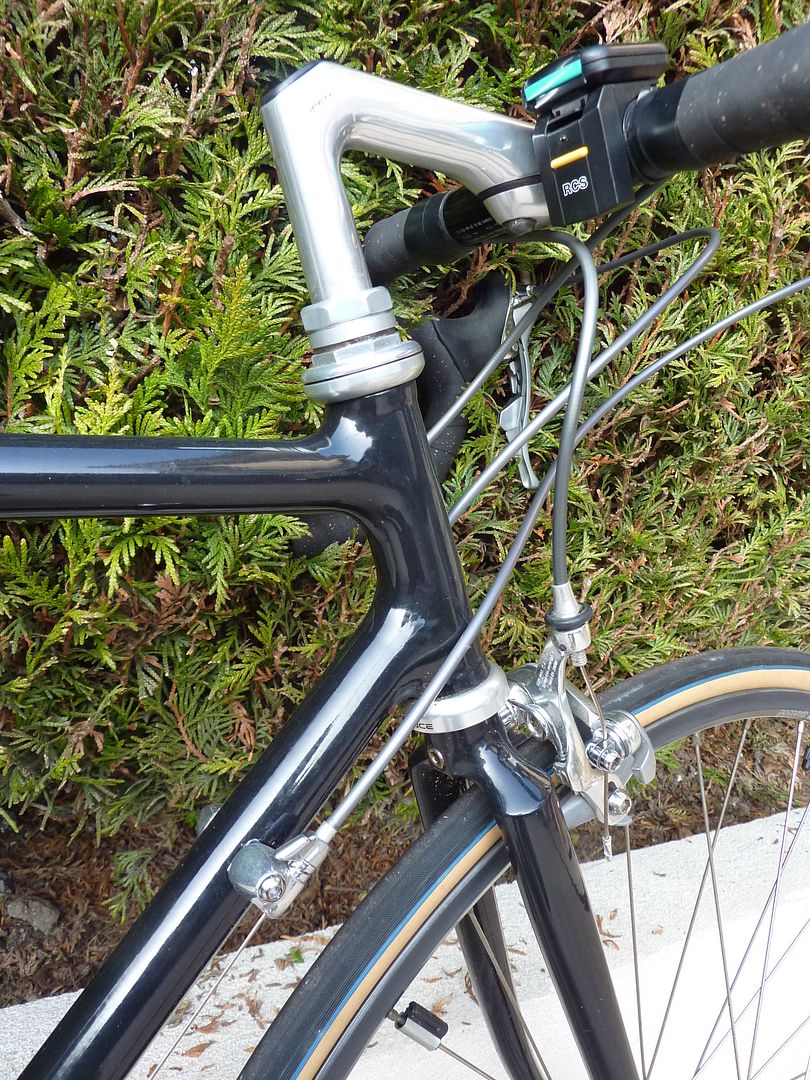 Think it deserves stickers
I have seen that on the web - like the lettering
what colour for the lettering ?
what do you think ?

_________________
Serotta Max 853 to be "MTB politically correct"
and now having been bitten by the vintage roadie bug ! is this serious doctor ?
the roadie being more on the "randonneuse" side !