oonaff wrote:
is that shop still trading ? what camera are you using ? i just wondered , the images are really good !
Most recent pics are with a battered old Nikon D50 DSLR bought off here for a very acceptable price
Sakae Drillium chainset to be added.... .... ....very light
This'll do until I can source a suitably priced Campag or Stronglight setup.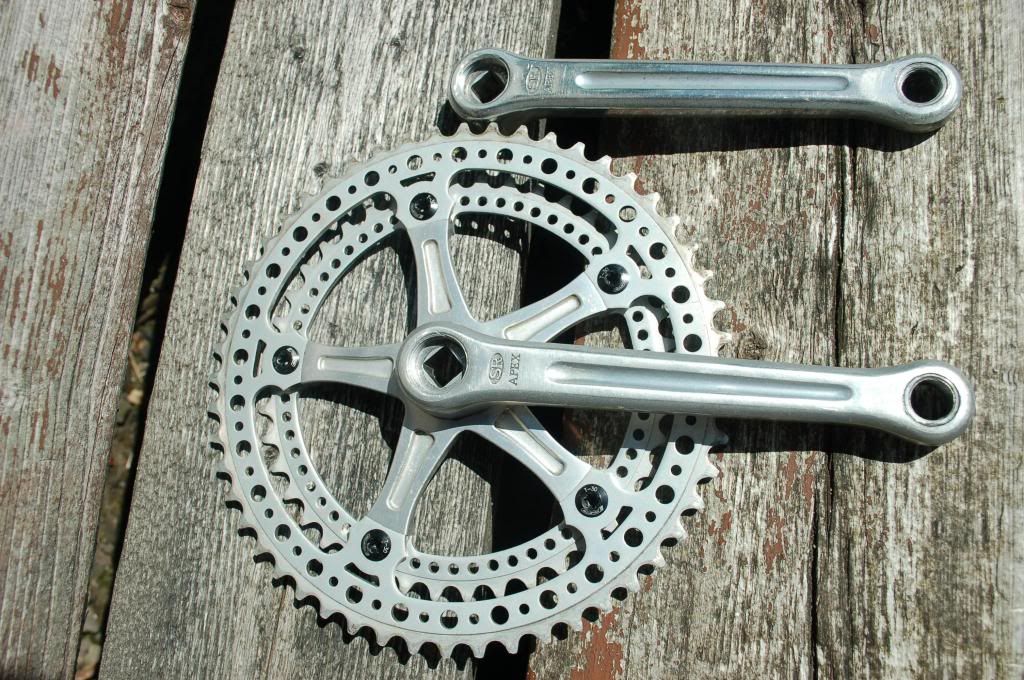 _________________
WANTED: Kona Sex One rear brake canti hanger pivot thingy - GOT ONE!
I could be tempted by a 19" - 21" Dave Yates (mountain) frame.................and no I still don't do trail centres
http://www.corrieyairack.org/index2.html