Stage 1
Cleaned up a bit.
Internals lubed and serviced.
Mudguards and rack ditched.
Tyres and wheels replaced with good ol' Scottish Pneumatic design
and Campag 700c items. That shed a few lbs and gained two gears, now seven speed.
Fluted seatpost fitted.
Black Brooks removed temporarily and brown Spoon fitted. Comfy.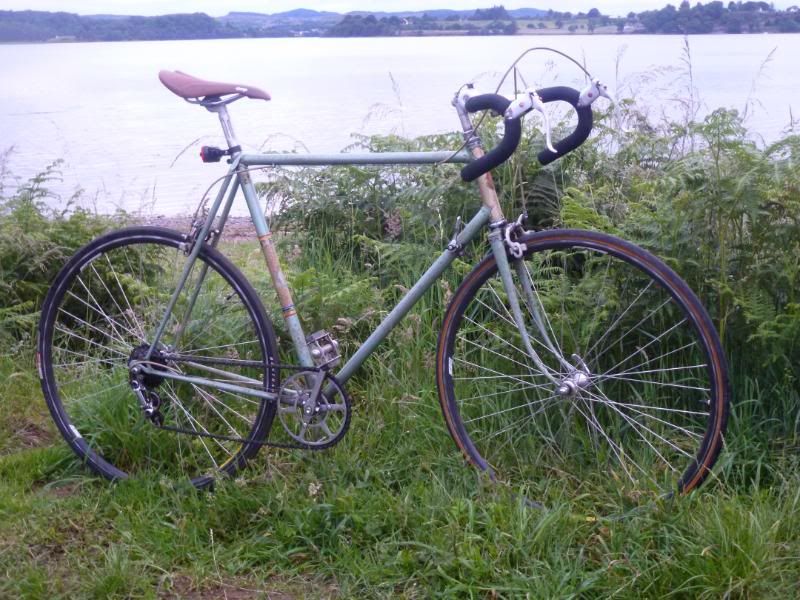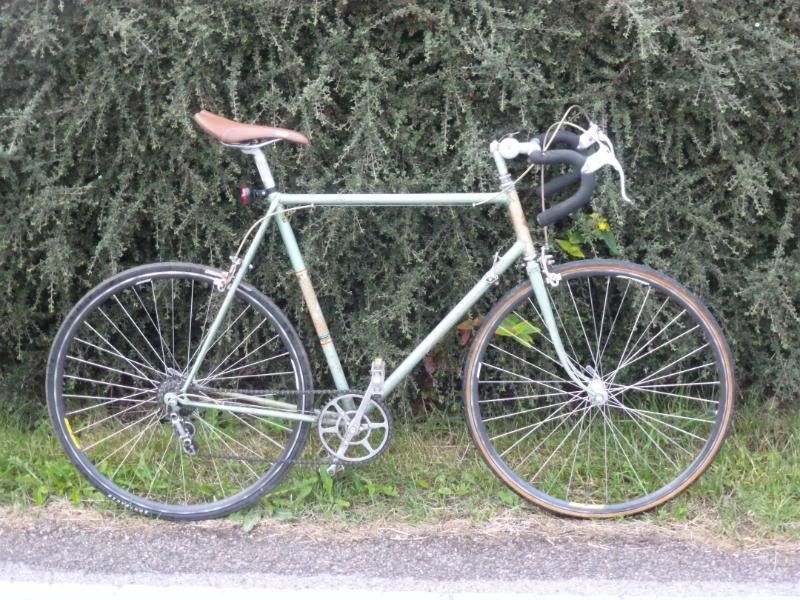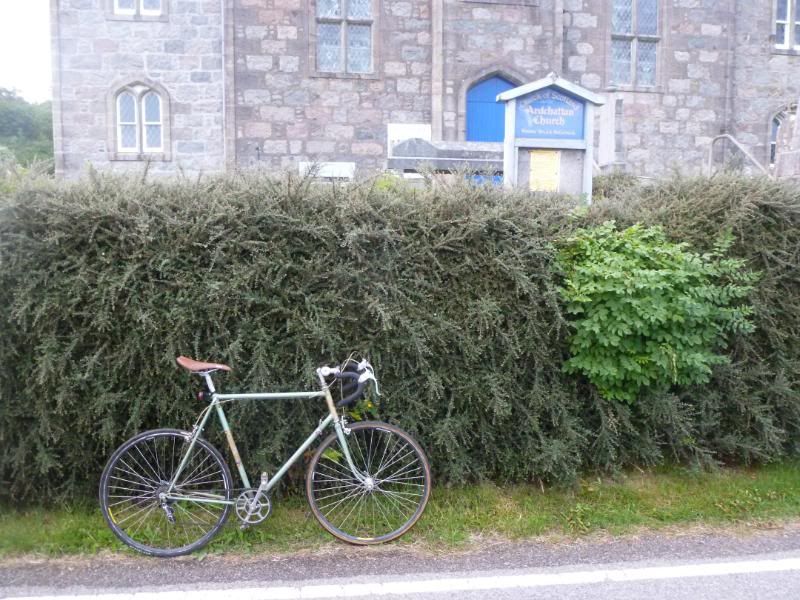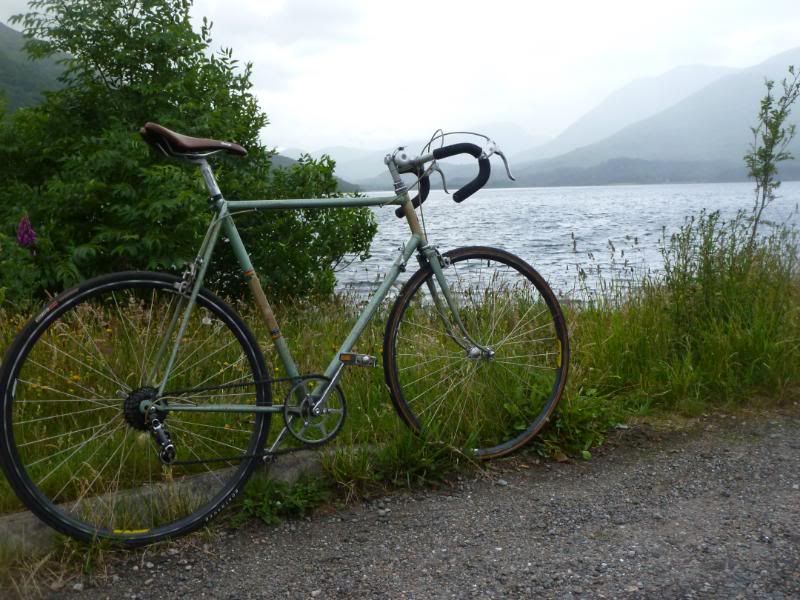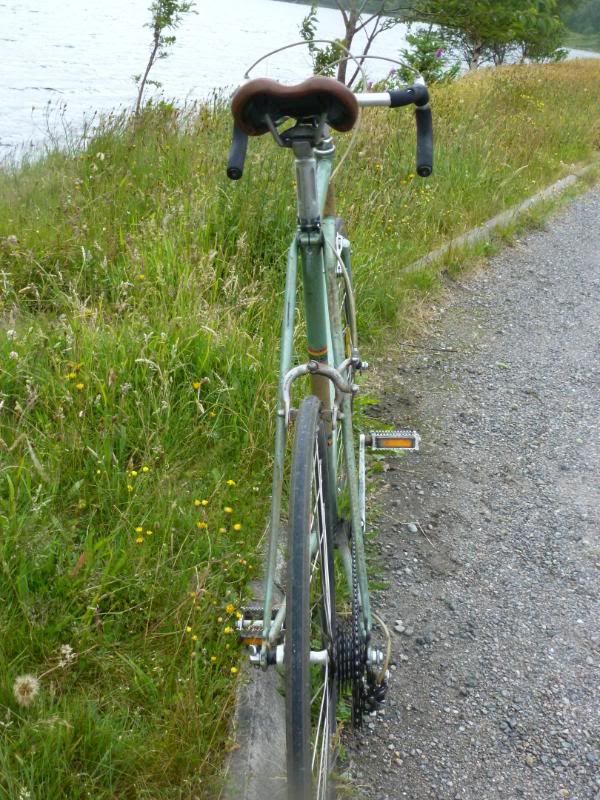 Desperately needs wider bars and longer stem I think. Can't decide whether to keep as 7 speed or replace chainset with a double Campag or Stronglight. New cables too and change of pedals on the cards.
Maybe bar end shifters or, gulp, Ergos
_________________
WANTED: Kona Sex One rear brake canti hanger pivot thingy - GOT ONE!
I could be tempted by a 19" - 21" Dave Yates (mountain) frame.................and no I still don't do trail centres
http://www.corrieyairack.org/index2.html